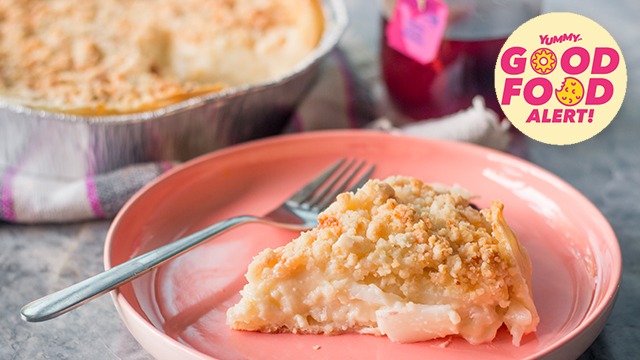 We may be divided with who makes the best adobo and sinigang, but at least we are united with our love for buko pie. It doesn't matter if it's a 30-peso buko pie pocket from the Jollibee around the corner, or the P300 box of buko pie or buko tarts from your trip to Laguna, there's simply an unlimited amount of love to go around when it comes to this pie with sweet cream and young coconut slices.
One of the best buko pies you might be missing out on is one that comes all the way from Tarlac. Yes, Tarlac.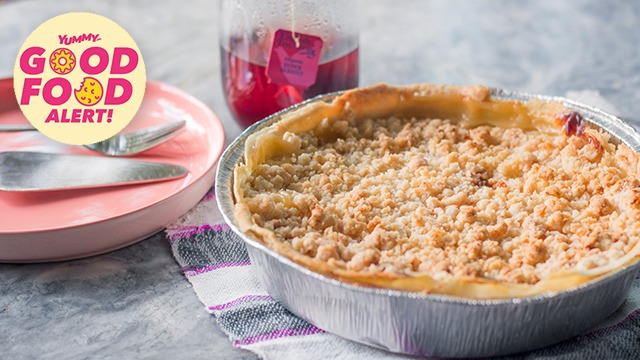 What you should know
The Husband's Cravings is owned by Francheska Tan, a Tarlac-based home baker, who makes buko pie for her husband's cravings. According to Cheska, "My husband had a craving for buko pie (hence the name). We tried all the pies we could get here at Tarlac, but none satisfied his craving." This conundrum led Cheska to make the husband-approved buko pie herself.
Cheska's been in the business of sharing her pastries since 2016. She seldom makes sweets, like cookies and cakes, but thankfully, she often bakes her best-selling buko pie when her schedule permits.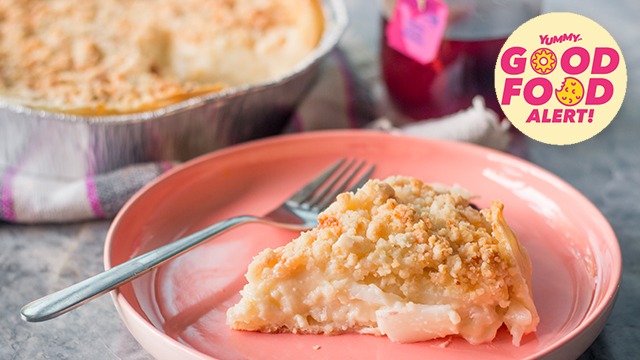 What we love about it
The Husband's Cravings' buko pie fits the textbook description of the Pinoy buko pie. It has layers of young coconut slices stacked on top of each other, with a sweet and milky–almost condensed milk-like!–cream in between. Compared to other buko pies, this one is topped with crumble, adding a crunchy texture, while the crust offers a contrasting but pleasing salty flavor to the sweet pie filling.
What makes this typical buko pie not so typical is each bite has a homemade feel to it, the structure of the pie doesn't seem rushed, and it feels like a long comforting hug one might need after a draining day from work. We guess there is truth behind the saying that "the best way to a man's heart is through his stomach" because it only took one bite to win our hearts over.
ADVERTISEMENT - CONTINUE READING BELOW
Recommended Videos
You can pair this buko pie with just about anything or nothing at all because it's delicious as it is!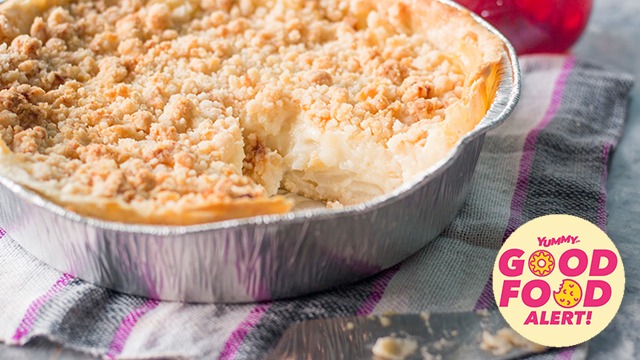 Where to get it
We wish we were over-exaggerating but going through a whole box of buko pie was a piece of cake that it would be best to order an extra box. You can order The Husband's Craving's buko pie (P600) by sending their official Instagram page a message.
Unfortunately, they don't have a regular schedule and there are only limited slots per batch–it often gets filled up quickly, too. The delivery of the buko pie is done on Saturdays and you can book a Grab or Lalamove to have it delivered to your doorstep.