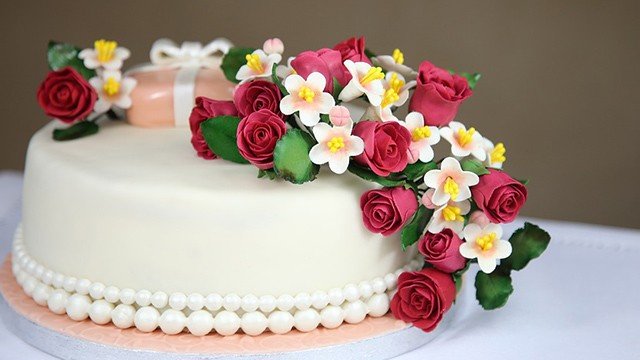 Do it, don't just dream about it! You can learn how to decorate detailed cakes—just like the ones your see in bakery windows—over the weekend at The Wilton School classes scheduled in several Gourdo's Workshop branches around Metro Manila.
Newbie bakers and decorators, as well as experienced home bakers are all welcome to join these classes—you can choose to take beginner courses or advanced courses. Included in Gourdo's Wilton cake decorating courses are: building basic buttercream skills, how to make buttercream icing flowers, royal icing piping techniques, and more.
Each class is taught by a Certified Wilton Method Instructor who will run you through every step and detail. The Wilton School of Cake Decorating and Confectionery Art has been a frontrunner in the industry for over 85 years—you will definitely be in good hands!
This weekend, on March 11 to 12 at Gourdo's Workshop in Alabang Town Center, Chef Peachy Juban (ATC's resident Certified Wilton Method Instructor!) will be holding classes for Building Buttercream Skills and Flowers Cake and Design.
Visit The Wilton School website for more information and follow Gourdo's on Facebook for updates on their classes.