By far, one of the best things you can do in Bagiuo is to eat. The City of Pine takes pride in its wide array of the freshest fruits and vegetables, not to mention lean meat from animals farmed in locals' backyards. But if you truly want to experience Baguio, sample their desserts! The locals take pride in making sure they feature ingredients native to the city to promote sustainability and help local farmers.
At the recently concluded Alaska Merry Crema Event held November 25 along Juan Luna Drive, local concessionaires and small startup business owners in Baguio whipped up the most delicious desserts usingthe freshest ingredients you can find in the city and Alaska Crema.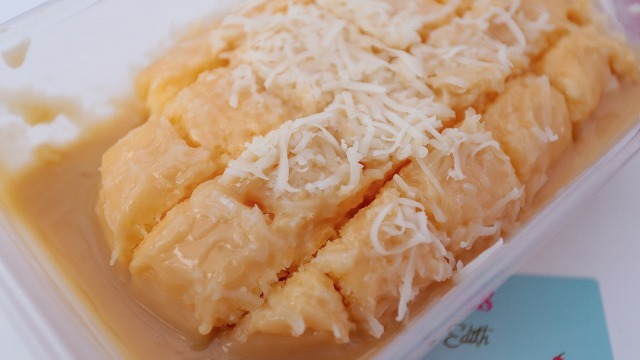 Among the Baguio-based merchant partners who showcased their creations included Sweet Bites by Edith, which sold mouth-watering yema cakes;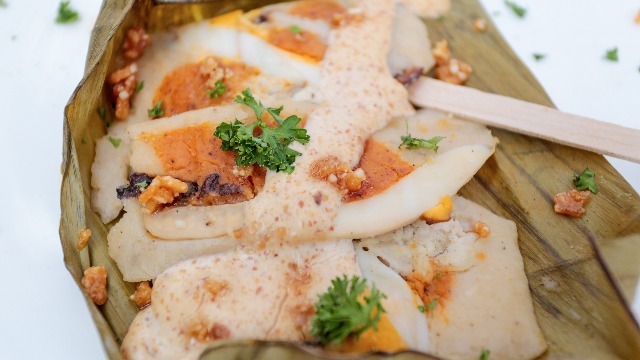 The University of Cordilleras, which gave a local spin to the classic tamales recipe;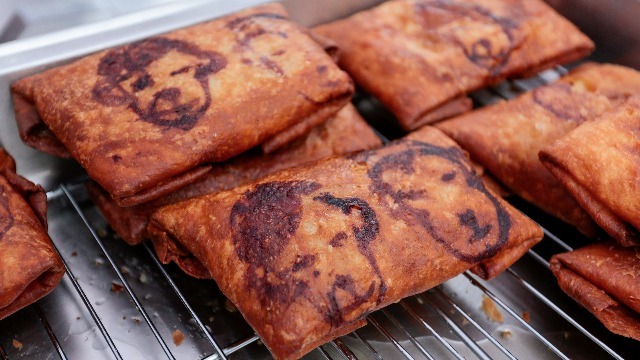 and Roadhouse Barn, which was the only 'non-dessert' participant, made everyone's mouth water with their delicious Changa with Changa Sauce.
Everyone who went on the trip up north were also treated to a cooking demo by Alaska's Chef Kai Padilla. The crowd learned how to add a simple twist to your usual Christmas coffee mocha by adding some cinnamon and condensed milk.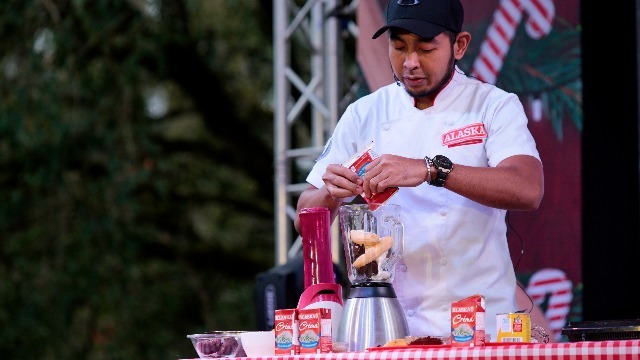 Brownie lovers were also in for treat! Chef Kai showed everyone how to make a banana brownie fudge smoothie, made even better with Alaska Crema. The last recipe everyone learned at the event is Chef Kai's creamy malunggay pesto. Every single food at the event tasted really great with Alaska Crema.
Metro Manila folks were also treated to a creamy and delicious event, when the Alaska Merry Crema roadtrip came to Trinoma last November 6, at the mall's activitiy center. Everyone was invited to try delicious dishes from food merchants like Cooking Ina's Kitchen, Oh My Gee, Rollyo Sushi and Southern Barbecue, which all incorporated Alaska products including the NEW Alaska Crema whipped cream.
Moms, food lovers and newbie cooks also learned how to make Ube Trifle and Banoffee cupcake from Chef Len Santos through a quick cooking demo.
Everyone went home with tummies filled with delicious desserts and savoury treats, not to mention several recipe ideas for the holidays—all inspired by Alaska Crema.
For more delightful Alaska Crema recipes you can serve at any occasion, click here!