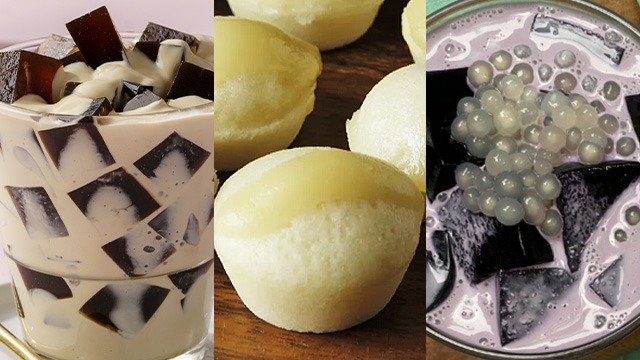 They say you should always have room for dessert, and we heartily agree! There's something about a sweet ending to your meal that makes it complete. However, even desserts have their limits and having an oven or using one is still one of those factors that can influence whether or not you make a recipe or not.
No-bake dessert recipes are some of your favorite desserts to make, especially in 2022, and it's easy to understand why. These desserts are simple with few ingredients and take little time to actually put together. The waiting time is limited to letting gulaman set or chilling the dessert. Since it also means that there's no baking involved, the process is easier and faster, too, since anyone with a stove can make these desserts.
Your confidence in making these types of dessert recipes showed in the top 10 dessert recipes. Despite the popularity of western desserts, such as cakes, cupcakes, and other such sweets, you still love your kakanin recipes and local desserts and pastries.
Here are the top three dessert recipes you searched for in 2022: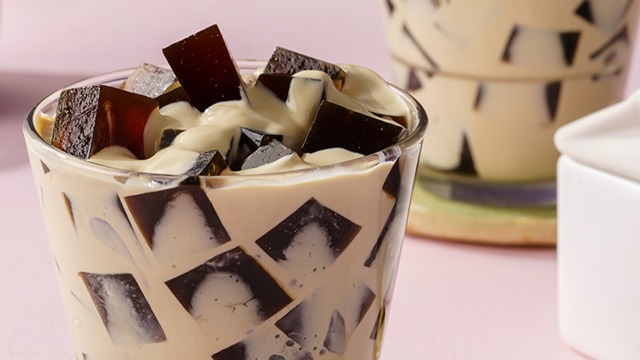 Coffee got us through the quarantine but you've proven that it does more than make our life at home better. This coffee jelly recipe is one of your favorite desserts and is in fact your top favorite recipe of 2022. It's not surprising that is an instant hit whenever you make this recipe! It not only has six ingredients, all of which you probably have in your kitchen pantry or are easy to get your hands on, but it also is easy to put together into the addictive dessert.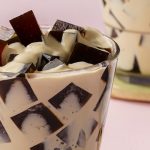 Easy Coffee Jelly Recipe
Posted in:
Recipe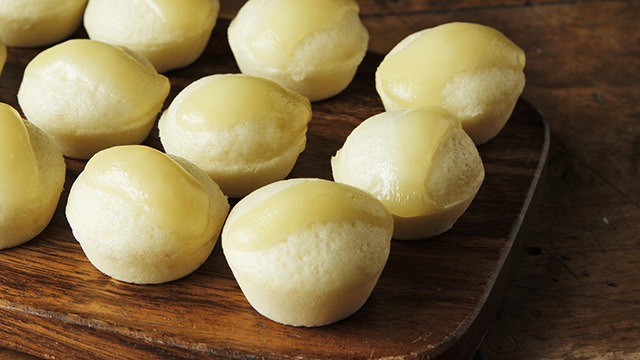 Puto has been one of your favorite recipes in general for years! It was your top favorite dessert recipe in 2021. This puto recipe is a classic steamed rice cake recipe topped with a sliver of melty cheese. But the simplicity of the recipe makes it almost fool-proof since it uses all-purpose flour and not rice flour, which can be deceptively hard to find at times. Topped with cheese that you allow to melt in the steamer makes these little rice cakes instantly appetizing and that burst of creaminess oh-so-good.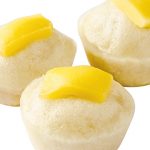 Cheese Puto Recipe
Posted in:
Recipe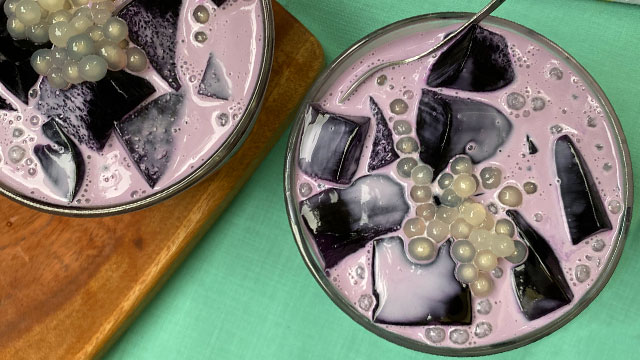 Not everyone is a fan of coffee, and changing the flavor of the cubes makes the coffee jelly recipe everyone seems to love more appetizing to them, too.
ADVERTISEMENT - CONTINUE READING BELOW
Recommended Videos
If you love coffee jelly but want to hack it to feature another kind of flavor, you need to try this ube version and many of you actually have! This creamy ube recipe hack of your old-time favorite has ube-flavored cream and ube-flavored gelatin cubes. But that's not all. It's made extra delicious and different with the addition of sago pearls.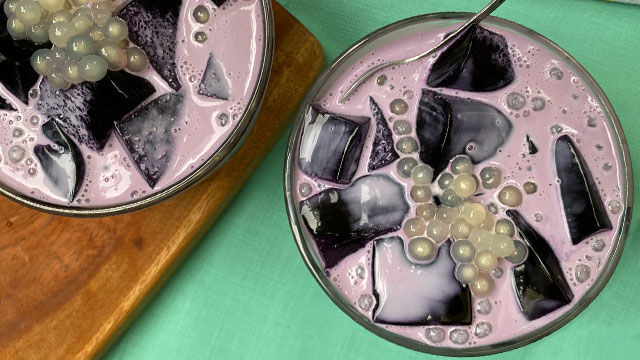 Creamy Ube Jelly Recipe
Posted in:
Recipe
What other dessert recipes joined these recipes in the Top 10 Dessert Recipe list? Here are the remaining 6 recipes:
Do you agree that these are the dessert recipes that you loved making in 2022? Find out the other ingredients and recipes that you loved making this year:
***