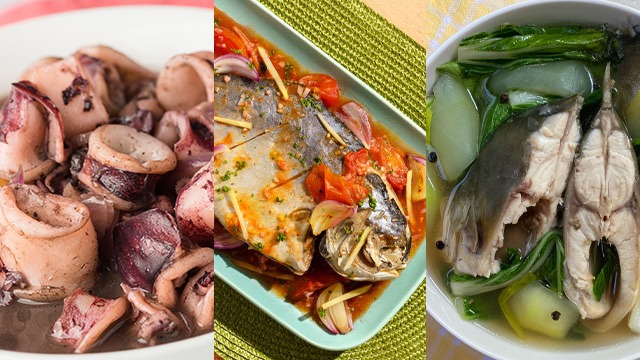 Fish and seafood should be ingredients that we more commonly use for our dishes. With over 7,000 islands, our country has one of the richest seas to source fish and seafood for our everyday ulam recipes.
In 2022, two seafood ingredients stood out to be your favorite: pusit and pampano or pompano. Squid is a delicate seafood that you either cook quickly or long so that you avoid eating a pusit dish that has rubbery rings. Pampano meanwhile is a fish that is easy to prepare since there's no need to remove the scales prior to cooking it.
Here are the top three fish and seafood recipes you searched for in 2022: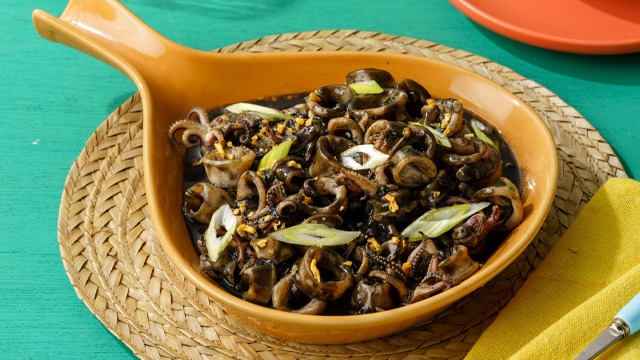 Adobo is our unofficial national dish. Everyone makes it but what's unique is that not everyone makes it the same exact way. That explains why there are many variations on the recipe, including one that uses pusit instead of the usual pork or chicken adobo. The key flavor here is the pusit which includes the ink sac that delivers a unique color and taste to the dish. For those who unfortunately break the ink sac or get squid without them, you can still make adobong pusit without the ink. Don't worry! It's still delicious.
This pusit recipe is just as tangy and delicious as any adobo but has the added factor of being a seafood dish that you can acceptably serve any day of the week, too.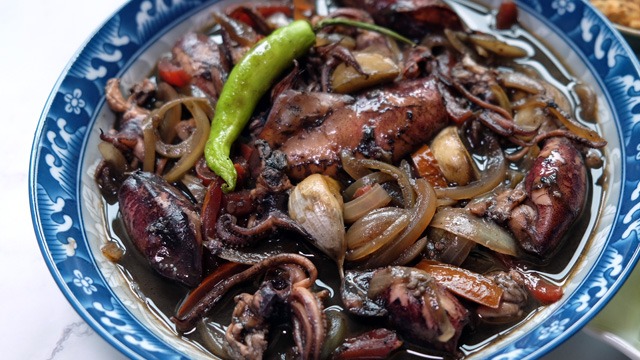 Adobong Pusit Without Ink Recipe
Posted in:
Recipe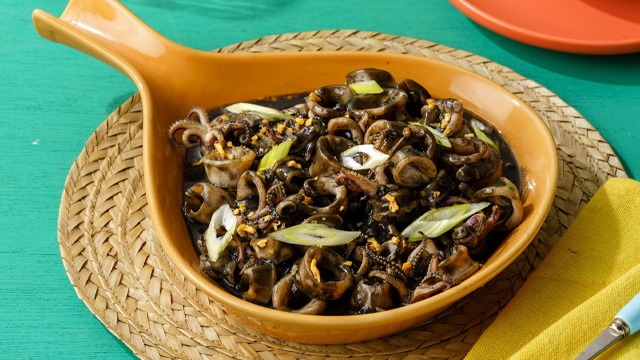 Adobong Pusit Recipe (Squid Adobo)
Posted in:
Recipe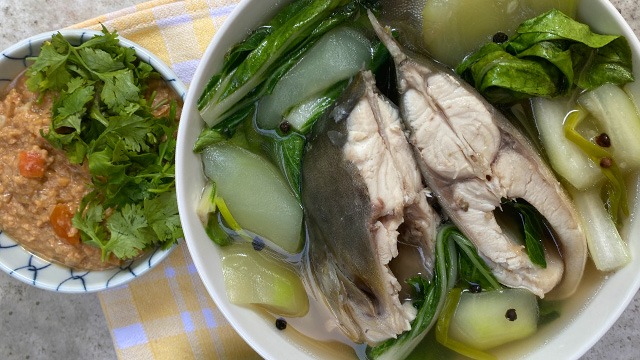 Pesang isda is a common way to cook fish that is very similar to tinolang manok. It's basically a fish ginger stew that includes other greens beyond sayote or green papaya. Instead of chicken, the fish that you loved for this year is the pampano or pompano. This fish is delicately delicious and easy to prepare so it's not surprising for new cooks or those who have less time on their hands would turn to this fish.
This simple dish can be made or served differently with the unique miso sauce that is served on the side that accompanies this particular recipe.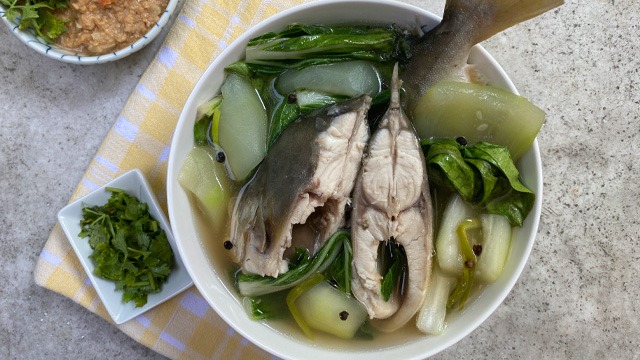 Pesang Pompano Recipe
Posted in:
Recipe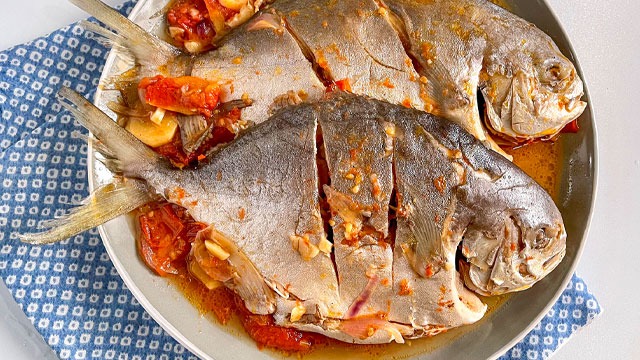 This pampano dish is made using lots of fresh tomatoes, and that's could be what is so appetizing about this dish. This pinangat dish is a simple sour recipe with a sour broth. This recipe uses pampano that is stewed in a delicious broth made sour from both fresh tomatoes and calamansi juice. (Sampaloc and vinegar aren't the only ingredients that can make a dish sour!)
This fish is similar to a paksiw na isda that you also loved to make during this year but is made with different ingredients. It's an easy recipe that uses a short list of ingredients to make a delicious ulam meal.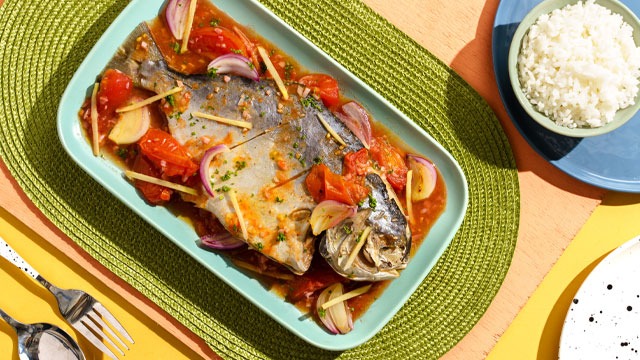 Pinangat Na Pampano Recipe
Posted in:
Recipe
What other fish and seafood recipes joined these recipes in the Top 10 Fish and Seafood Recipe list? Here are the remaining recipes:
Do you agree that these are the fish and seafood recipes that you loved making in 2022? Find out the other ingredients and recipes that you loved making this year:
***