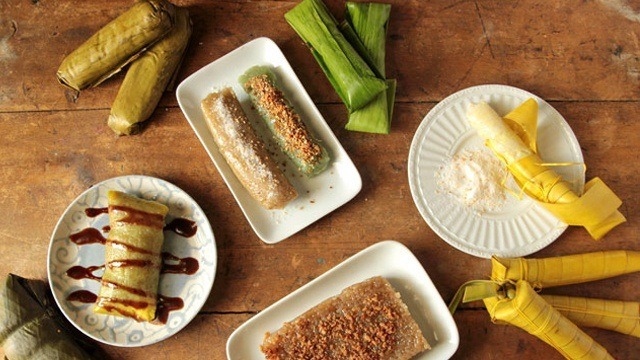 Kakanin is one of the most distinct food you can find in Asia. Because of our rice-growing agricultural sector, rice is the common starch in the Asian diet. Since rice is so plentiful, it's only appropriate that every meal has the grain, including our desserts. The suman is one of the most basic of rice cakes in the Philippines.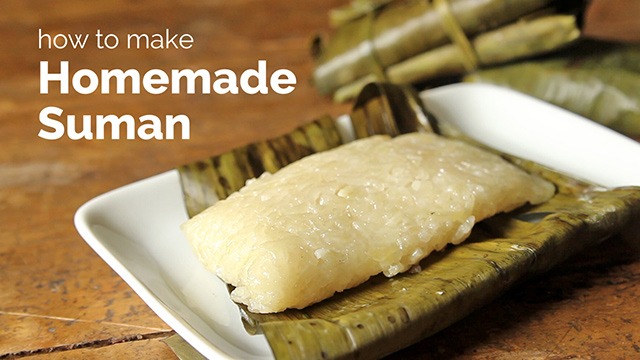 WATCH: How to Make Homemade Suman
Posted in:
Cooking
These rice cakes are usually cooked in coconut milk and seasoned with a little sugar and salt for flavor, and are typically steamed in banana or palm leaves. It's a common dessert or snack that can be found in different parts of the Philippines, with different versions using various ingredients.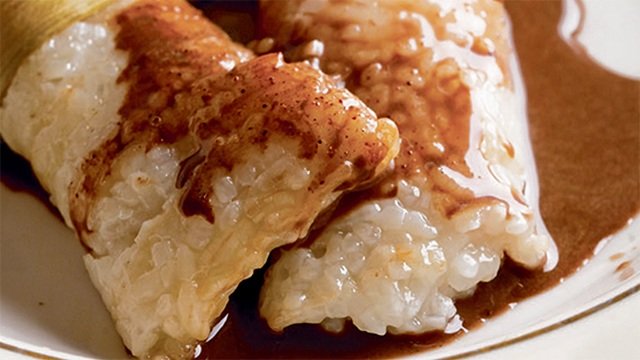 WATCH: Things You Should Know About Suman
Posted in:
Cooking
There are suman served with sweeteners on the side, such as coco jam, latik, fruits such as the mango, or plain sugar, while others mix it right into the rice, chocolate, and pinipig, to name a few. 
With so many ingredients to choose from, here are just eight ways the humble suman is served around the country: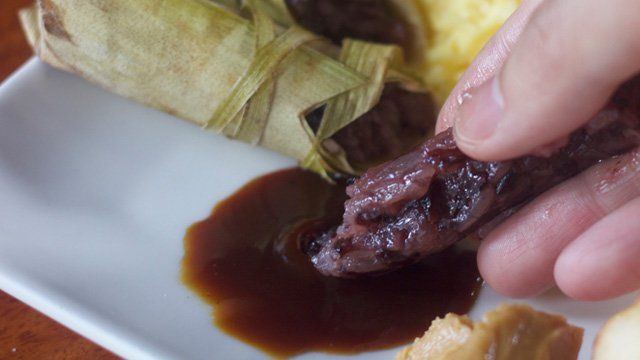 1 Black Rice Suman
Baler, Aurora is a popular town amongst the surfing crowd. But this surfing town also has its own suman: the black rice suman. Black rice is naturally sticky once cooked and because of its natural dark, almost black outer coloring, the resulting steamed rice mixed with coconut milk has an almost chocolate flavor to it.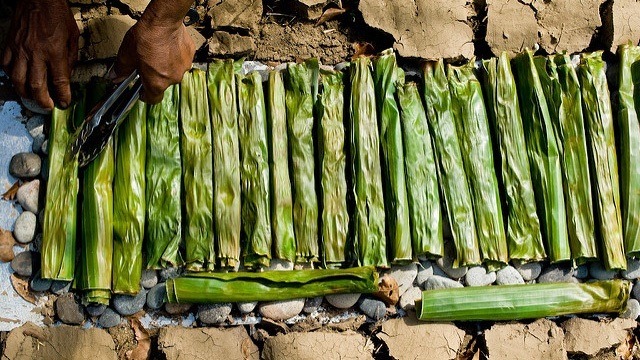 2 Tupig
In Pangasinan and Ilocos Norte, there is a suman made with ground glutinous rice, coconut milk, and sugar and wrapped in banana leaves. While this may sound like your usual suman, the flavor that results from the way it's cooked is definitely different. That's because tupig is grilled over hot coals instead of being steamed or boiled. The charred flavor from the banana leaves give it a smokey flavor that no other suman has.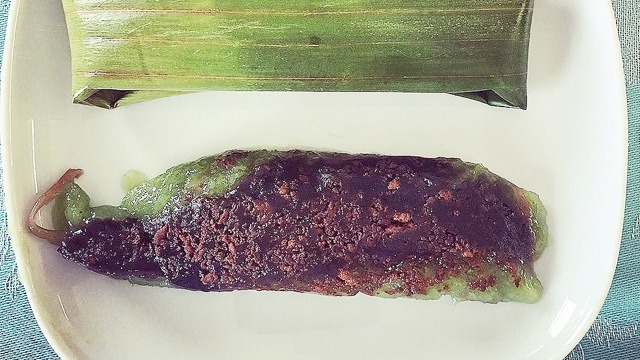 3 Suman Pinipig 
In Bulacan, the suman is known by another name: pinipig. It may be because the green, premature grains of glutinous rice, also known as fresh pinipig, are used to make this type of suman instead of the white kernels we're more familiar with. Using this results in a distinctly green-hued suman that's sprinkled with latik and rolled into the banana leaves. It's also sometimes mixed with buko or shredded young coconut or anise seeds to give it more flavor.
4 Ibos Suman 
This is probably the most common rice cake on this list. The biggest difference is that it's intricately wrapped in palm leaves instead of banana leaves. The palm leaves are formed in such a way that when opened, it naturally unravels, giving you the suman to dunk into coco jam that is usually sold right beside the suman found near the Antipolo Church.
ADVERTISEMENT - CONTINUE READING BELOW
Recommended Videos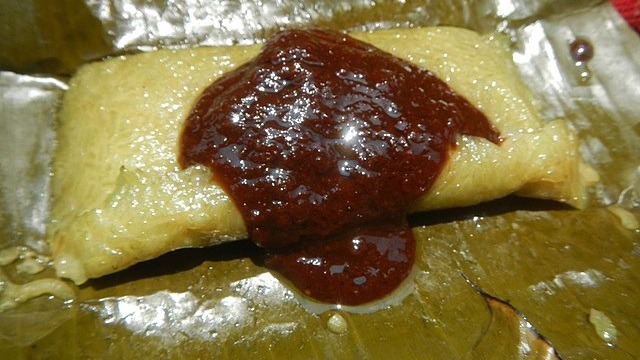 5 Suman sa Lihiya 
Laguna and Cavite also have a suman that's fairly basic in its creation. However, the addition of lihiya makes these suman look and taste different. Lihiya, or lihya or lihia, is lye water and when added to glutinous rice, the food grade lye water used transforms the rice to a more tender rice. Not only that, the color of the banana leaves makes the rice slightly greenish-brown hued. This gives the suman a slightly banana leaf flavor that makes it unique since there is no coconut milk which gives it a fresh flavor. It's best served with coco jam or latik.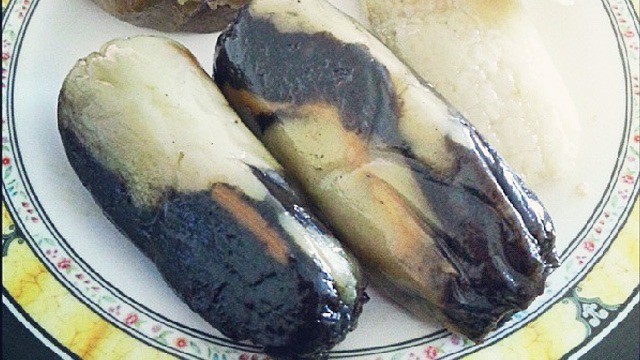 6 Suman Moron 
In the Southern Philippines, chocolate is one of the crops that is most plentiful. In Tacloban, Leyte, and Davao, in particular where chocolate has been getting recognition for its fantastic chocolate, it should be no surprise that someone discovered how wonderful chocolate and suman is together, creating this version of their suman. Open one up, and you'll see a duo of colors: white from the plain rice and brown from the chocolate-flavored rice. This creates a delicious two-toned suman, in color as well as flavor with each bite. Sometimes, the entire suman is brown, signaling that you're most definitely going to be biting into a chocolate-flavored suman.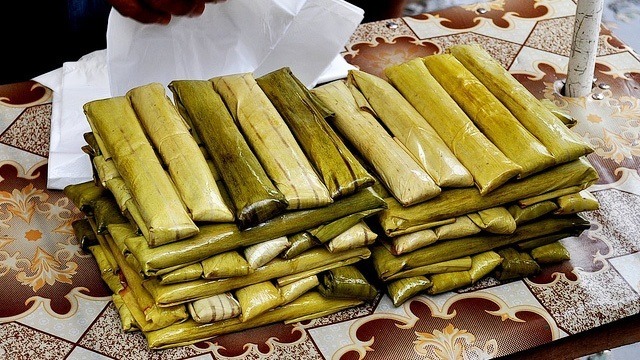 7 Suman Budbud 
The way Dumaguete makes their suman is also fairly similar to the familiar way we know suman is made. However, just looking at the suman budbud doesn't show what it's hiding. It's stuffed, usually with chocolate which makes it instantly delicious. Some are even seasoned with a little ginger juice. No need for dips!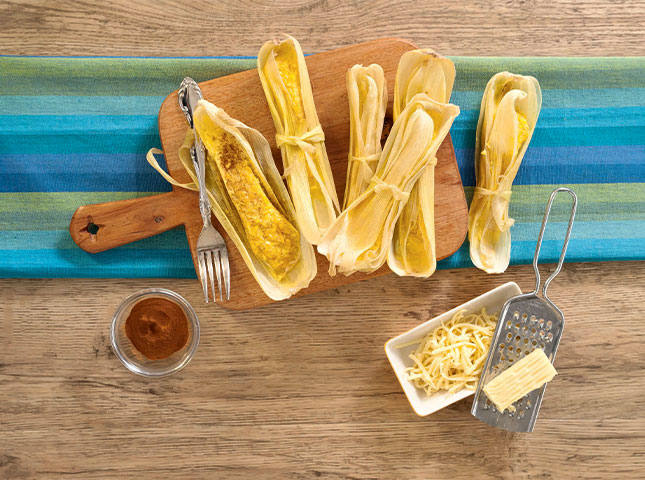 8 Binaki or Pintos
In Cebu and farther south in the Bukidnon, they have a suman unlike any other suman in the country. That's because it's not made from rice. It's made from corn. The fresh kernels are pureed then mixed with condensed milk or powdered milk and sugar, and stuffed and steamed in the corn husks until cooked through. Think tamales but a sweet dessert or snack made with corn and sometimes served with grated cheese, too.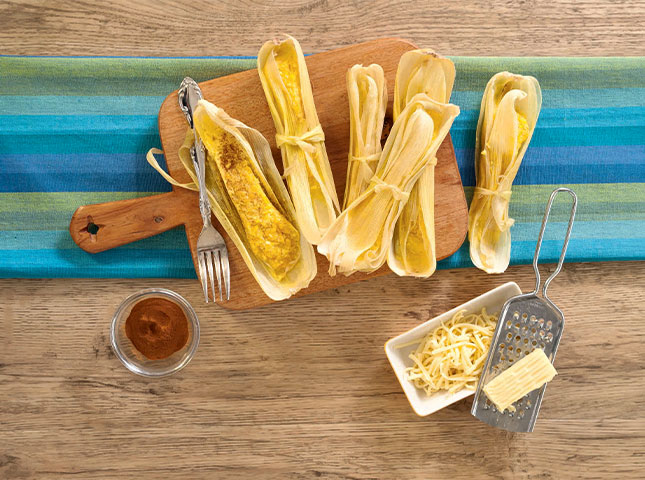 Corn Pudding Recipe
Posted in:
Recipe
ALSO READ: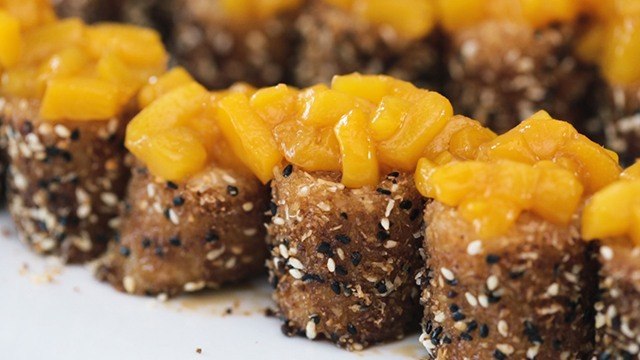 WATCH: How to Make Mango Suman Sushi
Posted in:
Cooking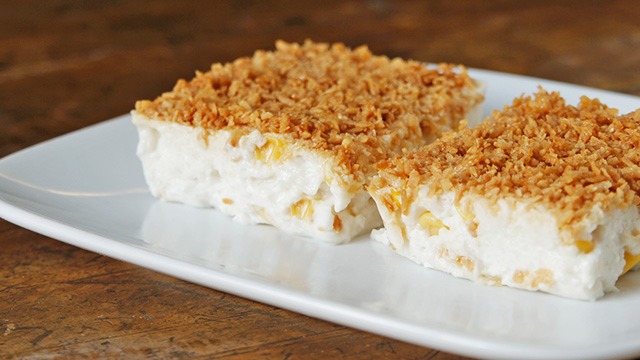 WATCH: Our Best Kakanin Recipes
Posted in:
Cooking