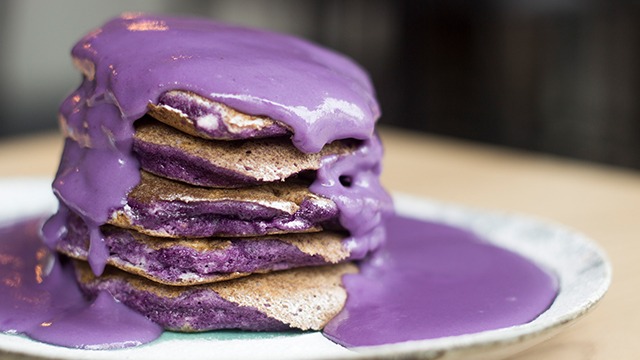 Paolo Rama was raised in the United States where he discovered his love for food, especially learning how to cook Filipino dishes with the guidance of his aunt. After taking up a short culinary course in New York City, he moved back to the Philippines. When the opportunity arose, Peach Boy was born.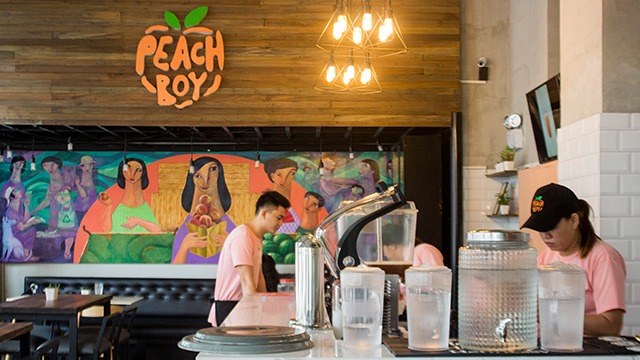 Peach Boy is named after Paolo's favorite peach cobbler and the Japanese folklore called "Momotaro". Located along the busy, concrete streets of Mandaluyong, this restaurant that welcomes you with a peach tree as part of its interiors became their culinary playground where Filipino, American, Hawaiian, and Japanese cuisines shine and, often, overlap.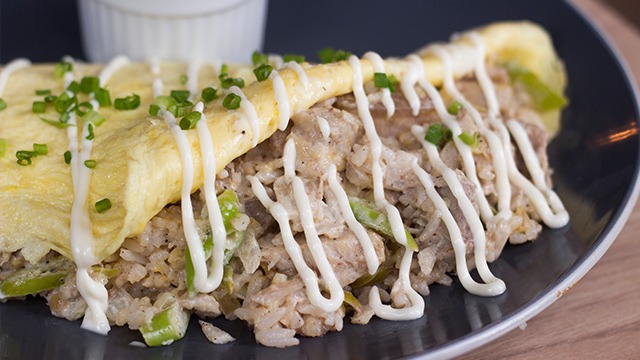 Being in a small neighborhood, Peach Boy's price points are friendly for people who are on a tight budget but still want to experience delicious comfort food. For their hefty main dishes, they have omelet rice (also called omurice in Japan) that highlight Filipino favorites. The Sisig Fried Rice Omelette and Adobo Fried Rice Omelette are anything but bland. Filipinos are not known to be skimp when it comes to flavor, after all.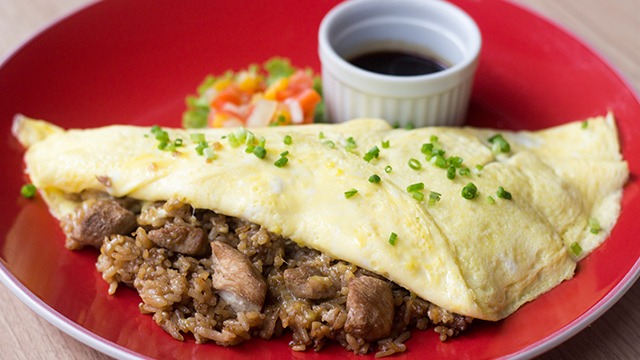 Peach Boy's Sisig Fried Rice Omelette (P125) tucks in pork tossed in rice, seasoned with all-things sisig, in a blanket of a thin omelet. It's a notch peppery, tangier, and spicier than the typical sisig, but it's delicious nonetheless, especially when you add the accompanying sisig sauce with the rice. The Adobo Frid Rice Omelette (P125) tosses pork adobo with rice, wrapped in a layer of a thin omelet. It's the type of adobo that leans toward having a more savory and sweet profile.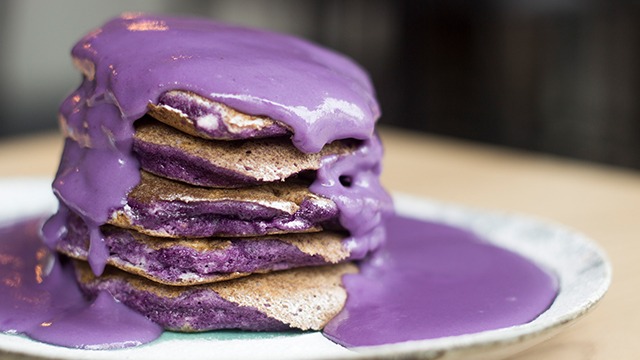 And for the piece de resistance, the famous Peach Boy dish: Ube Lava Cakes (P195). It's made with five fluffy ube pancakes stacked on top of each other, served on a plate dusted with confectionary sugar. A serving of ube lava sauce in a ceramic milk jug is served on the side; meant for drizzling (or drowning) the ube pancakes with even more ube.
The Ube Lava Cake did not gain its popularity just because it's pretty and has a vibrant purple hue—it's simply a delicious dish that goes beyond presentation and Instagram likes. According to Paolo, the pancakes are folded in with real ube and so is the sauce that comes with it. It's not too sweet and you can taste the notes of the ube halaya with every bite.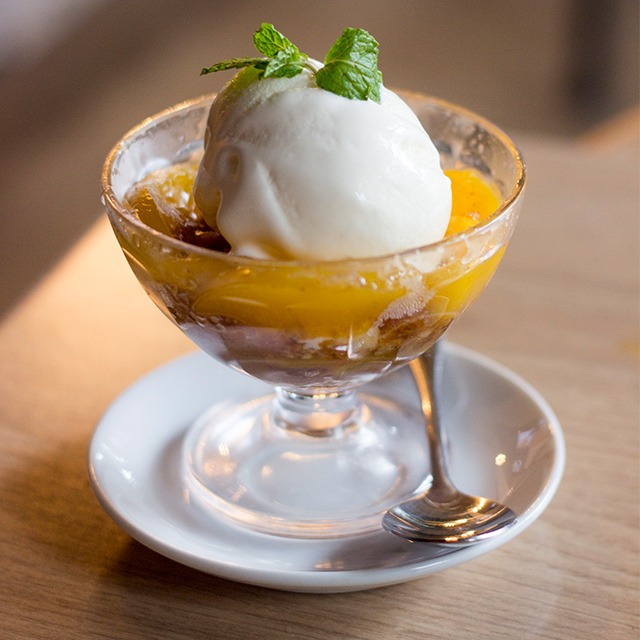 If you have more room for more dessert, you have to try Peach Boy's Peach Cobbler (P150)! There are layers of cinnamon flavors, buttery streusels with peach compote, topped with a scoop of vanilla ice cream that's bound to make you feel warm and fuzzy. 
Peach Boy is located at NORKIS Building, Calbayog Street corner Domingo M. Guevara Street, Mandaluyong City. The restaurant is open from 10 a.m. to 11 p.m. on Mondays to Saturdays, and 7 a.m. to 4 p.m. on Sundays.
ADVERTISEMENT - CONTINUE READING BELOW
Recommended Videos
Follow Peach Boy on Facebook and Instagram for more information.