S Kitchen, of Sheraton Manila Hotel, is serving up one unforgettable feast every Sunday lunchtime, from 12 noon to 3 p.m. Reminiscent of local fiestas, it features all your show-stopping Filipino faves taken up a notch. Here are a few things you can expect at the Sunday Fiesta: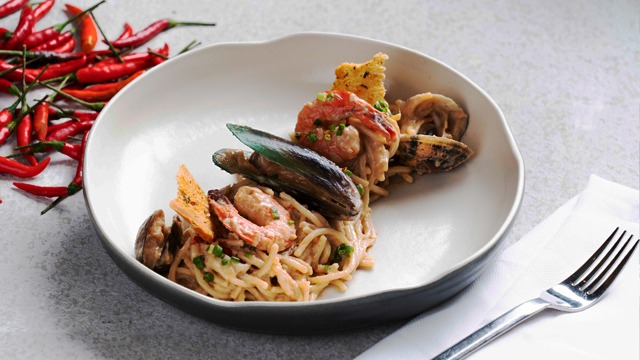 Not Your Ordinary Filipino Fare
The Filipino dishes at this buffet are not the typical ones you can simply make at home. Sure, the flavors are familiar and bring forth great memories, but as you get to know each dish, there's more. Every plate has a twist of its own: from spicy goat kaldereta, truffle-infused kare-kare, vegetable adobong lasagna, and even creamy, spicy, Bicol express pasta topped with succulent seafood.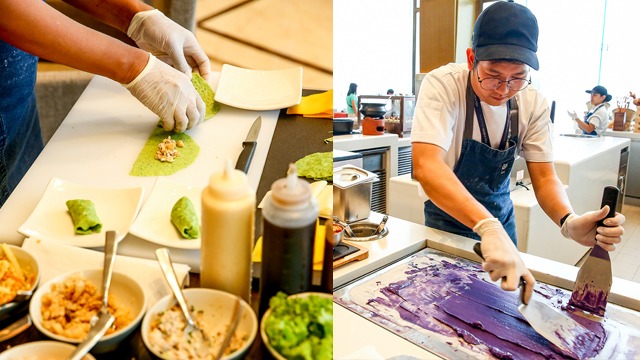 Don't Let Go Of The Fresh Lumpia-On-The-Go
You must, at all cost, get fresh lumpia! The lumpia's wheeled cart goes around the whole S Kitchen so that everybody can get a freshly wrapped piece. If the cart is by your table, don't just let it pass you by! You can choose the kind of wrapper, whether it's herbed, kasubha, or plain. For the filling, choose from classic ubod, smoky tinapa, vibrant shrimp, or our favorite: the creamy, tangy, and meaty dinakdakan!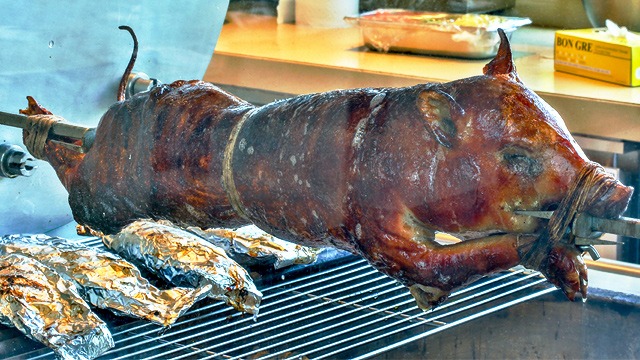 Stuffed Lechon Paella Is Available At This Fiesta
Every Filipino knows that nothing beats a good lechon. However, we all have to 'fess up that we've had our share of bad servings of inedible, hard skin and bland, dry meat that happens when the Lechon just isn't fresh enough. There's no fear for that in Kitchen S, though, as you can see the whole pig being roasted right before your eyes. When you ask for a serving, you get the best of lechon too—that crisp, thin, and flavorful skin with flavorful, juicy fat clinging tightly, and the tender, juicy, delicious meat. More than the lechon, you also get some of the brightly-flavored paella that was cooked inside the pig.
ADVERTISEMENT - CONTINUE READING BELOW
Recommended Videos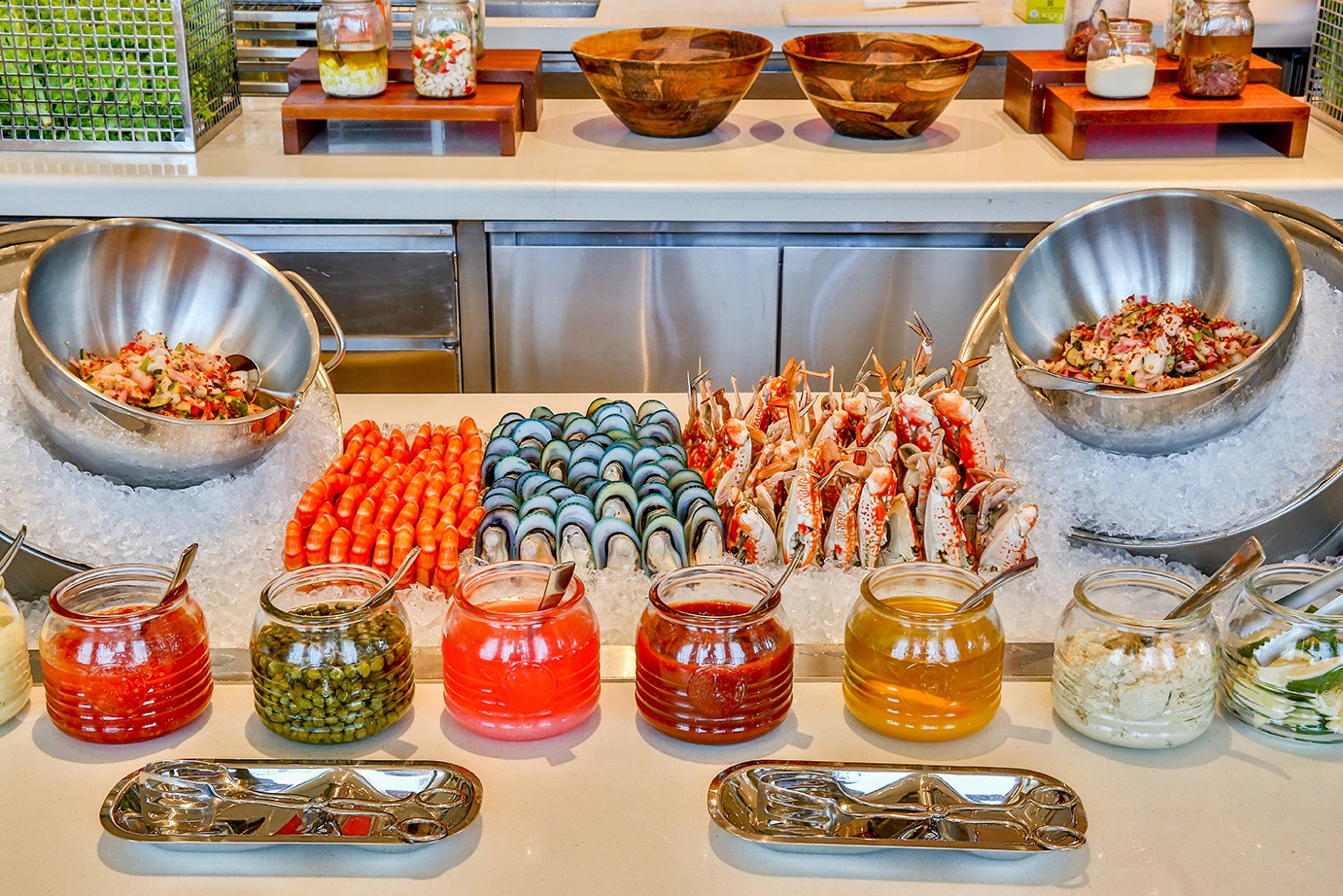 In the same grill station, you'll also find Cebuchon, liempo, pork barbecue, chicken inasal with bacon, tuna panga, and pinaputok na bangus. There's something there for everyone.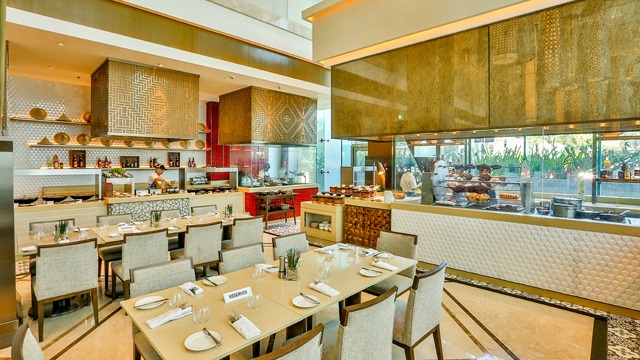 Can't Get Enough Of The Grill?
Get grilled seafood as well ranging from mahi-mahi, salmon, crabs, clams, prawns, giant squid, and more. You can also get your seafood cooked in different ways, such as a simple butter and garlic sauté or have it steamed. What's our personal favorite? Make sure to request a grilled giant squid! Eat the squid head whole so you can get that full-flavor of squid ink just bursting on your palate.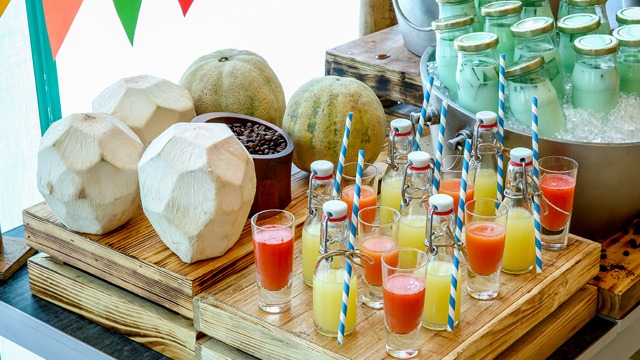 Get Some Panulak
You'll also get unlimited drinks, including a choice of "Juan," a juice cocktail of jackfruit and pineapple, or "Maria," a juice cocktail of watermelon and mango. Or maybe get a bottle of buko pandan or coffee jelly as a refreshing sweet drink.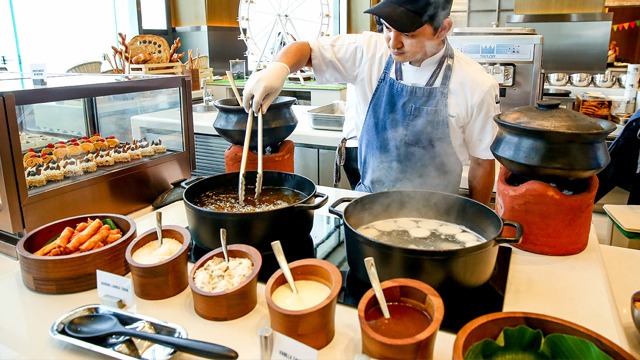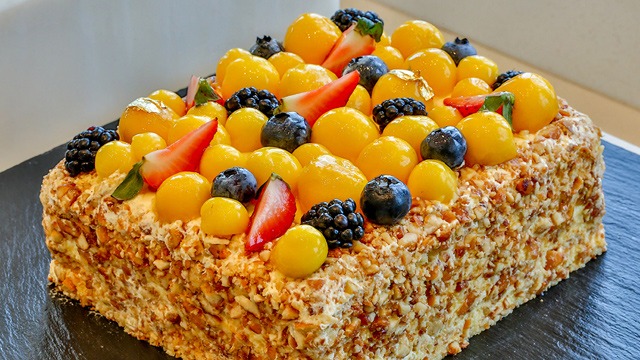 Favorite Filipino Desserts Made Fresh
Imagine your favorite Filipino desserts only better. From soft and chewy palitaw that's freshly made upon request, banana langka turon that's still hot when you get it, rolled ube ice cream, barako macarons, incredibly soft ube maja with cheese, mango pili sans rival, and more. The list doesn't stop and each one of them is a delicious delight. Our tip? When you cap off the feast, go for their house mint chocolate truffles. It's the perfect ending.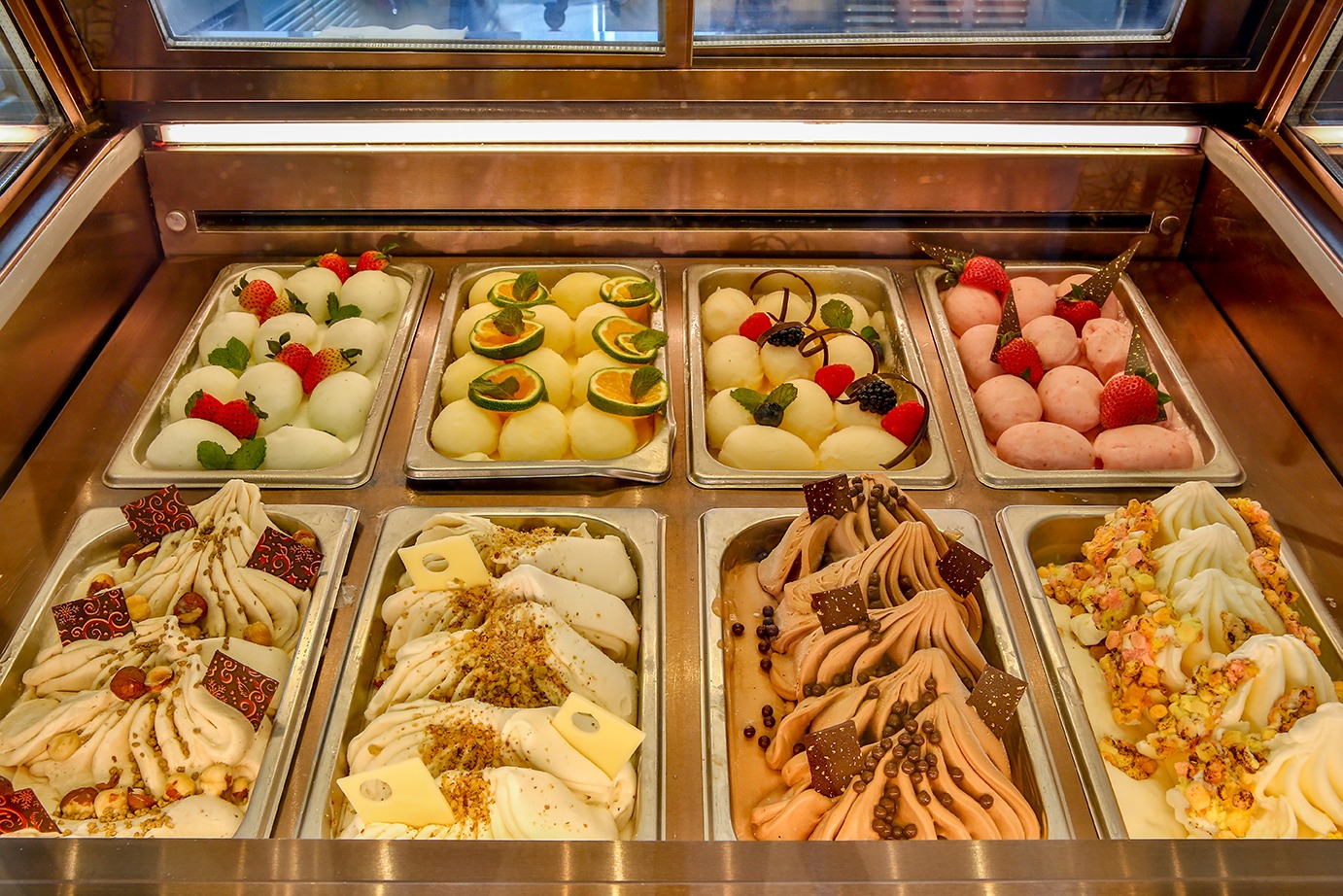 Tender Juicy, Coffee-Rubbed Steak + Other International Buffet Favorites
In spite of the extended Filipino spread with all your favorites, this buffet also makes sure it has your classic dishes. You can also get fresh sushi, coffee-rubbed Australian beef steak, your favorite gelato flavors, cheese spread including local blue cheese, and other international dishes.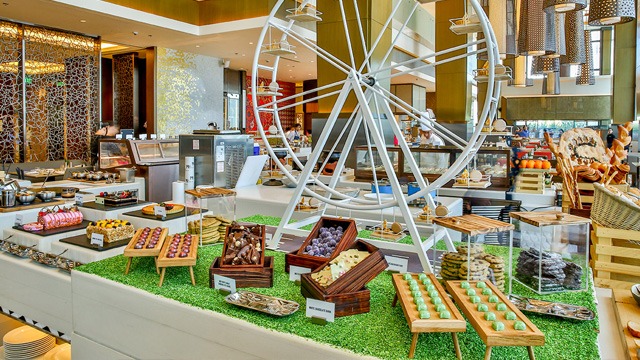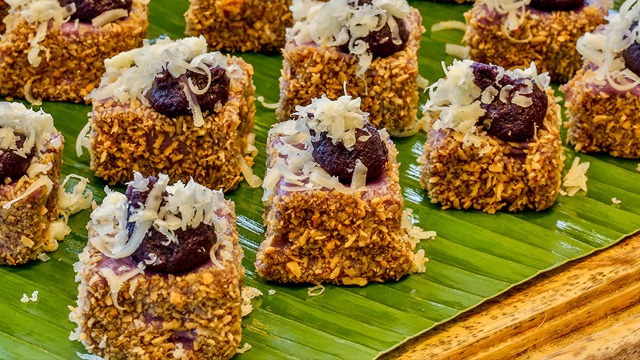 Experience the Sunday Fiesta every 12 noon to 3 p.m., Sundays, for P2,500 per head, beginning June 16. You can find it at S Kitchen, located at Sheraton Manila Hotel, 80 Andrews Avenue, Pasay, Metro Manila. For reservations, you may call (02) 902-1800. 
ALSO READ: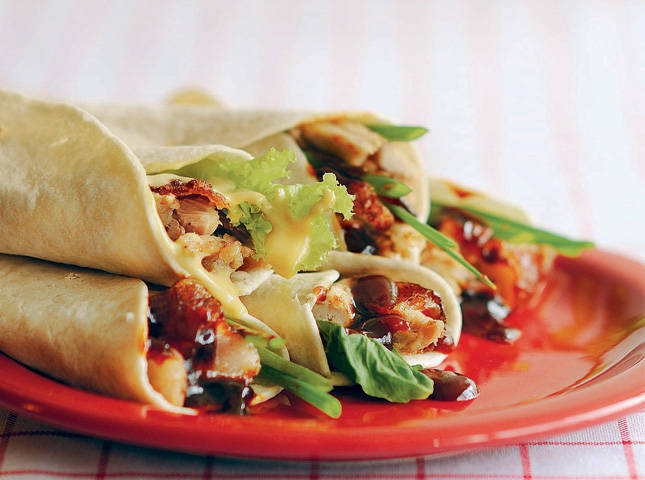 Lechon Wraps
Posted in:
Recipe