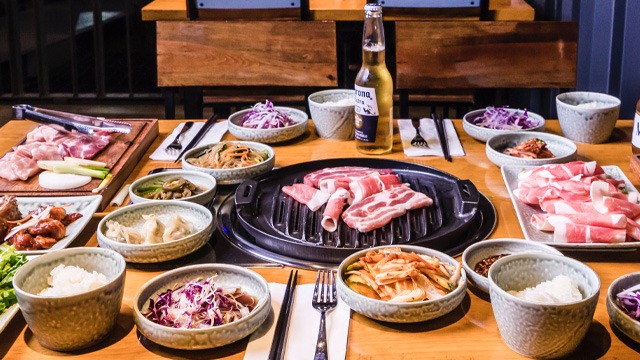 You might have seen many trending Tiktok videos of diners eating at Korean samgyeopsal or samgyupsal restaurants. While there is nothing really new about watching people heartily eat at their favorite Korean barbecue spots, there was something very different about this particular video: the diners were sneaking food into a drink tumbler.
As of writing, the video has garnered over 1.2 million views and over 1,200 comments. Some comments were encouraging and even tagged their friends.
"u know what to do", "dala tayo", "salamat sa idea", "dalhin mo tumbler mo HAHA", and "ganito pala dapat hahahaha" were some of the comments.
Some were worried, too, citing the CCTV, or video surveillance, cameras: "wla po ba cctv", "makikita kayo sa cctv", and "Boss namin na tutok sa cctv ???? utusan kame agad para sabihan mga ganyang customer".
Some found it wrong but funny that it was posted at all: "hindi na nga dapat ginawa pinost pa HAHAHQHAHAHA."
This however isn't the only incident where food was snuck out of restaurants by other Tiktok video posters. Some Tiktokers took videos of how they snuck food out in ingenious ways, including in their tumblers, in napkins, or simply in their bags.
This Tiktok "hack" begs the question: the next time you visit a samgyupsal restaurant, especially one that offers unlimited food, might tumblers be banned? This might not be a big deal for some, but for those who bring tumblers filled with our choice of beverage, whether it be plain water, an iced coffee, or any special drink that the restaurant doesn't serve, this seemingly innocent container might not be allowed in anymore.
Not only that, seeing how some Tiktokers employed other means of sneaking out food, it isn't difficult to imagine a future where diners' belongings may be searched by security should they have cause to suspect them of sneaking out food that should be paid for.
What do you think? Is this a "samgyup hack" you might try?
***
ADVERTISEMENT - CONTINUE READING BELOW
Recommended Videos