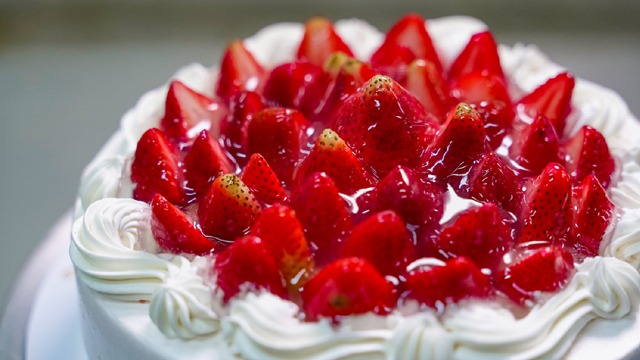 You can't think of Baguio and not have visions of plump, red, and juicy strawberries.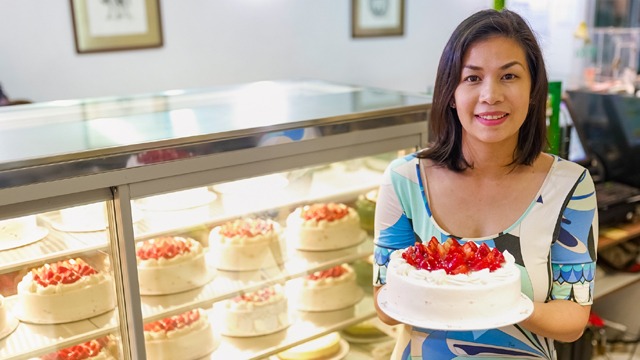 It's the same thought that inspired Jackie Vizcocho Dizon to come up with a strawberry shortcake recipe in 2004 when her parents decided to get a space on Session Road. Fresh out of culinary school, she delayed her dreams of working and learning abroad in exchange for an opportunity to carve out her own niche in a space she can call her own. That year, Vizco's along Session Road was born.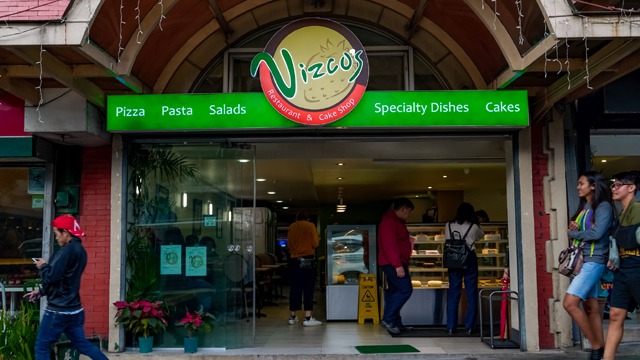 "I was only given three months, I was rushed to open [a restaurant] even without any experience so it was really trial and error. In less than a year, we were able to produce the strawberry shortcake. It changed over the next few months and in 2006, we finalized the strawberry shortcake."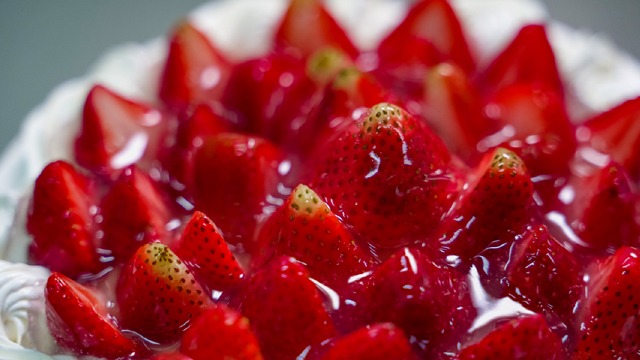 What we now see at the Session Road store is Jackie's vision of what she thinks a strawberry shortcake should be: "The chiffon cake is very light and the cake has the right sweetness. Hindi nakakasawa (You won't get tired of it). We have a fresh fruit source and we try to use good ingredients. You know that it's fresh, light, and flavorful."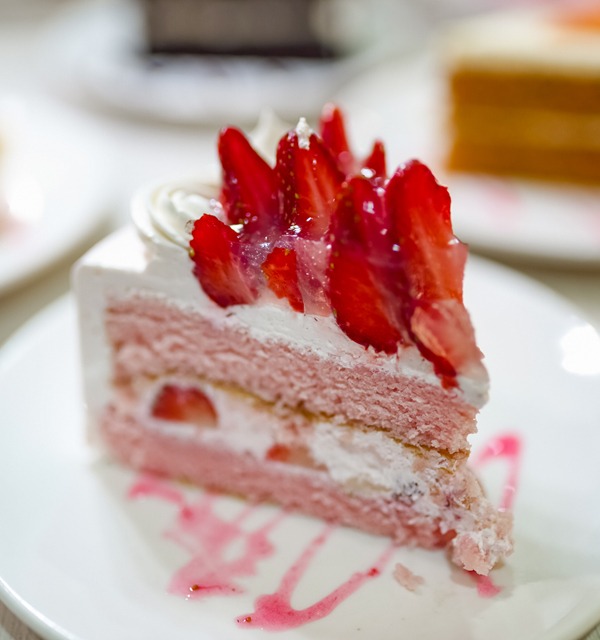 Vizco's sources strawberries from the highlands such as the mountain trails in Atok, Benguet. According to Dizon, the water source matters a lot. In this case, the water source is spring water, resulting in clean, fresh, and plump strawberries.
ADVERTISEMENT - CONTINUE READING BELOW
Recommended Videos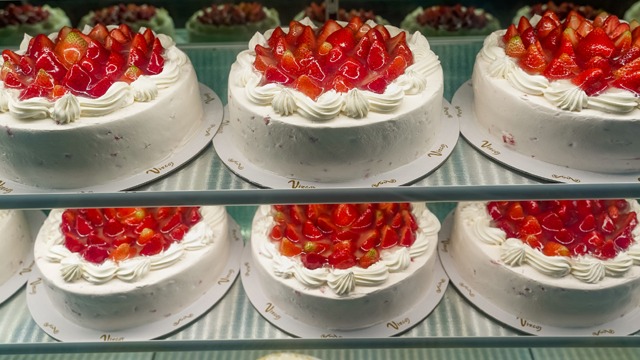 Both Baguio residents and tourists seem to agree: the light chiffon cake with whipped cream and fresh strawberries is the kind of dessert you'd keep coming back to. The Vizco's commissary churns out 200 to 300 cakes daily and during the holidays, the bakers work overtime to make thousands of cakes they need to produce.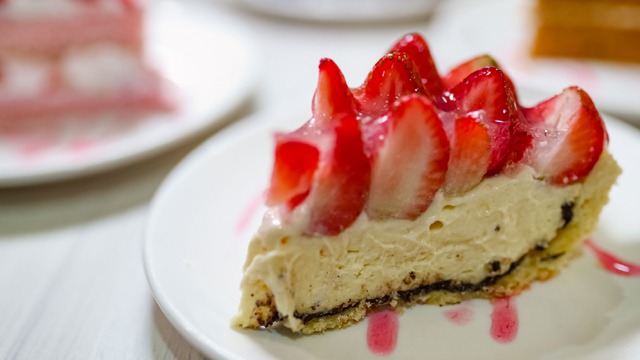 "I just wanted to make a dessert that highlighted what Baguio is famous for," shares Jackie. And we're all luckier because of it.
The 6-inch strawberry shortcake is P495, the 8-inch cake is P775, and the 10-inch cake is P1,515.
Vizco's is located at Porta Vaga Mall, Session Road, Baguio City and Baguio-AyalaLand Technohub, Camp John Hay, Baguio City.
ALSO READ: