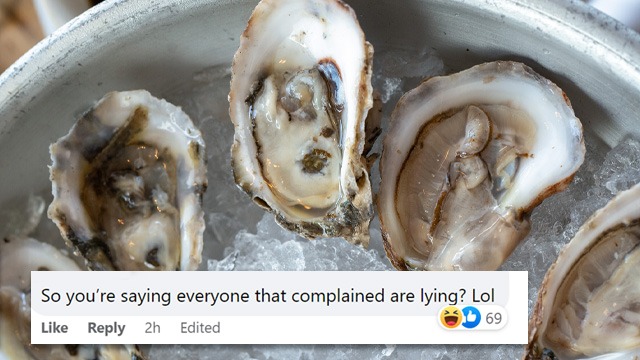 In response to criticism online about multiple reviews claiming that customers got food poisoning from their oysters, Poblacion's Wantusawa has released a statement.
In Case You Missed It
Wantusawa, a popular oyster bar in Poblacion, Makati City, recently came under fire on social media following a Facebook post that called out the establishment for removing their review section that allegedly was full of reviews claiming that they got food poisoning from the establishment.
Since the post was published on January 23, 2023, the review section on Wantusawa's Facebook page has been reinstalled, and the negative as well as positive reviews can now be viewed.
Wantusawa's Response
In a social media post today, Wantusawa released their official statement:
Their official statement begins with a declaration that they "always strive to provide freshly prepared meals while adhering to critical safety and health standards."
In response to the issue regarding the food poisoning allegations, Wantusawa claims that they have "addressed each issue in a timely fashion," and that "laboratory tests conducted on samples for those dates formally complained of have shown a negative result for bacteria thus clearing the possibility of any food poisoning."
However, they don't stop there. Wantusawa continues to address the social media uproar that the reviews have caused, lamenting that "despite all our efforts, laboratory tests and health clearances, social media bullying against us has continued."
They have also said that they will be reviewing their options "to take any legal action against these purveyors of bullying and untruth."
Reactions to Wantusawa's Statements
There are mixed reactions to Wantusawa's statements. On the one hand, there are some who claim that they have never experienced negative reactions to Wantusawa's dishes.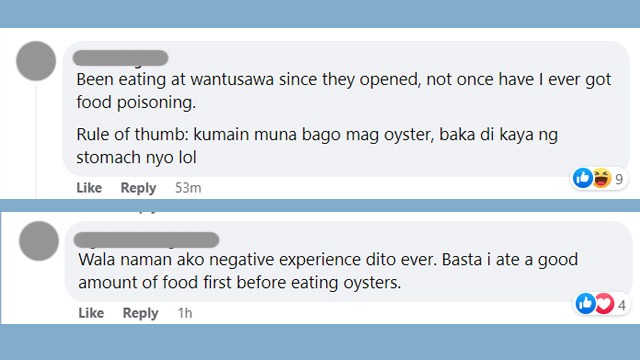 On the other, some have expressed disappointment over the content of Wantusawa's statement. In general, commenters have taken issue with the seeming lack of empathy towards customers who have claimed to suffer from food poisoning: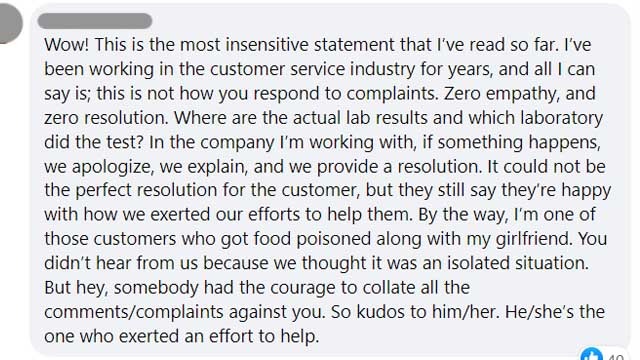 While others have taken issue with the timeliness of Wantusawa's response:
ADVERTISEMENT - CONTINUE READING BELOW
Recommended Videos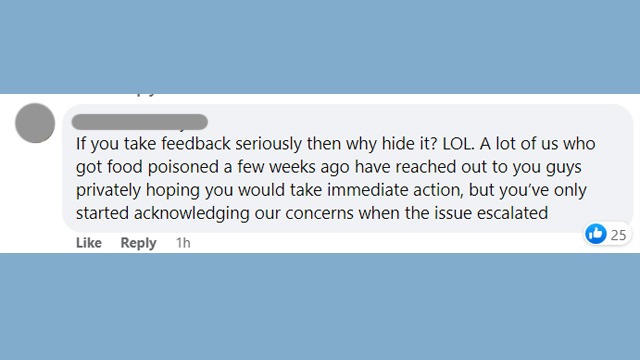 What do you think?
***