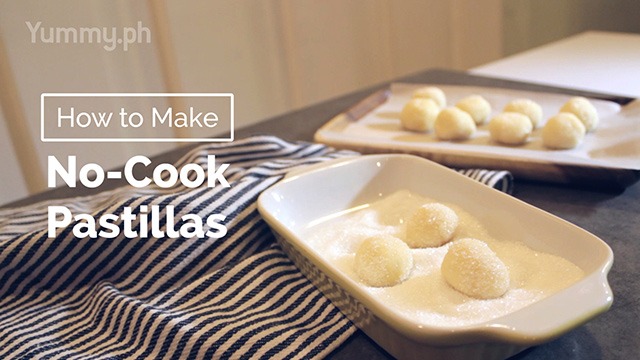 Pastillas de leche is a classic milk candy! The classic pastillas de leche is uncomplicated but requires heating the ingredients in a saucepan. This no-cook version is no less indulgent, but is simpler and easier to make. It requires only 3 ingredients: condensed milk, powdered milk, and sugar. All you need to do is mix the condensed milk and powdered milk in a large bowl, chill the mixture, form them into ball or log shapes, and cover in sugar. You could even let the kids help out, making it a fun afternoon activity.
CHECK OTHER PASTILLAS RECIPES:
Pastillas Dulce de Leche Cheesecake
Follow Yummy on Youtube for more recipe tutorial, lessons, and kitchen tips!