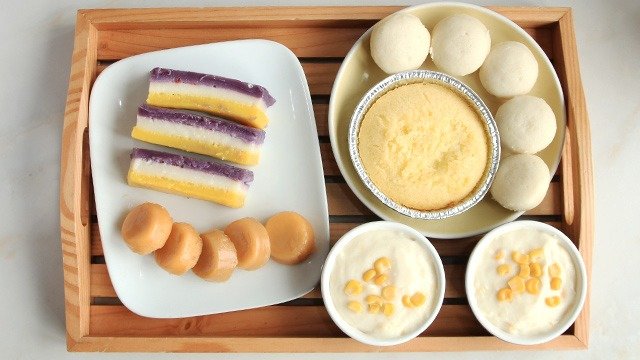 We love our kakanin, native delicacies made from rice flour, root vegetables, coconut meat, and glutinous rice, but they're not always the most accessible treats to find in the city.
Boxed kakanin mixes are actually available in most groceries (find them near the cake, brownie, and pancake mixes) and we were curious: do these come close to kakanin made from scratch? Here's what we think: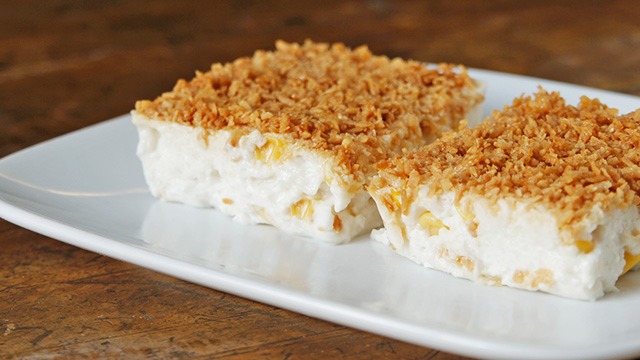 WATCH: Our Best Kakanin Recipes
Posted in:
Cooking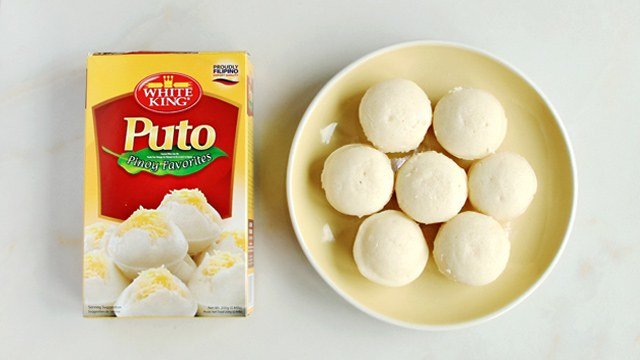 White King Puto Mix
The mixture comes together so easily! You just need to add water, and sugar, then mix it all together. It's the perfect consistency, too—slightly thick and not too runny. I prefer baking them over steaming them for easier clean-up, but both cooking methods yield fluffy puto.
– Catalina Altomonte, Yummy.ph assistant food editor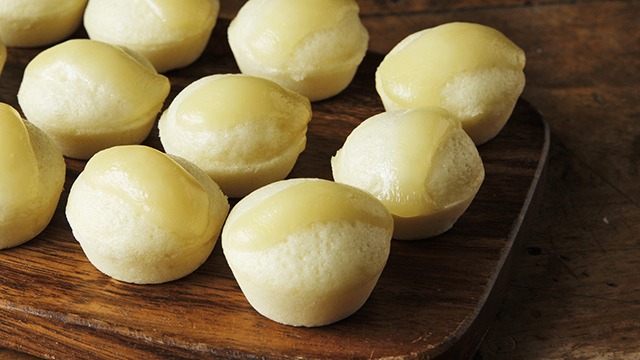 WATCH: How to Make Puto
Posted in:
Cooking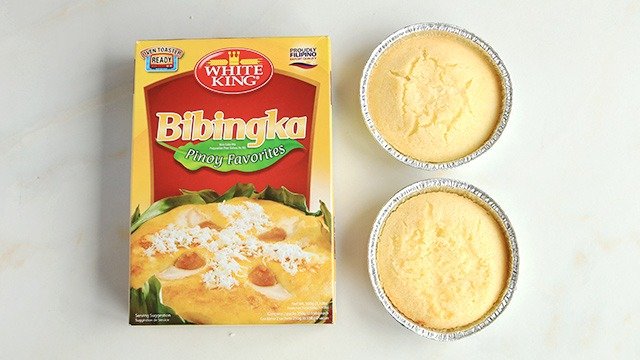 White King Bibingka Mix
This boxed mix involved several ingredients—melted margarine, butter, eggs, and water—but took little effort to put together since you only had to mix all the ingredients together.
The amazing thing about this boxed mix is that you can cook it in three ways: using an oven, a toaster or the traditional way: using hot coals to cook the bibingka. I used a toaster and used aluminum baking foil pans instead of ensaymada molds. Cooking it was a bit trickier: you had to closely watch over each batch since cooking time would likely vary from toaster to toaster.
The result was a slightly-dense sweet-salty rice cake that tasted almost like the traditional bibingka made from scratch. I still yearn for the texture and taste of the traditional bibingka but if you are into boxed mixes, this certainly satisfies.
– Trixie Zabal-Mendoza, Yummy.ph managing editor
Green Leaves Maja Blanca Mix
For this mix, I had to add water, sugar, and canned corn kernels. I like how you can control the amount of sugar in the mixture, but I'm not a fan of how you can't control the amount of cornstarch. It's very starchy! It sets well, but you might as well go for homemade. It's much easier and tastes more natural.
– Catalina Altomonte, Yummy.ph assistant food editor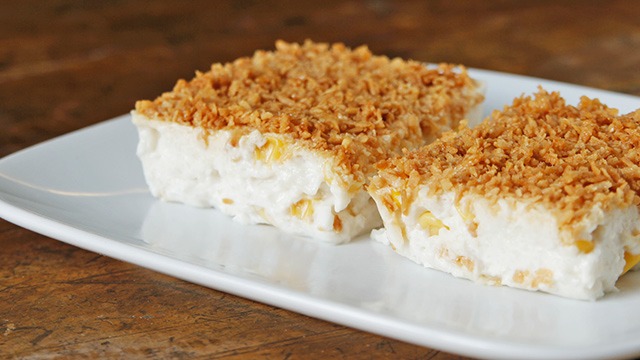 WATCH: How to Make Maja Blanca
Posted in:
Cooking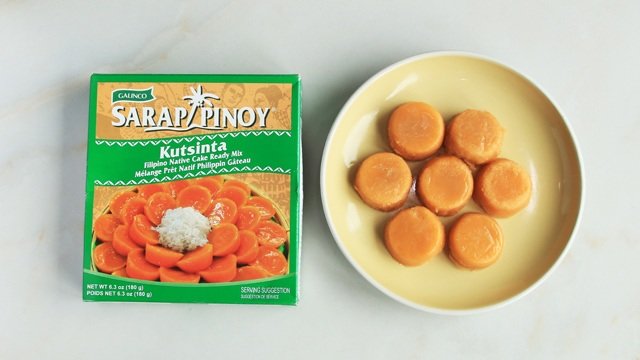 Sarap Pinoy Kutsinta Mix
It's essentially "two-step kutsinta", which is amazing. You just add water and steam! It was odd at first because the powder mix was just white but it becomes orange instantly when you add the water. It turns to the browner shade as you steam it.
As for steaming, the instructions on the box say that steaming takes 30-45 minutes but I had to steam mine for about 45 minutes to an hour. Taking them out of the mold was easier than expected, though some didn't come off as nicely as others.
ADVERTISEMENT - CONTINUE READING BELOW
Recommended Videos
Overall, it's a bizarre experience to make kutsinta from a "just add water" mix. But I think that's just because the expectation is that kutsinta can't be that easy to make. It tastes like kutsinta but it's a bit denser than I prefer. Will I make it again? Not really. I will still go to the place by the corner of our street to buy kutsinta but definitely a good buy for people where it's not accessible.

– Riell Santos, Yummy.ph senior multimedia producer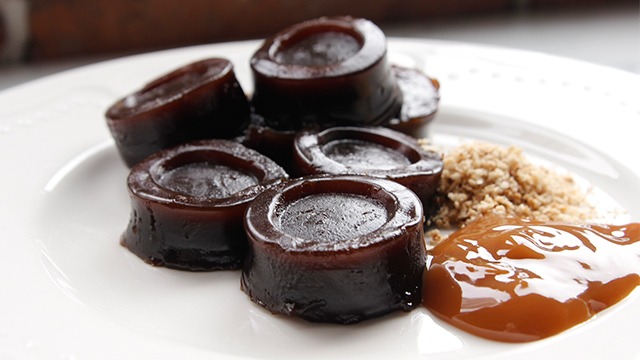 Must-Try: Kutsinta + Caramel Combo
Posted in:
News + Trends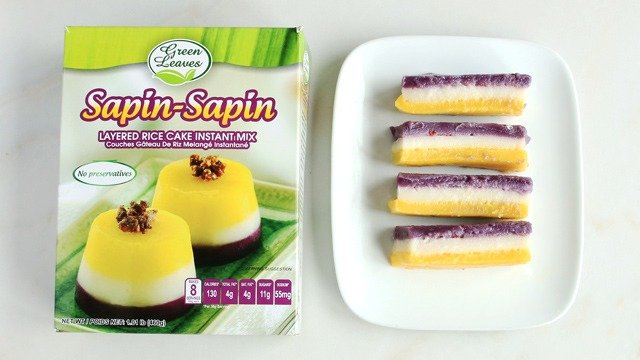 Green Leaves Sapin-Sapin mix
While it was fun to mix together the different colors, I had to wash so many bowls! The sapin-sapin, surprisingly, peeled off my aluminum pan very easily—I was expecting it to stick. It didn't taste like anything special, just slightly coconut-y but mostly chewy starch only. It'd be great if each layer had a different flavor (like langka for the yellow and ube for the purple). Dip your knife in hot water before cutting into it for easier slicing.
– Catalina Altomonte, assistant food editor