In the Philippines, breakfast can be as varied as its 7,100-plus islands.
Breakfast is a crucial factor in determining how your day will unfurl. It's your source of energy, joy, and comfort to shield you from any of the day's challenges. In the Philippines, breakfast can be as varied as its 7,100-plus islands. Although silog meals (sinangag + itlog or fried rice and eggs), freshly baked pandesal, and kakanin are standard throughout the archipelago, every province and every city still has its own way of feeding appetites as soon the sun rises. Here, we ask around, many locals included, to share the yummiest ways they begin their days.
Batanes
The northernmost province of the Philippines enjoys healthy simple fares for their meals. This includes breakfast, which is typically composed of deep-fried flying fish, also called dibang, with garlic fried rice or kamote. This can also be served with scrambled eggs with utut nu bulyas or green onions. Donuts made of sweet potatoes are also a popular morning snack.
Cordilleras
Up in the mountains, the freshest vegetables take the spotlight. But also popular is pinuneg, a version of a blood sausage or dinuguan longganisa. "Pinuneg can be eaten for breakfast, lunch, or dinner," shares tour guide Osep Reyes. Tourists, however, shouldn't be surprised to find western food on the menu. "There's omelet, corned beef, and tuna, served with mountain rice."
Quezon
This province in Calabarzon is beaming with interesting breakfast finds. Joy Espedilla and Jane Fernandez from the municipality of Pagbilao share their common eats: Paksiw na sapsap with kaning mais; adobong kinhason (made with various clams and liswit or sea snail); binignit (a version of ginataang halo-halo with ube, cassava, banana, and karioso); and putong balinghoy (steamed grated cassava with grated coconut). In Aurora, local Marvin Maligalig also shares his usual morning feast: Binatog, inihaw na tulingan, turay (small fish cooked kinilaw-style with vinegar, onion, ginger, and tomatoes), and their version of laing (with coconut, santol peel, sampaloc, and grilled fish).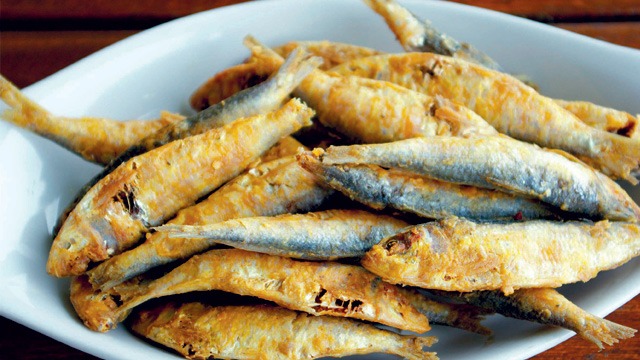 Batangas
Tawilis is the main star in Batangas. Typically deep-fried until golden and crisp, it is served with rice doused with coffee. "It's always served with something to balance out its saltiness; usually atcharang papaya or tomatoes," shares local Aaron Valdez. And of course, barako coffee to round out the meal.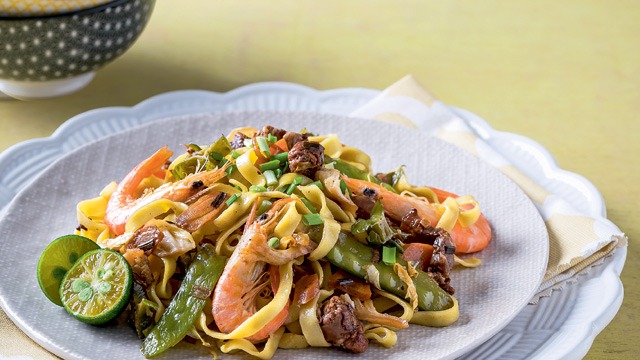 ADVERTISEMENT - CONTINUE READING BELOW
Recommended Videos
Bicol
The province of coconut milk and chilies is not lacking in breakfast options. There is the puto sa abab. "It's a rice cake stuffed with bukayo or sweetened young coconut strips and cooked in a coconut shell," shares local James Nacario. Also is pansit Bato topped with savory dinuguan. As for seafood, there is new look (a version of fried fish) and balaw. "Balaw is pink alamang, which we simply sauté with chilies and eat with a lot of rice," shares Sheila Brobio.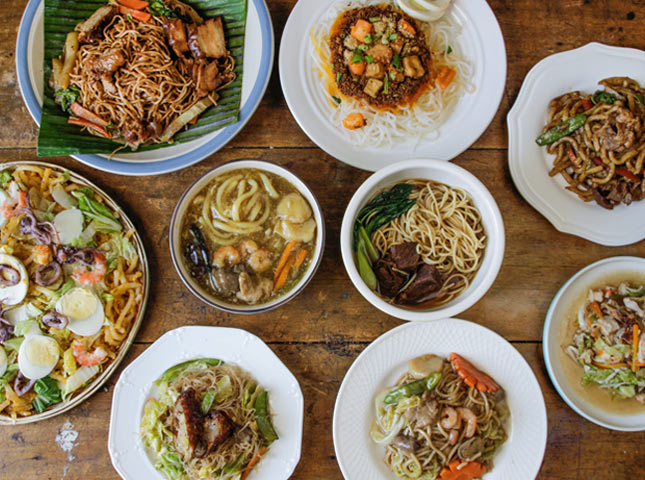 Yummy.ph's Guide to Filipino Pancit
Posted in:
Cooking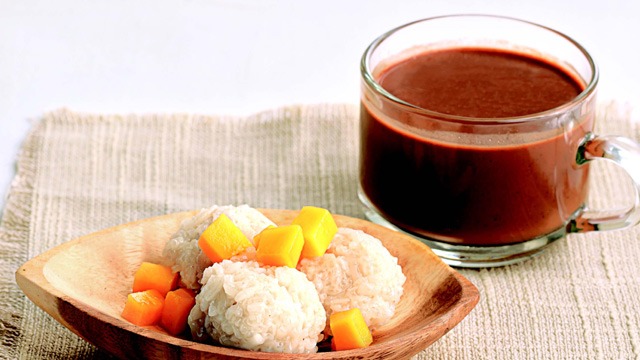 Cebu
Puto and sikwate is a morning glory of fluffy rice cake and hot chocolate. Cebuana Nile Villa shares: "We usually eat it for special occasions like Sunday breakfast when the whole family is together or relatives are visiting. Especially during Christmas!" The everyday Cebuano breakfast is usually longganisa or bulad (dried fish) with garlic fried rice.
Negros
Acclaimed for its many delectable food options, Negros also offers a variety of morning fares. Tracie Anglo Dizon from Bacolod shares her usual meal: "Chorizo from Manaloto and danggit with fried eggs and garlic rice." In Manapla, local Likha Baybay grew up eating batitis (a variety of clam doused with vinegar and ginger), sisi (small oyster with rice), putong Manapla, suman sa Ibus, fish tocino, or just-caught fried fish. Budbud, a version ofsuman, is another option. Anywhere in Negros, however, mandatory is good local coffee—never instant.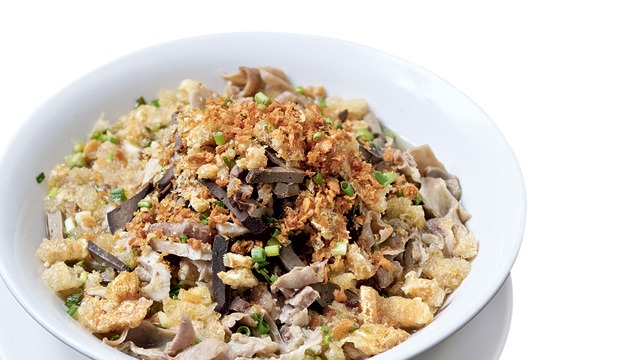 Iloilo
This Western Visayan province is home to many delectable dishes that make visits unforgettable. While some enjoy a hearty bowl of batchoy with puto or pandesal to start off their day, many locals also consider the bas-uy. This steaming hot dish is made with pork liver, ginger, and lemongrass; and is served with dried fish and white rice.
Lanao del Norte
Iligan in Northern Mindanao is known for its many natural wonders, as well as its lechon and Cheding's peanuts. Breakfast can be a hearty meal of pater, rice topped with shredded chicken, beef, or tuna and finished with palapa, a dry condiment made with chilies and ginger. Local Mary Lim adds: "We don't eat as much bread and we always have fruit!"
Zamboanga
Satti is the most common breakfast meal in Zamboanga. This local delicacy is considered as an energizer, which is why it is consumed in the morning despite its heartiness. "I remember heading up to satti shops as early as 5 a.m.," recalls local Khenn Arquiza. Sattis is composed of barbecued beef or chicken and a red sauce of chilies and taro root. It is enjoyed with tamuh, rice wrapped in coconut leaves.
Davao
"Davao is a city of immigrants from Cebu, Iloilo, Ilocos, and Manila, so there is no typical Davaoeño breakfast. My husband's family would eat champorado and bulad (local tuyo). Also, since this is the fruit basket of the Philippines, locals eat a lot of bananas, pomelos, and durian," shares chef Carmina Mapa Del Rosario. "In Davao del Norte, they like to have paksiw na isda with fried egg and sinangag. They cook it the night before so the sour flavors wake you up in the morning. I heard this is one of Duterte's favorite dishes."
Sarangani
In this province in the Soccsksargen region, home of Senator Manny Pacquiao, locals like to keep it simple. Highlight of typical breakfast meals is a dried, salted, and deep-fried fish called bangsi. It is served with organic rice, pako salad, salted eggs, or tomatoes. Morning beverage can be guava juice or rice coffee.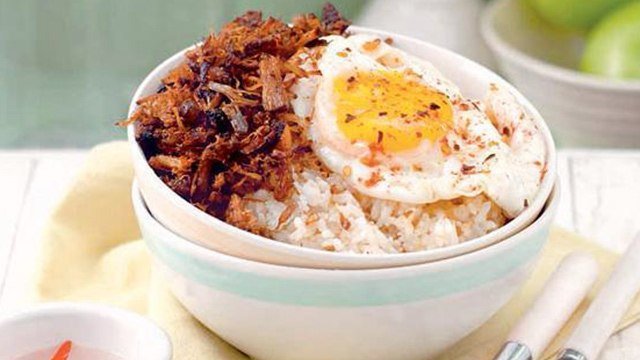 6 Ways to Make Prepping Breakfast Easier
Posted in:
Prepping