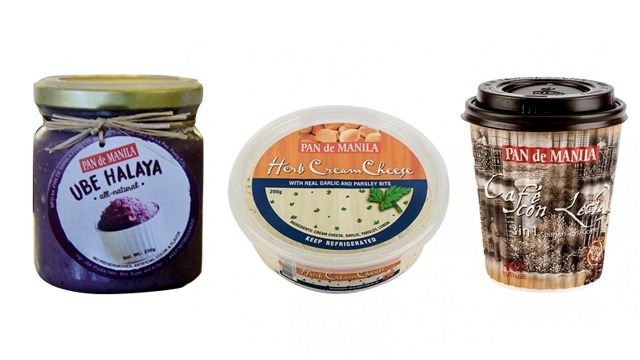 It's a no-brainer that one of the things you should buy at Pan de Manila is their pandesal and consider yourself lucky if you chance upon a freshly baked batch of bread. But if you take an extra five or 10 minutes browsing what else Pan de Manila has in the store, you'd be surprised to know that they also have bottled goods, spreads, soy milk, and even ice cream, too.
If you're not sure what you should buy at Pan de Manila (besides any type of bread), here are some suggestions: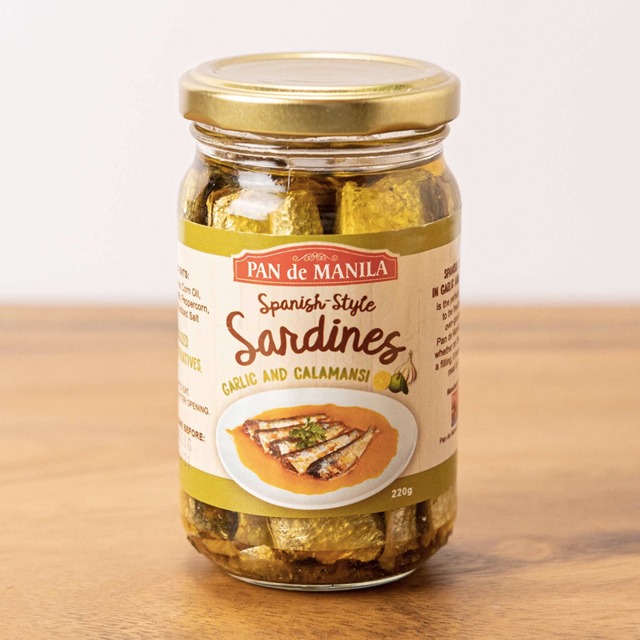 1 Spanish-Style Sardines (Garlic & Calamansi)
Price: P130/220-gram bottle (via MetroMart)
Pandesal is good on its own but it's much better when you have palaman. If you're into a more savory filling, Pan de Manila has really good bottled Spanish-style sardines. They have different flavors such as one that uses Corn Oil, Tomato, Extra Virgin Olive Oil, but one that stands out the most is the Garlic & Calamansi. The tangy flavors from the calamansi brings out the flavor of the sardines and the garlic!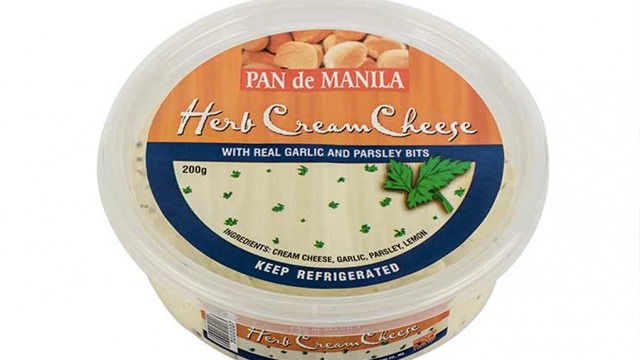 2 Herb Cream Cheese
Price: P120/90 grams and P198/200 grams (via MetroMart)
Another ridiculously good, ridiculously underrated spread you can find at Pan de Manila is their Herb Cream Cheese. This spread is made with cream cheese, garlic, parsley, and lemon. You can add slather this on toasted pandesal but you can also use this on plain crackers, too.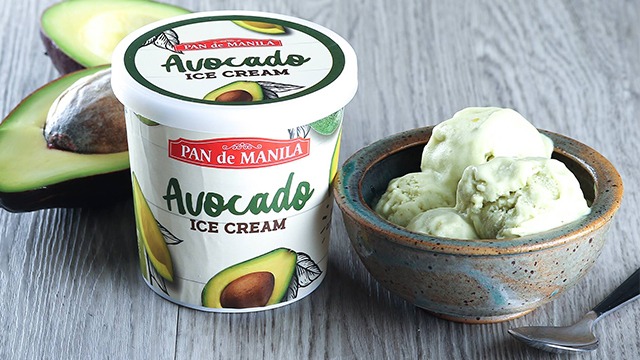 3 Avocado Ice Cream
Price: P180/370-gram pint (via MetroMart)
ADVERTISEMENT - CONTINUE READING BELOW
Recommended Videos
Yes, Pan de Manila also has a rather wide selection of frozen desserts. They have fruity popsicles and ice cream pints, and one that's popular is their Avocado Ice Cream. This pint of avocado ice cream claims to have no preservatives, no artificial flavors, and no coloring.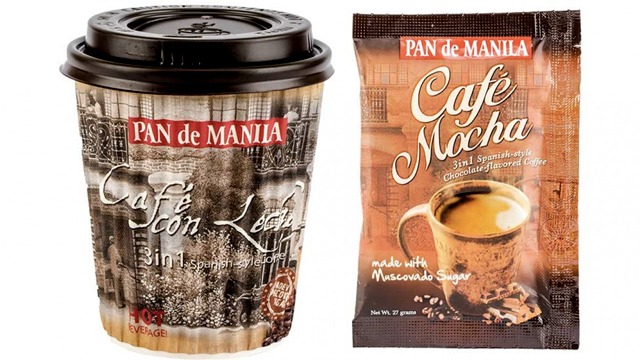 4 Café Con Leche and Café Mocha
Price: P120/a dozen of Café Con Leche and P190/a dozen of Café Mocha (via MetroMart)
Right beside the cashier, you can usually find boxes of instant coffee that are either packaged in sachets or in cups. Pan de Manila has a Café Con Leche, a Spanish-style coffee, and the Café Mocha, a Spanish-style chocolate-flavored coffee. Both of these coffee flavors have muscovado sugar, so you don't need to sweeten any further.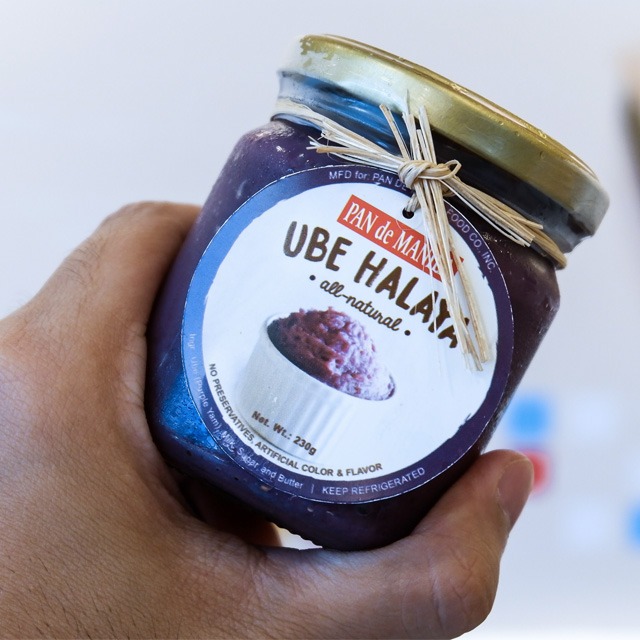 5 Ube Jam
Price: P95/230-gram bottle (via MetroMart)
You don't have to go all the way to Baguio for a bottle of ube jam when the nearest Pan de Manila store has it! The bakery's bottled Ube Halaya is all-natural, no preservatives, no artificial color, and no artificial flavor. It's only made with purple yam, milk, sugar, and butter. Grab a freshly toasted pandesal and slather a generous amount of this ube jam!
***
Thinking about what to cook next? Join our Facebook group, Yummy Pinoy Cooking Club, to get more recipe ideas, share your own dishes, and find out what the rest of the community are making and eating!
Got your own version of the classic dishes? Pa-share naman! Get your recipe published on Yummy.ph by submitting your recipe here.