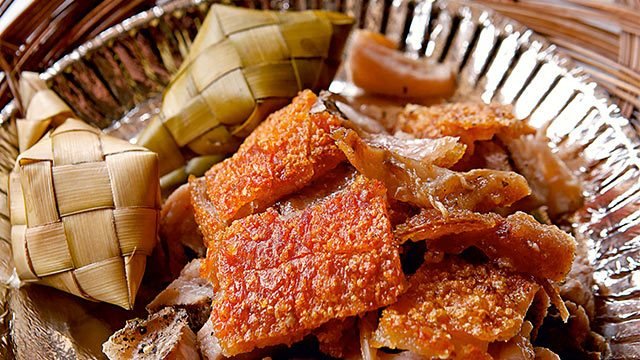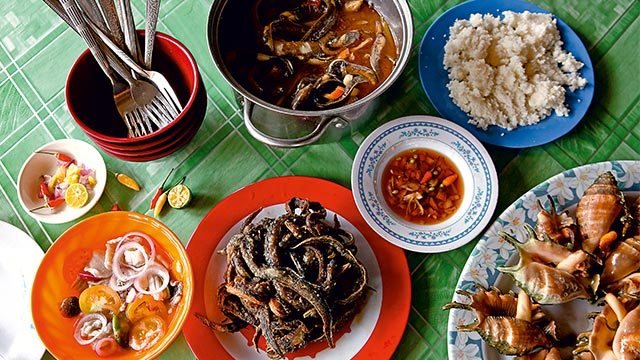 Cebu might as well be another country altogether, for all that it cares about Manila. Cebuanos have a different culture, a different language, and enviable geography that puts both sea and mountain within minutes of the downtown district. All this means that they have a distinct culinary tradition.
Or, rather, a set of traditions, because Cebu itself is more than just a city: It's a capital that stands in for the entire province (also called Cebu, of course), and it's a province that spans the entire island along with 167 surrounding islands.
It is, in other words, a large area, and one that is rich in history and culture and food; and it is rich in surprises for its curious visitors. The incredibly rich dining scene in Cebu offers a plethora of options that go well beyond lechon and dried mangoes. Here's where to start.
1 Puso
There's no such thing as "plain rice" around here, not with these traditional heart-shaped baskets still in common use. Rice is cooked inside the baskets, resulting in soft, compact, and convenient packages. No need for utensils!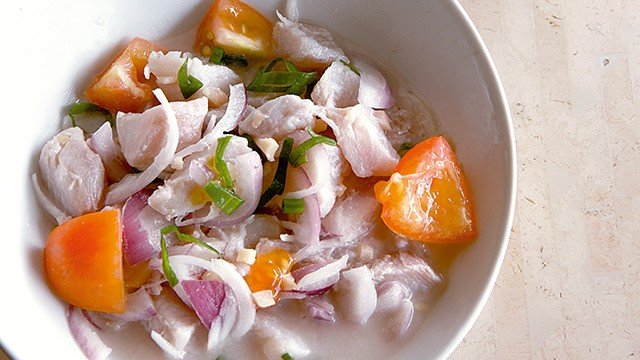 2 Kinilaw
The island is surrounded by such rich waters that Cebu cuisine also offers an incredible abundance and variety of seafood, always served fresh. Kinilaw is Cebu's popular ceviche. Take note, though: If you look for "kilawin" instead of kinilaw, you'll probably be served pork or goat meat instead of seafood.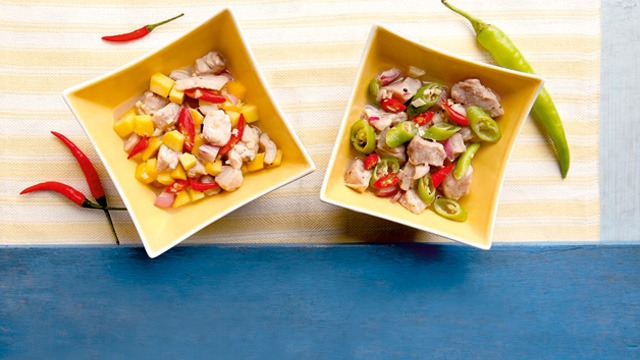 Kinilaw na Tuna
Posted in:
Recipe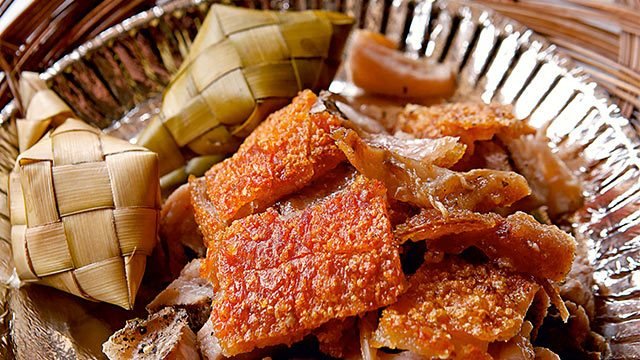 3 Lechon
Cebuanos are ridiculously proud of their lechon, especially since celebrity chef and world traveler Anthony Bourdain affirmed them by taking a bite and declaring Cebu lechon "the best pig ever." But note that there are still many varieties of lechon throughout Cebu's towns. A true lechon tour will take you through the outlying towns of Liloan and Carcar, for starters, which have their own variations.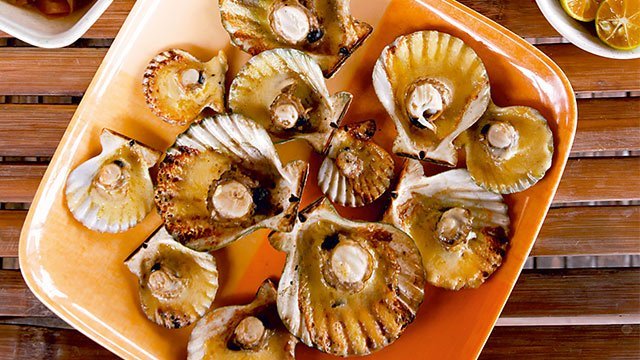 4 Baked Scallops
While plump, sea-fresh scallops are sold at astonishingly low prices, many Cebuanos like their shells baked under a blanket of melted cheese.
5 Tuslob buwa
Tuslob translates to "dip," while buwa is "bubbles." It was, in its original form, merely pork brain, melted down into bubbling fat and flavored with discarded offal. Buyers of puso used to line up in the public markets to dip the rice in a communal wok of tuslob buwa still on the fire, to flavor the plain rice before eating it off the puso.
ADVERTISEMENT - CONTINUE READING BELOW
Recommended Videos
This story was originally published in the January/February 2015 issue of Yummy magazine.