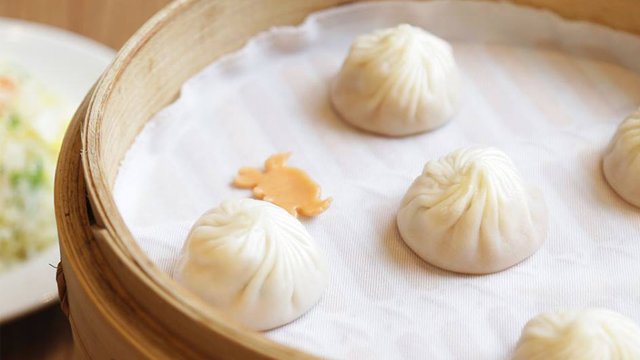 Eliza Antonino, founding and managing partner of The Moment Group, which runs Din Tai Fung, 8 Cuts, and more, shares everything you need to try in Taiwan's capital.
What makes Taipei an awesome food destination?
From quick bites at street-side stalls to hours-long dinners at chef's tables, and everything in between, there's something in Taipei for visitors who travel to eat. You don't need to break the bank to eat well here. The night markets will give you a taste of the city's famed street eats. Ready to splurge? Taipei is also home to a number of high-end establishments that have landed on the list of Asia's best restaurants.
What's the one food trend that's worth trying there?
The farm-to-table concept is best experienced in Taiwan. The country is blessed with rich and fertile land, clean water, and a productive climate that grows some of the best produce in the world. Most of the restaurants are staunch advocates of using fresh local ingredients.
What must-eat dish should be part of your food trip?
Xiao Long Bao! Din Tai Fung (said to be the birthplace of the world's best soup dumplings) is the top place to get your fill—the food quality is consistent and the service is impeccable. I suggest you head to the flagship branch in Taipei 101 or to the Xinyi branch, the original store where it all started.
Any insider tips?
Taiwan is said to have the best Japanese restaurants outside of Japan, and I couldn't agree more! Check out Shoraku and order their Fugu Shirako. Fugu is puffer fish, while shirako­ is, well, I'll just let you google it. Served aburi-style, the dish has a nice grilled flavor that gives way to creamy, buttery, and melt-in-your-mouth goodness.
What's your favorite find from the night market?
Try the pepper pork bun at the Raohe Street Night Market—crispy and chewy on the outside, and filled with tender, juicy meat. It's an irresistible treat that locals line up for.
What's the best food gift to bring home?
Look for mullet roe or bottarga­ at the airport. The smoky, earthy, and salty flavor of these fish eggs goes so well with steamed rice.
When in Taipei, eat at these top spots:
DA WAN
This is one of the best yakiniku joints I've been to! They know their meat really well and can cook it to perfection. Order the A11 steak: Cooked over charcoal three times, the result is a perfect medium-rare with the fat beautifully rendered.
ADDICTION AQUATIC DEVELOPMENT
This fish market is seafood paradise in the heart of Taipei. The grocery section offers fresh sushi and bento boxes, while the restaurant rows are lined with sushi bars, seafood spots, hot-pot joints, and charcoal-grill restaurants that serve a variety of seafood and meat cooked on the spot.
ADVERTISEMENT - CONTINUE READING BELOW
Recommended Videos
RAOHE STREET NIGHT MARKET
If you have time to visit just one night market, make it this one. Come with an empty stomach—you'll want to try all the food stalls here! Aside from the pepper pork buns, my favorites are the torched beef cubes, takoyaki, grilled Taiwanese sausage, and fried milk.
MALA YUANYANG HOTPOT
The best hot-pot buffet I have ever tried! The choices for seafood, hot-pot balls, meats, vegetables, and noodles are generous. The buffet even offers draft beer and Häagen-Dazs ice cream. A meal here is best enjoyed with a large group.
https://www.instagram.com/p/BISiFatBD_a/
ICE MONSTER
This is my go-to for the best shaved-ice treat. Made with no artificial ingredients, the dessert flavors are spot on, while the consistency is so soft and creamy. It's like biting into a cloud!
Article originally published in the May 2017 issue of Yummy magazine. Minor edits have been made by Yummy.ph editors.