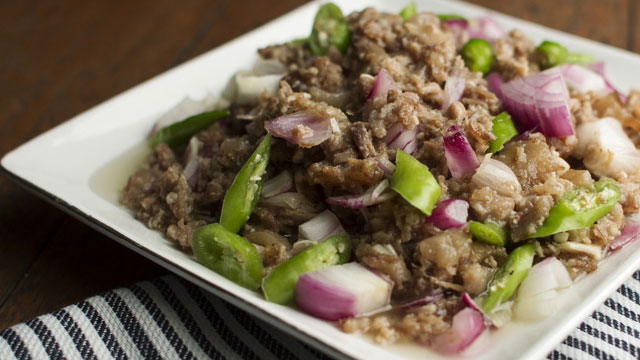 The food scene in Pampanga is unique because of the people involved. We have quite a number of culinary personalities that are well-known not only in the country but also in the international food scene, like chef Claude Tayag. Our cuisine is also very diverse—from the traditional food that can be found in San Fernando, Bacolor, Guagua, Sta. Rita, Arayat, and Magalang, to the international fare available in Angeles City and in Clark. When in Pampanga, these are the places you should visit, dishes to try, and festivals you must experience: 
WHEN IN PAMPANGA, TRY THIS:
The sisig, of course! There are many versions of this famous dish. Also try buro, which is fermented rice with shrimp or fish, paired with grilled or fried fish and vegetables. For the adventurous, have some adobong camaru (mole crickets) and betute (stuffed frogs). Pampanga tamales and suman are also must-tries. You should also sample the local snacks such as okoy (papaya fritters with shrimps), panara (an empanada filled with grated papaya and crabmeat), and patku, which is like a local crepe, all available in public markets.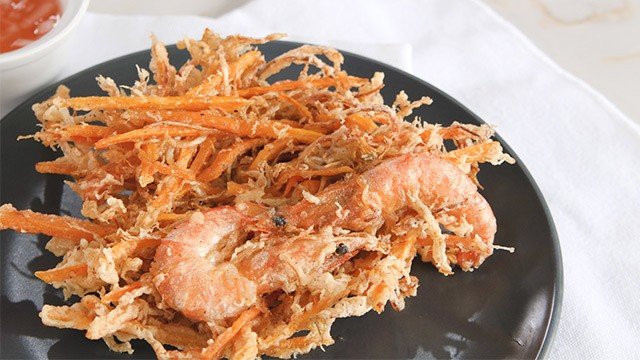 WATCH: How to Make Okoy
Posted in:
Cooking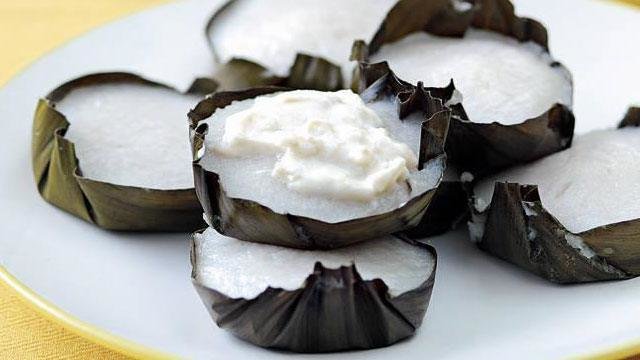 Puto with Buro Spread Recipe
Posted in:
Recipe
MAKE SURE TO BUY: 
Longganisa and tocino—these are the two products the province is known for.   
DONT FORGET TO TAKE HOME:
Sylvanas, sans rival, turrones de kasuy, cheese bread, buko pandan, cashew tarts, ube halaya, tibok-tibok, and taba ng talangka. Heirloom baked items like masa podrida, sampaguita or uraro cookies, and San Nicolas biscuits are also must-tries. The province also has good ensaymada, but you'll need to order it in advance.
EAT AT:
Banh Mi Ngon and Banh Mi Vietnamese Eatery for great Vietnamese; Niji and Yu Fu In for Japanese; Spanglish and Frontera Tex-Mex Cantina for Mexican; Amare by Chef Chris; Jun Jun's for barbecue; Mila's Tokwa't Baboy and Sisig; Teaspoon Desserts; Cioccolo, Everybody's Cafe, Downtown Cafe, and Cafe Fleur for Capampangan cuisine; and Denlim's Kitchen, Bale Dutung, and Rainforest by Chef Vince for private dining.
WHEN YOU'RE UP FOR A FOOD CRAWL:
Angeles City and the area around Clark—the food scene there is so diverse!   
WHEN YOU WANT TO SHOP:
Head to Pampanga's coastal towns like Guagua, Sasmuan, and Macabebe—they have the best wet markets. Visitors should go to the market in Guagua early to experience its consignacion where the fresh catch is allocated to the different vendors. In Macabebe, travelers must get their hands on some oysters. In Guagua and Sasmuan, go for ulang (fresh water prawns).
DONT MISS:
The annual Duman Festival, celebrated every first Saturday of December, in the town of Sta. Rita. Duman is a special kind of rice that is only available during the cold season, and is quite expensive (P2,500 to P3,000 for 250 grams!). During the festival, you can see how duman is traditionally prepared. You'll also get to taste it, mixed with tsokolate batirol or carabao's milk. Different Capampangan dishes—humba, asadong matua (old-fashioned pork asado), bringhi (Pampanga's version of arroz a la valenciana), and other kakanin and native delicacies—are also served.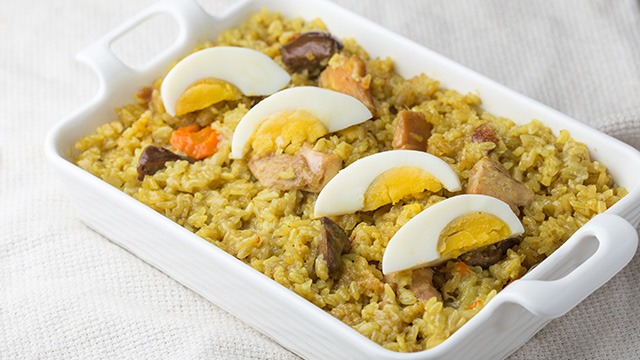 7 Kapampangan Dishes to Try
Posted in:
News + Trends
Article was published in the September 2016 issue of Yummy magazine. Minor edits were made Yummy.ph editors.