Products and services recommended on our websites are independently selected by our editors. If you buy something through our links, Summit Media may earn an affiliate commission at no extra cost to you.
Coca-Cola occasionally releases fun alternative flavors—perfect when you need to switch it up from the usual regular, Light, or Zero. In the Philippines alone, we've been blessed with flavors like the limited-edition Watermelon Strawberry made in collaboration with Marshmello; the Coca-Cola with Coffee available in Dark Blend, Caramel, and Vanilla variants; and more recently, the viral Jack Daniel's Tennessee Whiskey with Coca-Cola, just to name a few. Then there are Coca-Cola flavors that have been in the market for a longer time, such as Cherry and Vanilla. The two flavors have always been sold separately, that is, until a combo was launched last 2020 in the United States.
It's been out of our radars since it wasn't available in our area, but it looks like we're now slowly catching up. If you're a fan of both the Cherry and Vanilla flavors, the Coca-Cola Cherry Vanilla is now available in selected supermarkets in the Philippines!
Here's where you can buy Coca-Cola Cherry Vanilla in the Philippines:
The Coca-Cola Cherry Vanilla is available at two supermarkets. First, you can buy it at Landers Superstore where a case of 12 cans costs P629.95. It costs a little bit more expensive—approximately P30 higher—compared to the 12-pack Vanilla or the 12-pack Cherry, which cost P599.95 each, but it's much cheaper and convenient than buying both packs and mixing the two flavors on your own.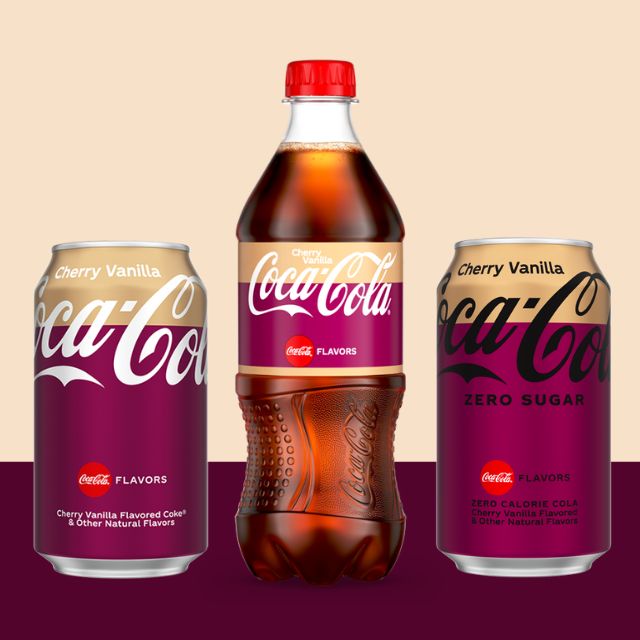 Just a friendly reminder that you can only buy from Landers Superstore if you have an active membership at the members-only supermarket. If you aren't, your other option is at S&R Membership Shopping. 
The supermarket sells the Coca-Cola Cherry Vanilla at P629 for the same 12-pack of 12-oz cans. There's not much difference except that there's a way to buy it from S&R without an active membership, and that's via MetroMart, PICK.A.ROO, Lazada, and GrabMart. Additional fees (i.e. delivery fees) apply.
Watching your sugar intake? According to the Coca-Cola website, a Cherry Vanilla Zero Sugar also exists, though it doesn't seem to be available in local supermarkets… yet. Cross your fingers that this happens soon!
See a list of branches of Landers Superstore and S&R Membership Shopping.
Links are updated regularly and as much as possible but note that products can run out of stock, discounts can expire, and listed prices can change without prior notice. 
For more discounts and deals, check out Yummy's exclusive vouchers.
This story originally appeared on Spot.ph. Minor edits have been made by Yummy.ph editors.
ADVERTISEMENT - CONTINUE READING BELOW
Recommended Videos