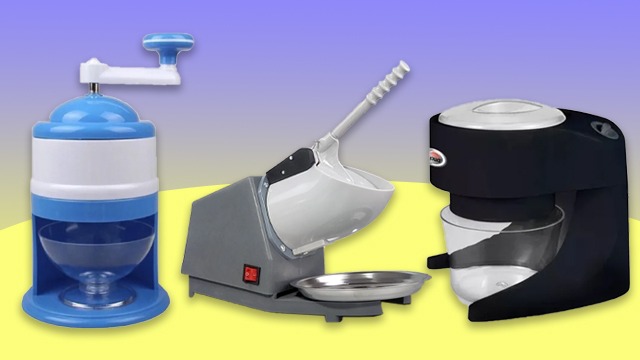 Products recommended on our website are independently selected by editors. If you buy something through our links, Summit may earn an affiliate commission at no extra cost to you.
Did you know there's a difference between crushed ice and shaved ice? Crushed ice is ice cubes that have been pulverized, pounded, speedily chopped, or simply just crushed with amazing force so that the ice has been reduced to smaller pieces. These are perfect to add to a glass of a concentrated cold brew since these will melt faster than larger cubes so it easily and quickly cools your drink.
Shaved ice on the other hand is prepared completely differently. Shaved ice involves a knife or a sharp razor in the case of ice shavers because the ice is not crushed but rather thinly sliced. The resulting ice is extremely thin shards of ice that will melt upon impact on your tongue and more easily melts in hot weather.
Imagine the texture difference between ground pork and thinly sliced bacon strips: the ground pork chunks are like crushed ice while the thinly sliced bacon strips are shaved ice. This is the perfect consistency of the ice you need for the perfect halo-halo.
You can use a blender to make crushed ice, but to achieve the finer quality of shaved ice, you need to process it even further, increasing the chance that you'll melt more ice before you achieve finer chopped ice that it looks shaved. Shaved ice is much finer, so much so that it should look like snow to your eye. That's why you need an ice shaver, not a blender.
Now that you know the difference between these different kinds of ice and why you need an ice shaver, not ice crusher, we have ideas on where to buy these unique gadgets. This is so that you can make halo-halo, any time, any day you feel like indulging in an icy dessert.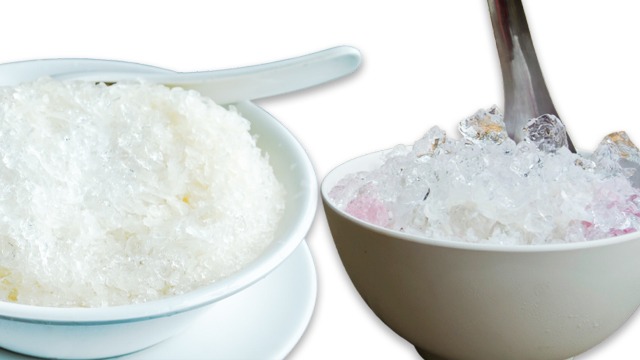 Here are 5 ice shavers that will make halo-halo easy to enjoy at home:
1 Stainless Steel Manual Ice Shaver, starting at P107
Electric isn't always better. For those of us who find gadgets that do not require being plugged in or even charged before use tedious, this classic handheld ice shaver is one of the best investments you can make if you love using shaved ice on a more regular basis.
ADVERTISEMENT - CONTINUE READING BELOW
Recommended Videos
While a simple device, using this handheld kitchen gadget however takes time to master. We highly recommend you use a kitchen towel when using this because you'll need to hold onto the ice block you'll shave the ice from. Here's how to do it safely:
Freeze an ice block in a container at least overnight.
Unmold the ice block and place on a clean kitchen towel on a solid surface like your kitchen counter. Make sure you can grip the towel and the ice block securely.
Place the ice shaver on top of the ice block, with the razor's edge facing away from you, and ensuring you have a firm grip on the ice block, run the ice shaver over the top of the ice away from you or pushing the shaver away from you. You should exert enough force to scrape the top of the ice but not too much that you cannot slide the shaver over the top of the ice. (Alternatively, you can have the razor's edge face towards you which means you should run the ice shaver towards you, pulling it instead, if that's more comfortable. Either way, the shaver should work.)
Repeat the push or pull motions until the ice shaver's compartment is full. Transfer the shaved ice into a container and repeat until you have enough shaved ice.
One of the great features of this kind of kitchen gadget is that its razor can be replaced or even sharpened. Plus, since it is made of all metal, it would be hard to break it. Just another notch in the "Pro" column in our book! 
2 ZX HOMES Manual Ice Crusher, P215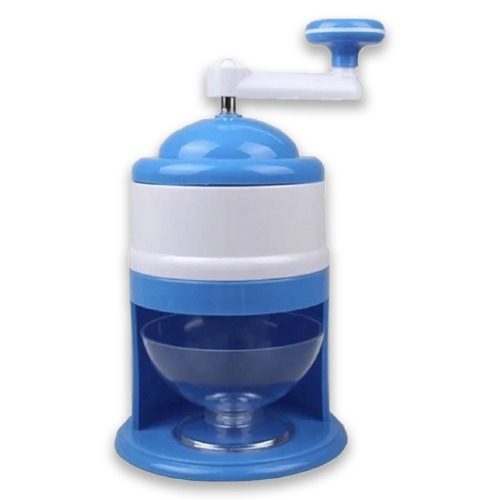 Despite what it is called, this is an ice shaver. It's another classic manual gadget but it's a little bit more clunky than the handheld version. It does come with an ice mold so you can easily create an ice block that fits perfectly into the machine. When inserted into the machine, the ice is firmly gripped when the top is secured properly. This makes it easy to turn the lever to create the shaved ice. Just place a bowl underneath the razor and you'll have a big bowl of shaved ice in no time! 
3 DIY Manual Summer Hand Crank Mini Ice Crusher, starting P389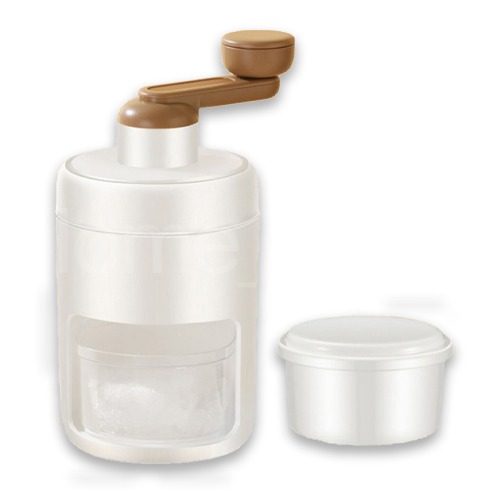 If you're all about the aesthetics, you might want to buy kitchen gadgets and appliances that appeal to your color palette. If you're Team White and entertain at home, you're going to want an ice shaver that fits your aesthetic, too. This hand-operated ice shaving machine is gorgeous enough to display and use on your counter while entertaining.
4 Electric Ice Crusher Machine, starting P890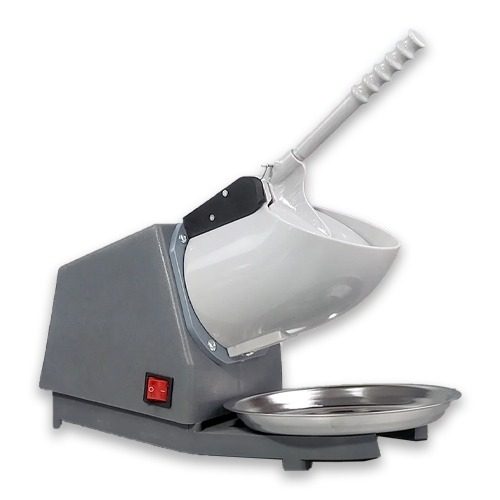 This electric ice-shaving machine is a dream when it comes to producing shaved ice in seconds! Since it's electric, all you have to do is feed it with ice, gently pushing closed the lid and lever that pushes the ice towards the rotating metal blades at the end. Some versions have all metal bodies and some may have a plastic body and handle but at the end of the day, this ice shaving machine does what it needs to do, and that's provide you with shaved ice that's perfect for halo-halo.
5 Kyowa Ice Shaver, P1,628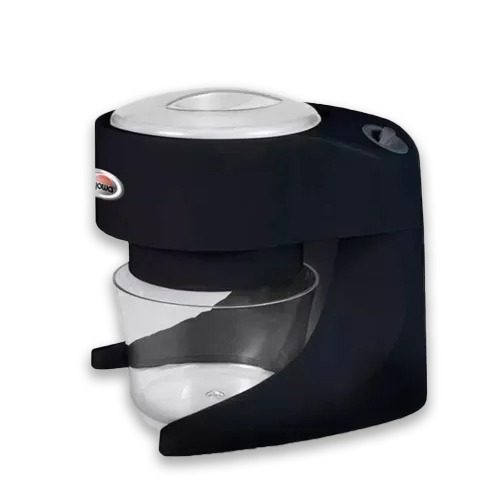 There are any number of branded ice shavers on the market. While this electric ice shaver has a 19 out of 20 5-star rating, the only complaint it has is that it "works but kinda slow". Despite this complaint, it has other things going for it. It's an electric ice shaver so it's as easy to operate as pushing a button, the electric stainless-steel blades are replaceable, it can hold as much as 1 liter of shaved ice, more than enough for a couple of glasses, and has a safety interlocking cover that makes it safe to use especially when not used properly.
Best of all, it comes with the "Kyowa" brand and a 1-year warranty since this is from a Lazada authorized store.
Links are updated regularly and as much as possible, but note that products can run out of stock, discounts can expire, and listed prices can change without prior notice.