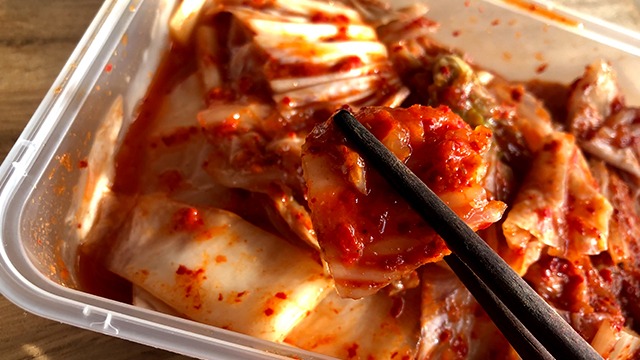 When you think of Korean food, two things are sure to pop in your mind: Korean Barbecue (because the craze is still going strong!) and of course, kimchi. It's a type of fermented side dish, or banchan as they call it, that goes on absolutely anything. If you're crazy for Korean food, then you're surely hunting for authentic kimchi and we know just the place you can get it!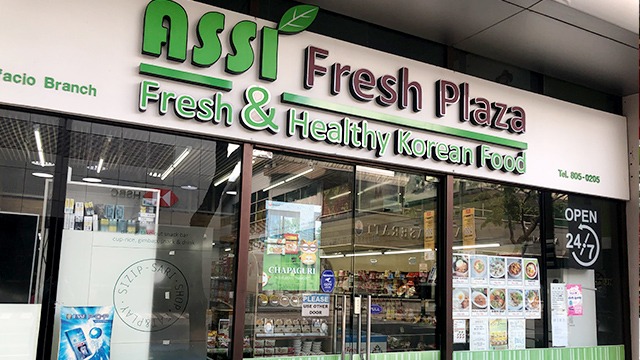 At ASSI Fresh plaza, you can find these discreet plastic containers of kimchi (P100/200g; P150/300g). Don't let its humble packaging fool you though, as it's packed with mighty flavor! Fermented for just the right amount of time, all the flavors of the vegetables and spices have beautifully married but without sacrificing the crunch and juiciness of the Napa cabbage. Every bite delivers a bold, sour, vegetable-sweet flavor that isn't afraid of spiciness!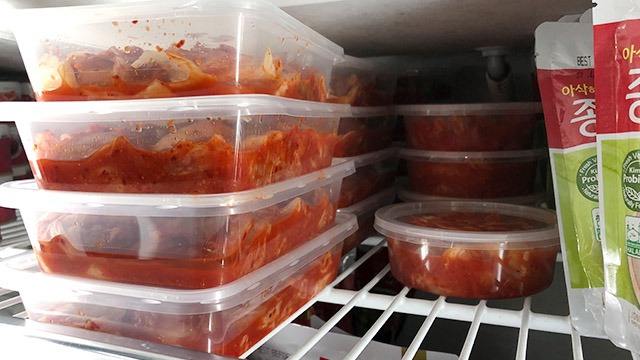 If you watch K-dramas, you probably can't count the number of times you've seen ahjummas making the stuff in big plastic containers Filipinos typically use for laundry. For Koreans, kimchi is usually homemade and something they get from their mothers or mothers-in-law in big plastic containers. Now, you can pretend to have your own Korean mom supplying you with authentic kimchi.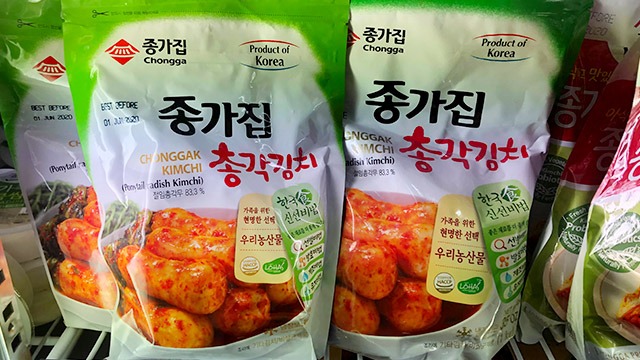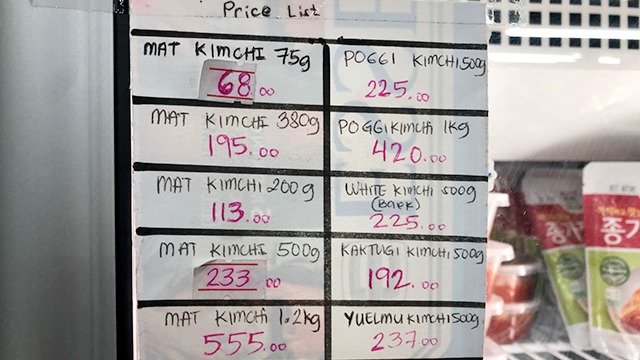 Obsessed with Kimchi? ASSI Fresh Plaza's fridge contains more than just one type of kimchi. There's spring onion kimchi, white kimchi, and even canned kimchi!
ADVERTISEMENT - CONTINUE READING BELOW
Recommended Videos
There are hundreds of kimchi variations as it's not just a delicious staple, but it was primarily developed as a practical way for Koreans to make sure they've got vegetables throughout winter. Old Korean homes have dedicated basements just for kimchi, and modern homes have kimchi fridges. In the Philippines, we don't have to go that far, we just have to know where the nearest Korean grocery store is to our house!
Ideas for ways to eat kimchi: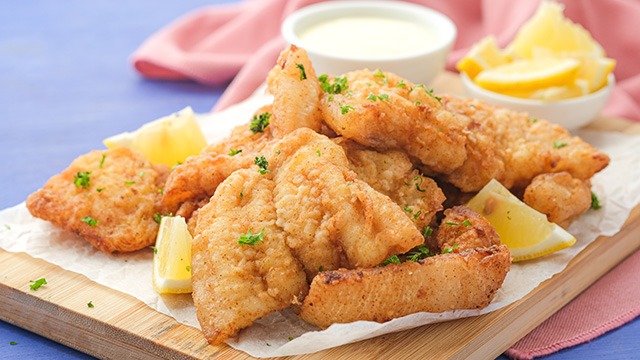 1 Treat kimchi like ensalada: it's best with fried food!
It's only natural that Filipinos have easily fallen in love with this piquant pickle. Our fondness for sour and spicy is also apparent in our cuisine after all. That's why you can use kimchi similar to how we use ensalada, chopped up, soured fresh veggies. Paired with fried fish, kimchi, in the same way ensalada does, cuts through the fattiness of fresh fish and brings the flavors to life.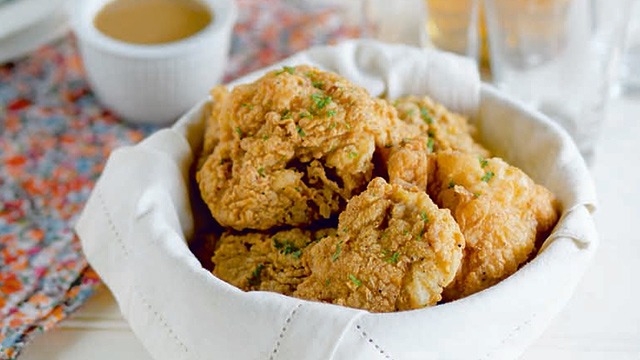 Buttermilk Fried Chicken with Gravy
Posted in:
Recipe
2 Dab a little mayo on your kimchi.
If you find that kimchi's flavor is overpowering for you, dab a little mayonnaise. This will take the spiciness down a notch and give it a more mellowed flavor.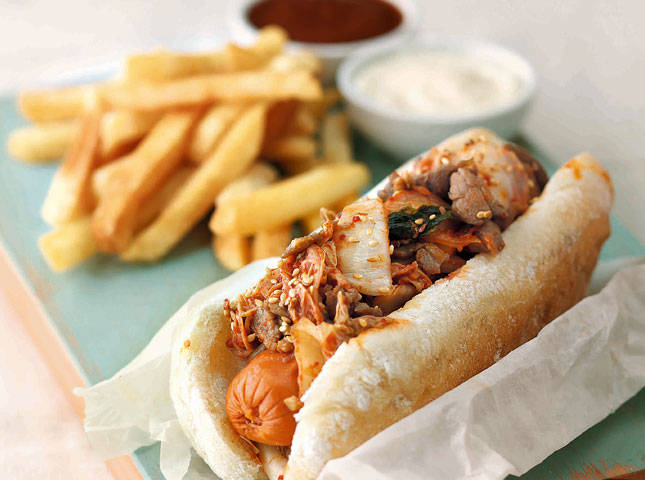 3 Use kimchi as pickle relish.
Using a sharp knife, chop it up into tiny pieces you can use for sandwiches or topped on deviled eggs. Pickle relish is great and all, but kimchi pickle relish? Amazing. It takes the whole dish to a whole new level.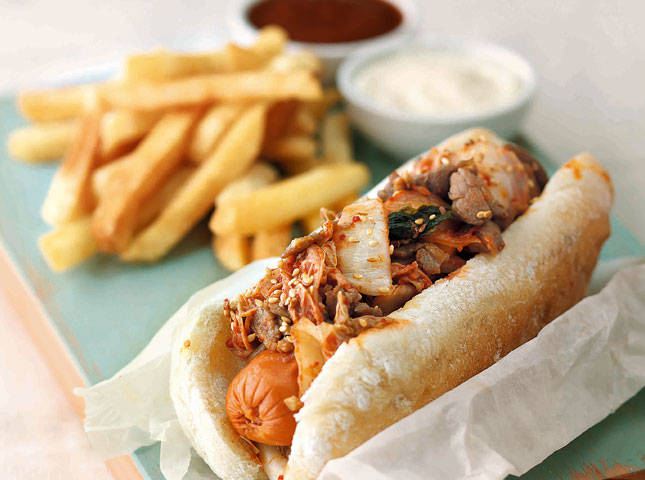 Korean Kimchi Dog
Posted in:
Recipe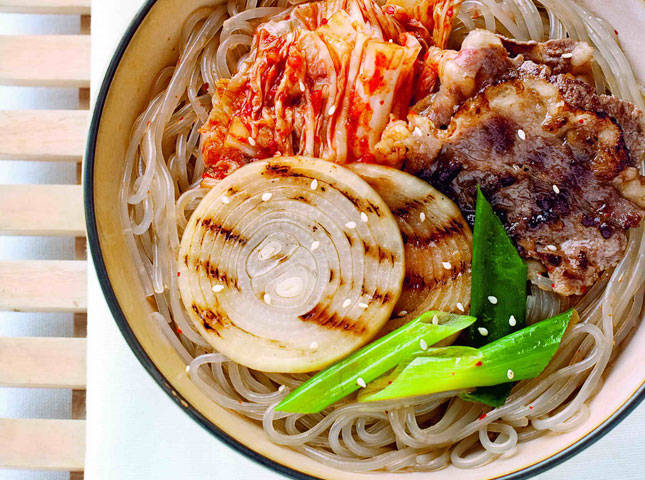 4 Make Kimchi ramen or stew.
Cook your ramen or make a stew with kimchi, fatty pork, and tofu. You can thank us later.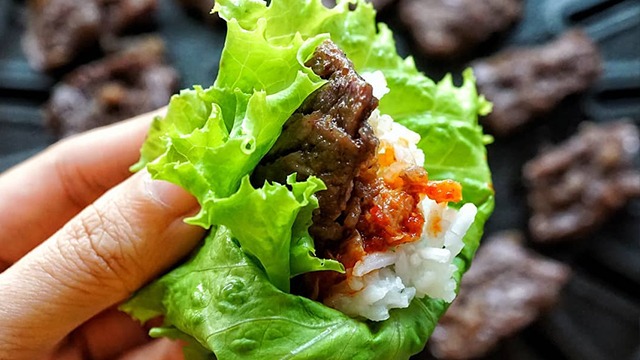 5 Make Korean barbecue lettuce wraps with kimchi.
Whether you're eating Korean barbecue at home or at the restaurant, making sure there's kimchi in your barbecue wraps is essential. Savory, grilled meat comes alive with tangy, juicy kimchi. Use the kimchi fresh for a contrasting coolness to freshly cooked, steaming hot meat. Or, you can also opt to grill your kimchi first, which gives its flavor unexpected depth.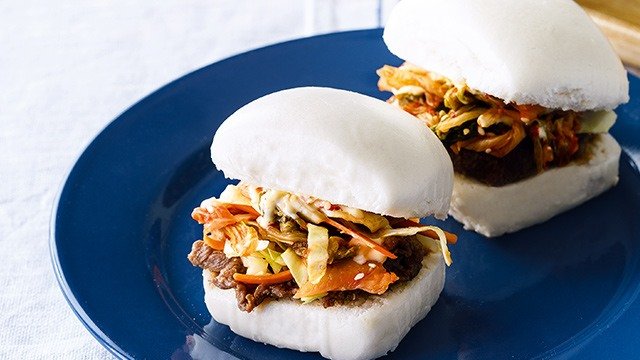 Beef Bulgogi Bao with Kimchi Slaw Recipe
Posted in:
Recipe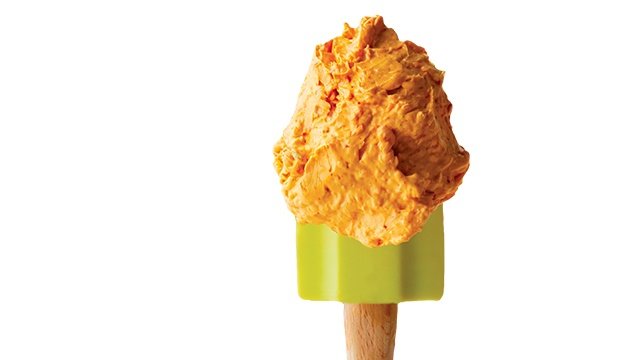 6 Mix your kimchi with butter.
What do you get when you combine two staples? Magic. Mellow, creamy butter becomes unbelievable good with spicy-sour kimchi!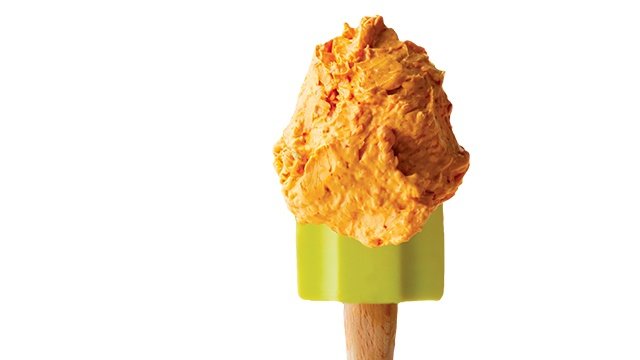 Spicy Kimchi Butter Recipe
Posted in:
Recipe
7 Mix kimchi with your omelet.
Add kimchi to your omelet for a more interesting breakfast dish. It makes such a big difference for being such an easy addition.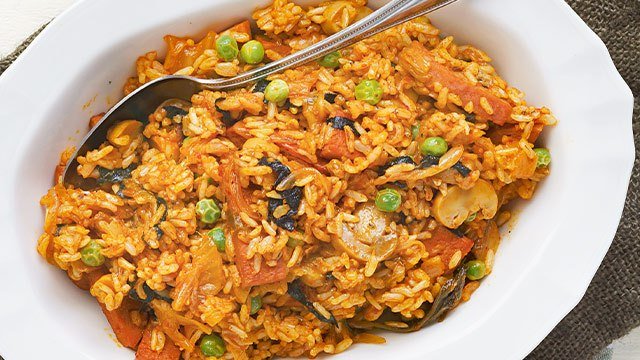 8 Make Kimchi bibimbap or Kimchi fried rice
Like most Asian countries, rice is also a staple for Koreans. A fun thing they do is mix up their leftovers into bibimbap, typically some sort of meat, veggies, sesame oil, rice, and of course, kimchi. You can apply heat and quickly turn it into fried rice, even!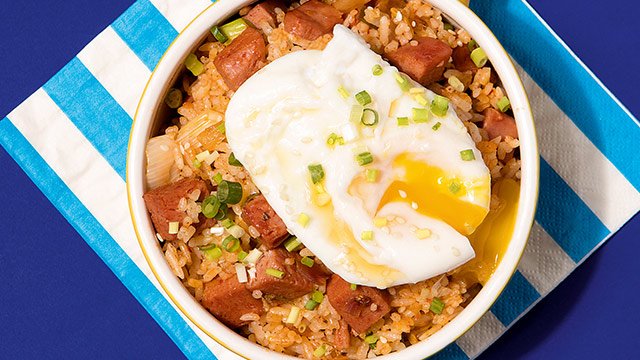 Spam and Kimchi Fried Rice Recipe
Posted in:
Recipe
We get it. Kimchi is awesome. Thank heavens we have access to Korean grocery stores, like ASSI Fresh Plaza, to fill our kimchi needs.
ASSI Fresh Plaza featured in this article is located at Ford Legend Tower, BGC, Taguig, and open 24/7 but there are several branches around the metro.