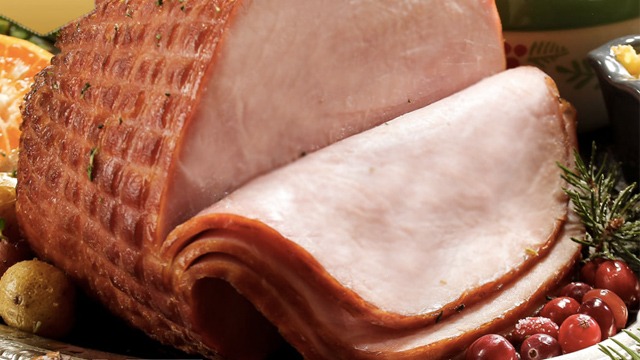 No Noche Buena is complete without Christmas Ham, but you don't have to blow your entire holiday budget on a great one. If you're still on the lookout for great holiday ham while sticking to a budget, this list is for you. We've found new local purveyors and old reliable go-to's that offer hefty holiday ham with the perfect sweet-salty, smoky flavor, and a lip-smacking glaze—all below P1,000.
Where to buy Noche Buena ham for less than P1,000:
Pastry Princess: Jamon de Bola with Pineapple Sauce
Price: P990/kilogram
Pastry Princess is best known for their flaky, hearty chicken pie and seafood pie, but they make a mean jamon de bola, too! Their version is tender, meaty, and has just the right balance of smokey and salty—all at an affordable price point. This ham also comes with a sweet pineapple glaze you can serve on the side or pour all over your ham while heating it up.
How to order: For orders, contact 0945-619-1165 through Viber or send a message to Pastry Princess on Instagram.
Cibo: Prosciutto di Natale
https://www.instagram.com/p/CWsiQmgrTmC/
Price: P849/kilogram
ADVERTISEMENT - CONTINUE READING BELOW
Recommended Videos
The crowd-favorite Italian restaurant has now come out with their own version of holiday ham! Cibo's Prosciutto di Natale boasts Italian-inspired flavors, and a bright orange glaze to cut through the smokiness and richness of this ham. And because it's from Cibo, you can trust that they use only the good stuff.
How to order: You can get Cibo's Prosciutto di Natale at select Robinsons Supermarket, The Marketplace, and Shopwise branches in Metro Manila.
Roma's Homemade Hams: Roma's Premium Rolled Ham
Price: P850/kilogram, P440/500 grams
Roma's Homemade Hams are pretty underrated in the ham category but they've actually been making ham since 1985! They pride themselves in curing their ham the natural way without any artificial preservatives and flavorings. Their bestseller is the Premium Rolled Ham, which is salty-sweet and boasts a layer of caramelized fat for extra scrumptiousness. And if you're not into pork, they have a Chicken Ham version, too!
How to order: To order, message Roma's Homemade Hams on Facebook.
The Plaza: Plaza Ham Slices (P500/250g)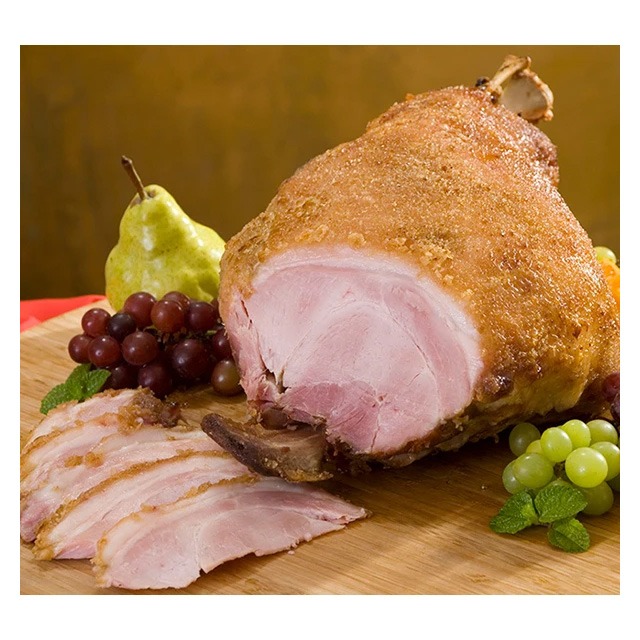 Price: P500/250 grams
When it comes to holiday ham, The Plaza Premium Baked Ham has become a go-to–and for good reason. For one, they have over 60 years of experience, with Chef Gosta Pettersson developing his Swedish-ham-inspired take on this Christmas classic in the 1960s. Since then, The Plaza has been consistently making cured, lightly wood-smoked ham that's the right blend of sweet and salty. While a whole bone-in ham from The Plaza can be pricey, you can still indulge in ham slices that go for P500 for 250 grams.
How to order: For orders, visit The Plaza Catering website or their branches at Petron Square Dasmariñas Village, Makati City, and Petron La Vista, Katipunan, Quezon City.
Gastronomo Delicatessen: Smoked Christmas Ham
Price: P900/1-2 kilograms
Gastronomo Delicatessen is the reliable online shop for all kinds of deli and breakfast meat so it's no surprise that they've come out with their own Christmas ham, too. Their version is an impressive Smoked Christmas Ham that's pure muscle meat, smoked in maple wood for a sweet-smokey flavor and served with a lip-smacking bourbon citrus sauce to really amp up the smokiness.
How to order: For orders, message Gastronomo Delicatessen on Facebook or Instagram.
Aguila Gourmet Meats: Christmas Ham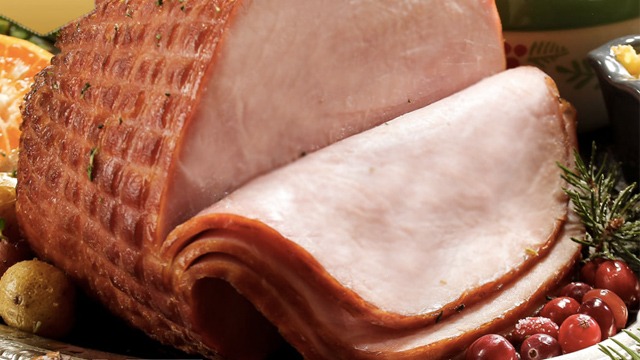 Price: P630/kilogram
Aguila Gourmet Meats is another trustworthy source of deli meats, so we're sure their Christmas Ham is worthy of a spot on your holiday table. Their version is tender, meaty, and is just the right balance of sweet and salty, thanks to a honey glaze. And with their affordable price point, this ham is definitely a steal!
How to order: For orders, visit Aguila's website.
*****