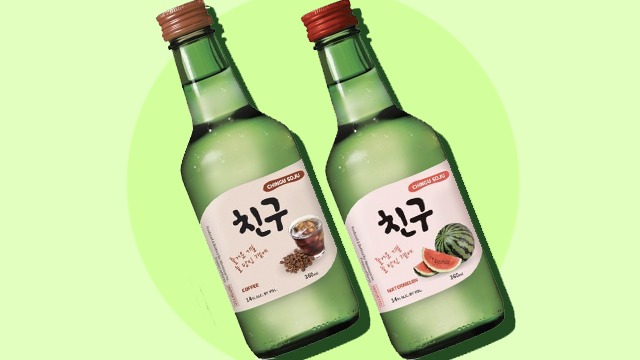 There's no denying how soju has became a staple in our supermarkets and convenience stores. What's commonly sold in the Philippines are peach, blueberry, green grapes, and strawberry-flavored soju, while there are also more unique soju flavors you can find overseas.
If you're the type of soju drinker who loves to try new flavors, S&R Membership Shopping now carries a brand called Chingu Soju that has the usual Green Grapes Soju, but also two unique soju flavors: Coffee Soju and Watermelon Soju. All three soju flavors come in a 360-ml bottle and have a 14% ABV (alcohol by volume).
According to Chingu Soju's official Facebook page, their soju is made from 100% apple spirits and is imported from Korea.
If you don't have an S&R Membership & Shopping membership card, Chingu Soju is also available on Shopee. Each bottle of soju is priced at P99.
***