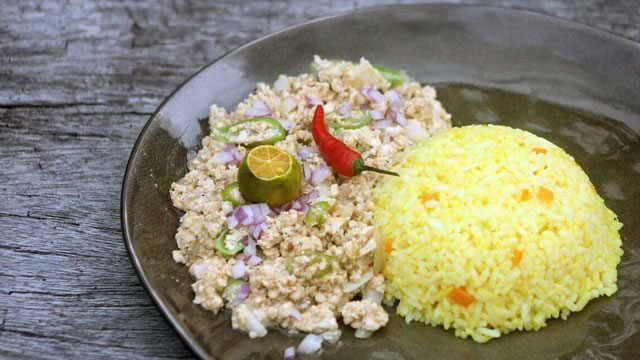 Baler used to be a rustic and remote town. Now, it has become a bustling surfing and tourist destination. Located in the province of Aurora and known as the birthplace of Philippine surfing, what used to be a small sleepy town is now one of the country's busiest surfing destinations. 
Heading there this summer? There's no better way to recharge after a surf session than to experience the local eats. Here are five of Baler's famous slurp spots for all kinds of food cravings: 
El Teodoro Canteen: Find Baler's best tapsilog here! 


After the five-hour travel from Manila to Baler, you definitely need to have a hearty breakfast before continuing with your adventure-filled itinerary. Eat where the locals eat so make yourself at home and dine at El Teodoro. The canteen serves the proverbial Filipino morning fix silog and delicious home-cooked meals for lunch.
Starting with just a small halo-halo and siomai stand, El Teodoro owner and Baler local Joanne Cruz, better known as Ate Jo, decided to expand and change their menu to accommodate the growing number of local and tourist patrons. The place has become really popular that you have to come early so you wouldn't have to wait in line while enviously staring at other people enjoying their food.
For breakfast, they have tosilog, longsilog, bangsilog, spamsilog and Baler's famous tapsilog (shredded beef tapa). Their lunch menu varies daily but the local favorites are pork sinigang, adobong pusit, fried yellow fin tuna, dinuguan, and pinakbet.
El Teodoro is located at Buton St., Brgy. Sabang, Baler.
Kusina Luntian
After a fun surf session or town tour, have your lunch or dinner at one of Baler's hidden but not-so-secret spot. Kusina Luntian is a quaint and simple place that lets you experience Filipino fine dining — eating on leaves with bare hands. Who says you can only perform your hang ten maneuver on a surfboard?
ADVERTISEMENT - CONTINUE READING BELOW
Recommended Videos
Leave your slippers or shoes outside the nipa hut and let surfer and Kusina Luntian owner Biboy Cruz and his crew prepare your freshly grilled food while you excitingly sit and wait barefooted on the bamboo floor.
Try their best-selling liempo, adobong manok, daing na bangus, daing na pusit and beef tapa. All are served with tomatoes, salted eggs, Baler's famous pako (fern) salad and a big portion of rice. Their ice-cold calamansi juice and fresh coconut juice go well with their simple but sumptuous meals.
Kusina Luntian is located near Duongan River at Alley 1, Brgy. Sabang, Baler.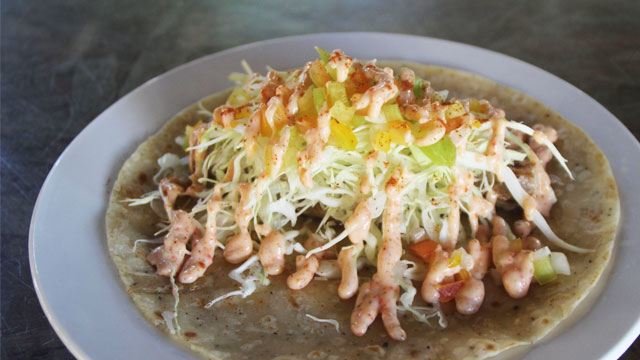 The Good Food

Ay, caramba! The Good Food has been serving Mexican-Filipino food in Baler since 2013. They do not use extenders, MSG and preservatives and that makes their good food even better.
If you feel like donning a sombrero, try their chicken burrito, fish tacos and cheese quesadillas. Local eats are also on the menu: sample their blue marlin, kinilaw na mahi mahi and sinuglaw. 
The Good Food is located in front of Elaine MM Lodge at Buton St., Brgy. Sabang, Baler.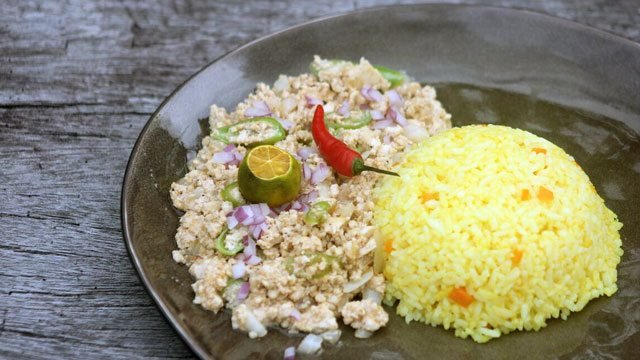 Charlie Does Cafe
If you are a vegan, a vegetarian, or just want to skip the meat, drop by Charlie Does Cafe and feed your soul.
The fish tacos are hihgly-recommended as much as the mushroom tapa, tofu sisig and tofu barbecue. For dessert, they have coconut scones, banana pie and ice cream, all of which are homemade. They also serve hot and iced coffee which uses local beans. 
You can also spend your afternoon at Charlie Does by chugging a bottle of Baler Brew, their home-brewed honey wheat ale, or by practicing your sun salutations inside the yoga studio upstairs.
Charlie Does Cafe is located in front of Costa Pacifica at Buton St., Brgy. Sabang, Baler.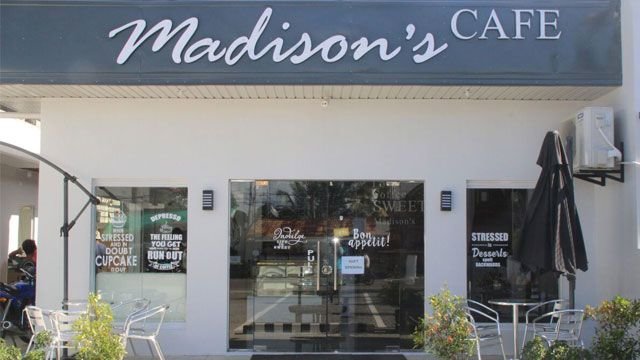 Madison's Cafe

Bonjour de Baler! It may not be near the beach but Madison's Cafe has been making big waves since they opened in 2015. Their satisfying yet inexpensive pastries and pasta dishes will make you forget that you are 200 kilometers away from Manila (or 6,000 miles away from Paris). Literally a labor of love, Madison's Cafe was put up by Wilson Paulino, who used to work as a bakery consultant in Manila, so he can spend more time with his wife and daughter who are based in Baler.
Go for their blueberry and calamansi cheesecakes, banoffee and brownie a la mode. Their popular pasta dishes include the tuyo pesto and spicy meatballs spaghetti. Pair your food with their brewed coffee, frappes, calamansi juice, or moringa iced tea. They also serve salads and panini sandwiches. 
Madison's Cafe is located in front of Pacific Gym at Quezon Highway, Brgy. Suklayin, Baler.