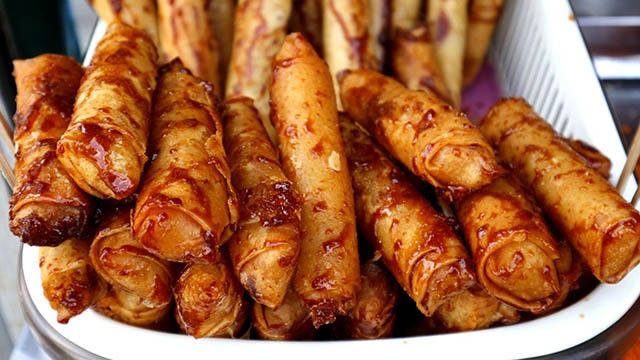 Turon sold along the streets can cost as low as P10, and sometimes even cheaper. While it may or may not come as a shock to you, especially if you haven't seen the now-viral photo of the Amanpulo menu circulating online, the resort sells this humble Filipino street food for a whopping price tag of P750. The private resort's Amanpulo Clubhouse lunch menu describes their Banana Turon as a "crispy banana spring roll" that's served with ube ice cream.
While we can't all afford to stay and dine at Amanpulo, there are several places that serve turon, from simple to innovative takes, all at a fraction of a cost.
Here's where you buy turon for less than P750:
Crisostomo
Crisostomo restaurant's Campeon Turon (P180 on GrabFood) includes three pieces of fried saba in lumpia wrapper. What makes this special is that this turon has a dip, your choice of chocolate or coco jam.
Click here for the list of Crisostomo branches. You can also have it delivered via GrabFood and foodpanda.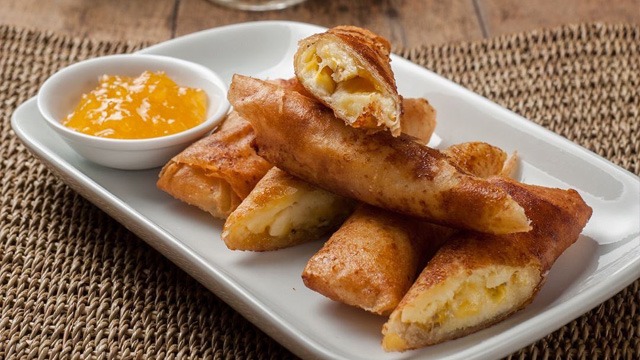 Ineng's Special Barbecue
A turon is classically just a ripe saba banana, brown sugar, and a lumpia wrapper rolled together and fried until crisp on the outside and tender and piping hot on the inside. The heat melts that sugar into a caramel so you get shattering shards of sugar when you take a bite. This is commonly leveled up with langka and that's exactly what Ineng's did with their version. 
You can place your order for Ineng's via Grabfood.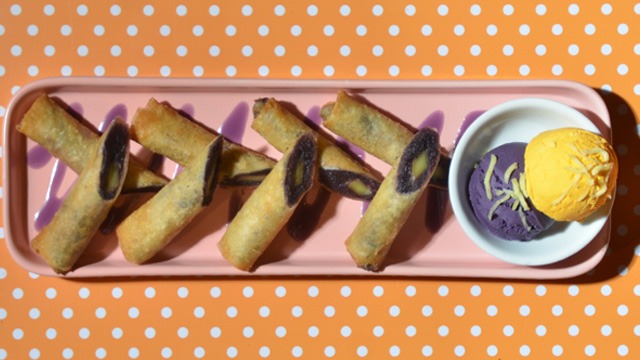 Max's Restaurant
Just in case you missed it, Max's Restaurant recently launched an Ube Cheese Turon (P148). Their creative take on the merienda staple wraps ube and cheese in spring roll wrappers, then fried until crispy. It's best served with a scoop of ube and cheese ice cream, but for this, you'll need to upgrade to the Ube Cheese Turon ala Mode (P194).
Click here to find the Max's Restaurant closest to you. These are also available for delivery via Max's delivery website, GrabFood, and foodpanda.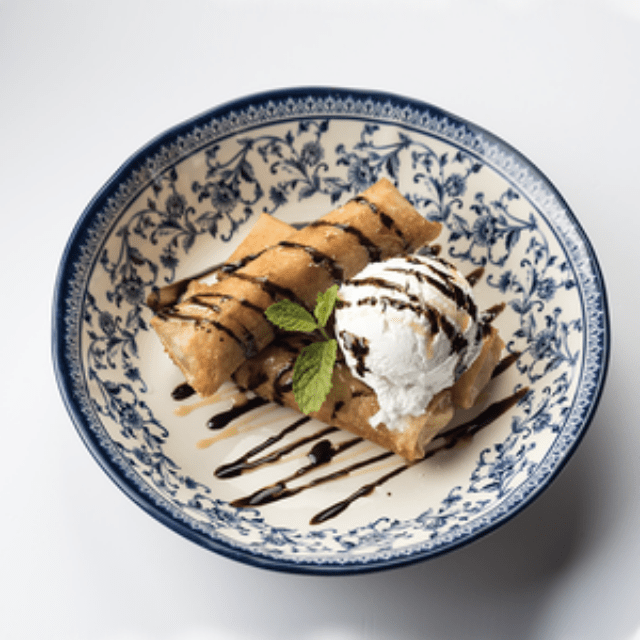 Merienda by Pan de Manila
Did you know Pan de Manila has a restaurant called Merienda? In this restaurant, you can find different Filipino comfort food you can enjoy not just for merienda, but for breakfast, lunch, and dinner too as they serve different kinds of rice meals and pasta bowls.
It only makes sense that Merienda serves a Filipino merienda staple such as turon. Merienda by Pan de Manila's Golden Turon Ala Mode (P200 on GrabFood) has three pieces of crisp turon with ice cream and a drizzle of chocolate syrup.
Click here for the branches of Merienda by Pan de Manila. You can have it delivered via GrabFood.
ADVERTISEMENT - CONTINUE READING BELOW
Recommended Videos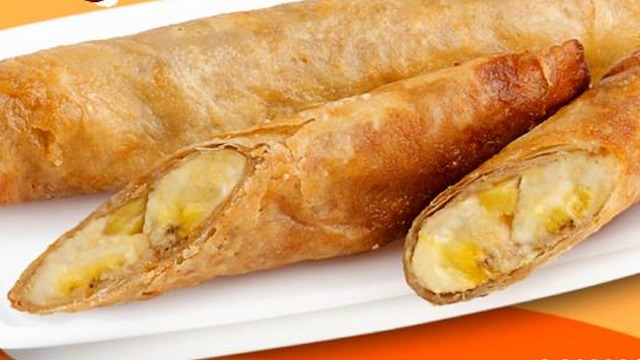 Ministop
Convenience stores are exactly that: convenient. So, when you have a craving that needs to be satisfied ASAP especially if it's late at night, you know you're going to turn to Ministop for your turon craving. At only P20, this is one place where your budget is definitely worth every bite! 
Order from Ministop via Grabfood or drop by the nearest store near you.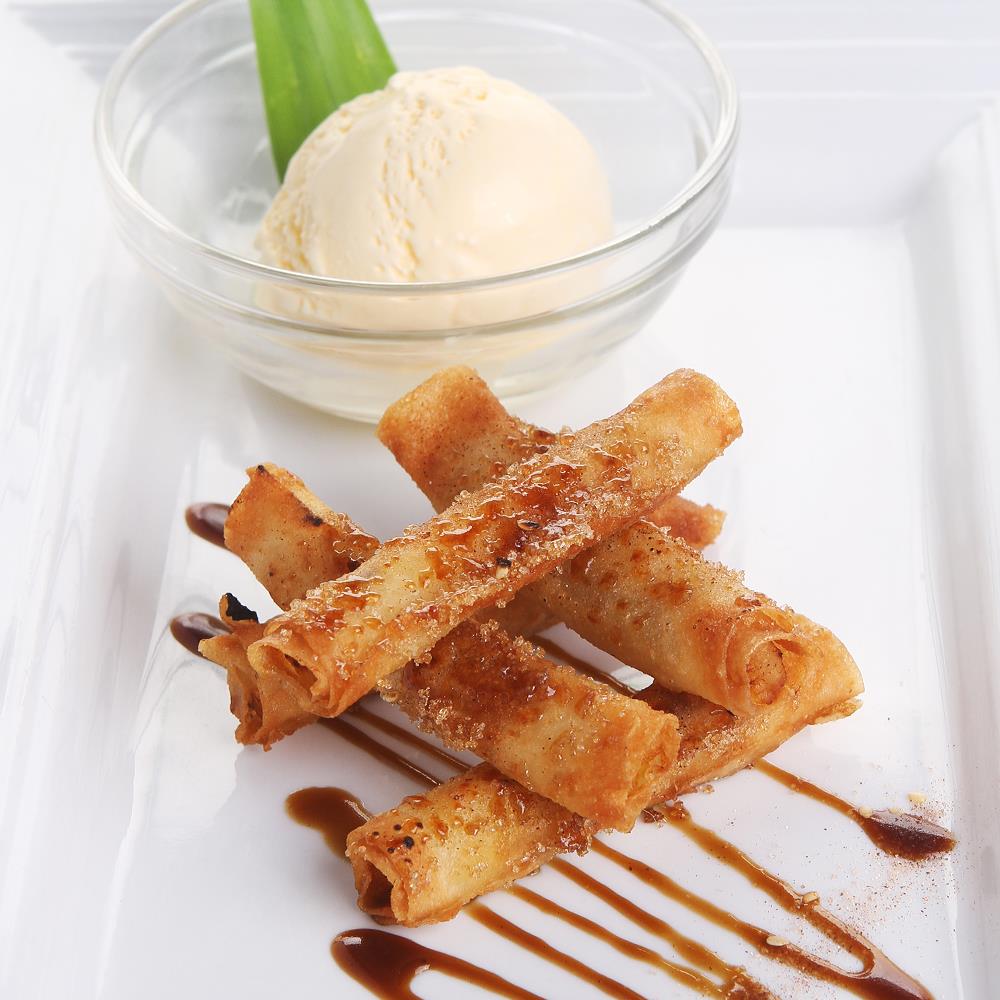 Romulo Cafe
Romulo Cafe, a restaurant known for its old-fashioned Filipino comfort food, has Turon with Mantecado Ice Cream (P150) which is your usual, familiar turon but served with delicious mantecado ice cream. If you're willing to try something different, go for the cafe's Sticky Ube Turon (P178) which are spring rolls filled with ube and sticky rice.
Click here for the list of Romulo Cafe branches. The cafe's turon is also available for delivery via GrabFood.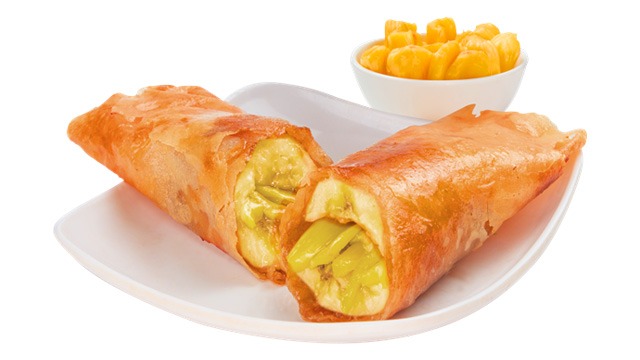 SM Markets
One turon that has won the heart of the Filipinos can be found at the kiosks of SM Supermarket. Their classic turon (P20) is sweetened with the help of the added langka (jackfruit), but you can also explore their other flavors like the ube and the newly-launched ChocNut.
Click here for the directory of SM Supermalls.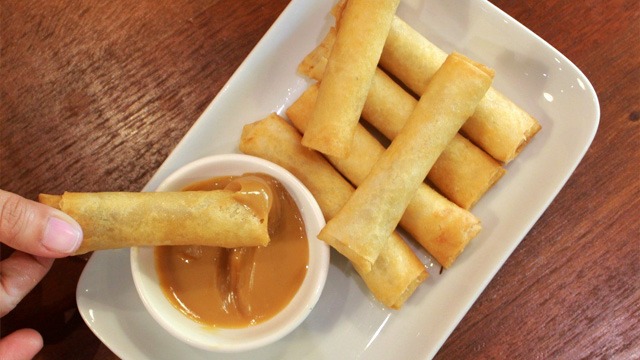 Zubuchon
If you want something extra with your turon, you should check out the creamy dip that is served with every order of Zubuchon's turon. Dulce de leche is not just caramel, no; it's more than that since it's made by caramelizing sweetened condensed milk into a thickened spread that is addictive. Dunk pieces of the mini turon into this for a merienda that's extra sweet and delicious! 
Place your order via Zubuchon's official website.
*****