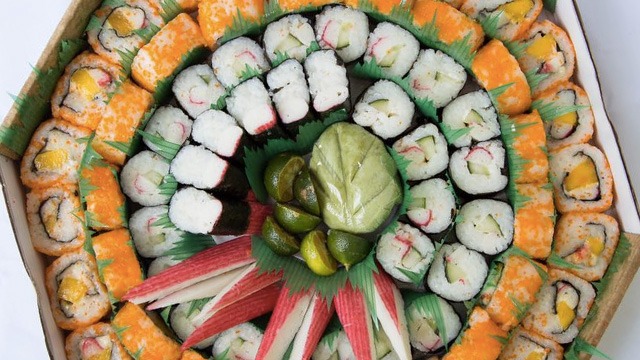 When was the last time that you had sushi? Do you find yourself craving sushi out of the blue? The next time you and your friends or family are craving sushi at home, let our GrabFood and Foodpanda directory for sushi platters guide you:
Genki Sushi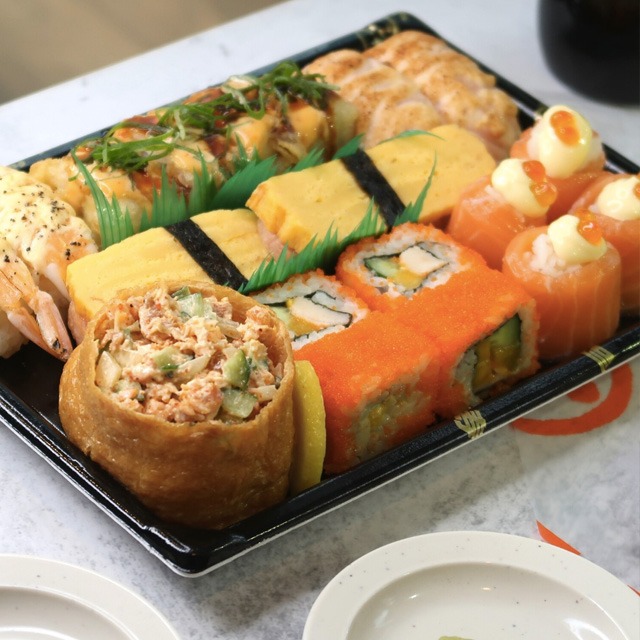 Missing the conveyer belt of Genki Sushi? While you can't have the conveyer belt delivered to your doorstep, you can at least order Genki Sushi sushi platters and enjoy it in the comforts of your own home!
A few of the sushi sets included in the menu are the Philippine All Star Set (P750) that includes 19 assorted pieces of Makimono and Nigiri; the All Star Set (P1,850) includes 28 assorted pieces of Nigiri, Gunkan, Makimono, and Sashimi; and the Genki Supreme Sushi Set (P2,900) that has 69 assorted pieces of Nigiri, Gunkan, and Makimono.
How to order: Genki Sushi is available on GrabFood.
Gryn Wasabi Sushi Bar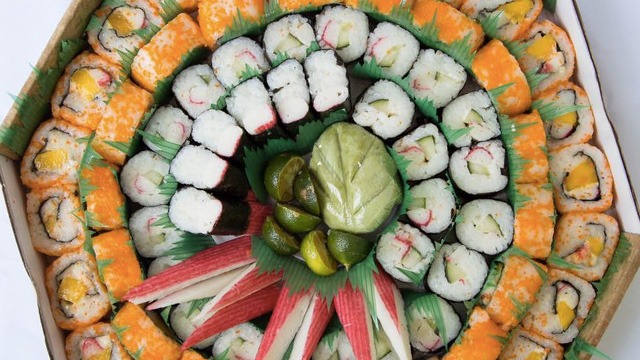 Gryn Wasabi Sushi Bar is one of the most affordable options you can find when it comes to bilaos of sushi. Their most popular item is Mix Sushi with Sashimi (P900/Large) which has 75 assorted pieces of sushi and sashimi in one container. They also have this in smaller sizes with 50-piece (Medium, P650) and 35-piece platters (Small; P450). 
How to order: Gryn Sushi is available on Foodpanda.
Maru Maru Tei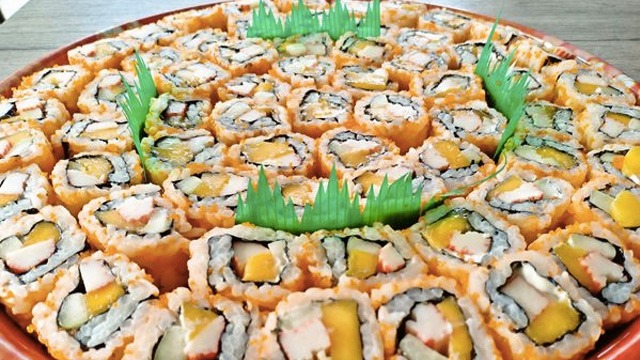 Are you a fan of California Maki? If you can't get enough of this type of sushi, you should order Maru Maru Tei's All California Maki Party Set (P1,440). This includes a whopping 64 pieces of California Maki that they serve with wasabi and soy sauce on the side.
ADVERTISEMENT - CONTINUE READING BELOW
Recommended Videos
Maru Maru Tei also has Mix Sushi Sets (price starts at P1,110) that combines different kinds of sushi and nigiri in one platter. 
How to order: Maru Maru Tei's sushi platters are available via GrabFood and Foodpanda. 
Nikkei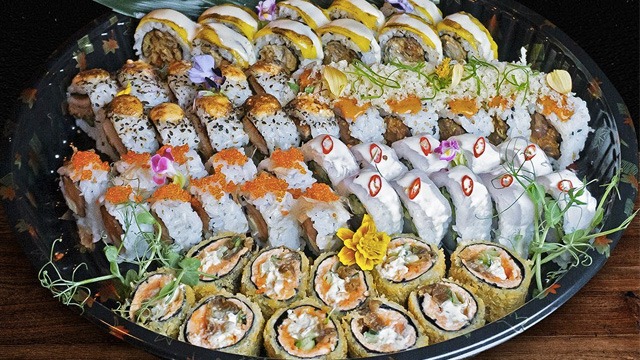 Nikkei is a restaurant that offers Peruvian-Japanese cuisine. It's a given that you can find your classics and your not-so-classics sushi rolls here so if you want to give it a try, go for their Sushi Rolls Platter (P4,200, good for 4-5 people). This platter includes 10 pieces each of the restaurant's Ebi Furai, Aburi Roll, Panko, Ceviche Roll, Miso Salmon Roll, and Tuna Mango Roll.
How to order: Nikkei is available via GrabFood and Foodpanda.
Sushi Nori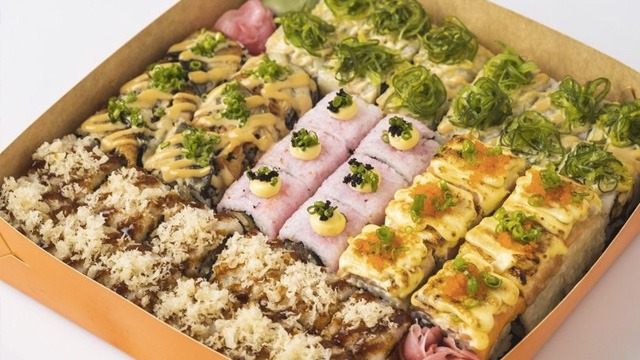 Sushi Nori has sushi party platters with a starting price of P1,499. The most affordable is the Basic Party Platter (P1,499) which includes 18 pieces of California Roll, 12 pieces of BNY Rolls, three pieces of Tamago Nigiri, and three pieces of Kani Nigiri.
The most expensive is the Premium Party Platter (P2,299). This platter includes 12 pieces of Guardian Roll, 12 pieces of Sushi Dreams Roll, six pieces of OMG Rolls, six pieces of Cloud 9, and six pieces of Fireball Roll.
You get the option to include add-ons to your order like the Aburi Sauce (P50), Kikkoman (P15), Togarashi (P15), Japanese Mayonnaise (P30), Spicy Mayo (P30), Teriyake Mayo (P30), Miso Soup (P89), and Edamame (P149).
How to order: Sushi Nori's Party Platters are available via GrabFood.
Tokyo Tokyo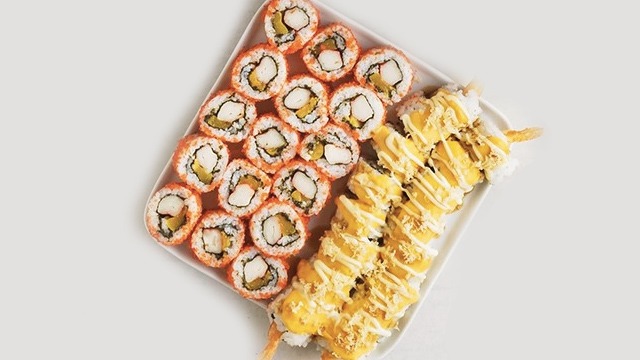 Looking for a more affordable option? Tokyo Tokyo has a Mixed Maki Ultimate Tray (P550) which includes 16 pieces of their California Maki and 16 pieces of their Tempura Dragon Maki.
How to order: Tokyo Tokyo is available on GrabFood and Foodpanda.
*****