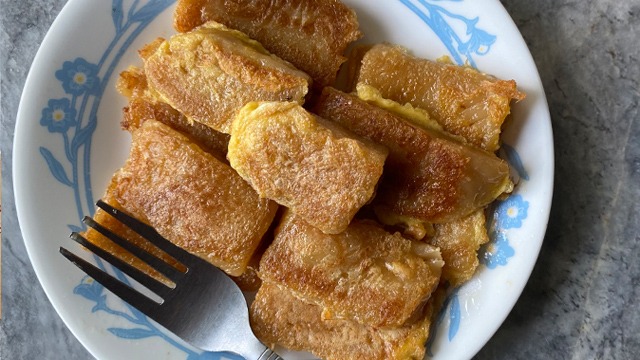 Just in case you didn't know: Chinese New Year falls on February 1 this year—which is just a few days away! During this festival, tikoy is always present as this is believed to attract prosperity and good luck—and this glutinous rice cake's sticky consistency symbolizes a strong familial bond.
If you want a box of tikoy for the upcoming Chinese New Year or buy one for your friends and relatives, here are places that can deliver to your doorstep:
Eng Bee Tin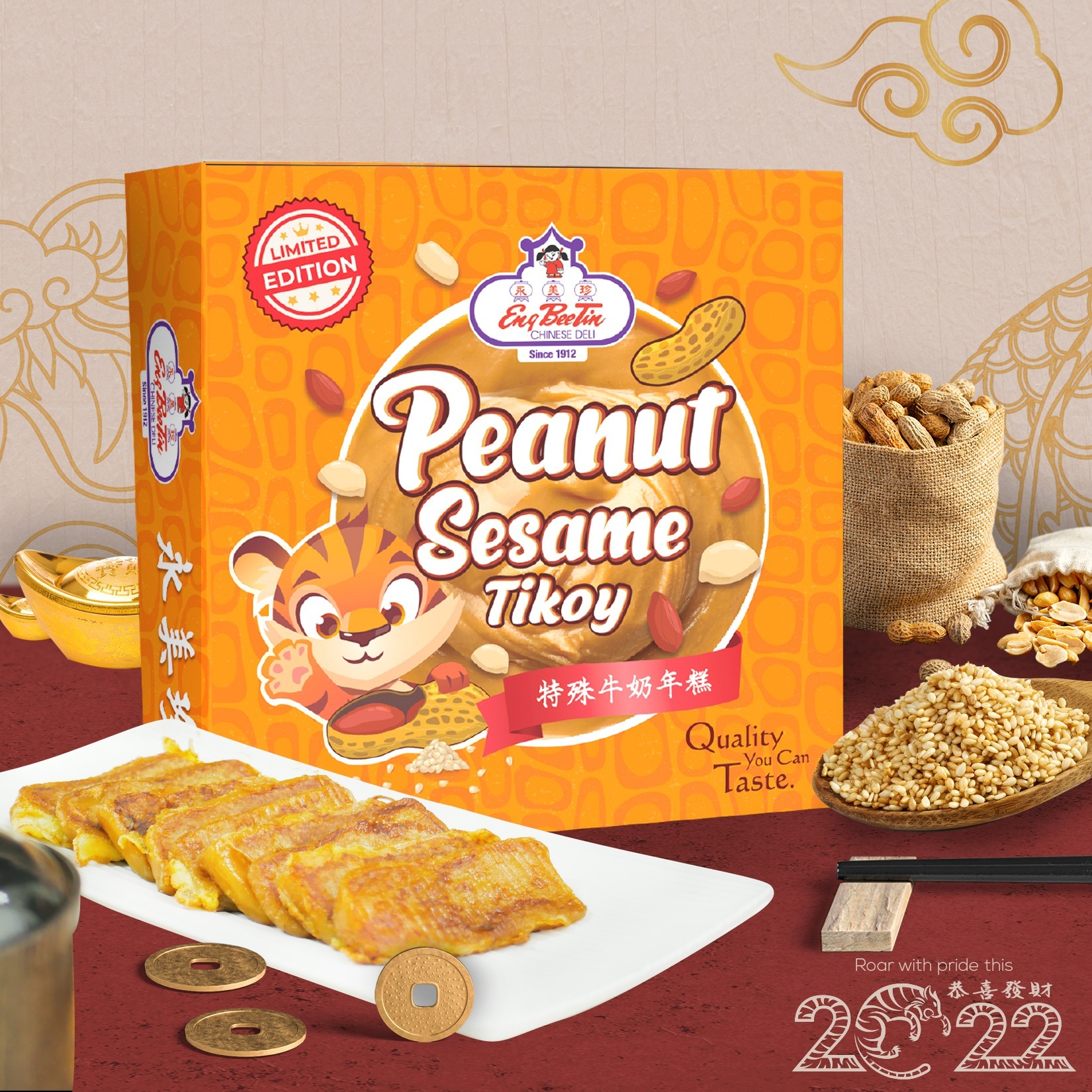 The Chinese deli shop has long been known for its Chinese delicacies like tikoy. This Year of the Tiger, they launched a new flavor called Peanut Sesame Tikoy that has ground roast peanuts and sesame that makes the regular tikoy become deliciously nutty.
How to order: Eng Bee Tin's selection of tikoy is available via Ube Delivery.
Ho-Land Hopia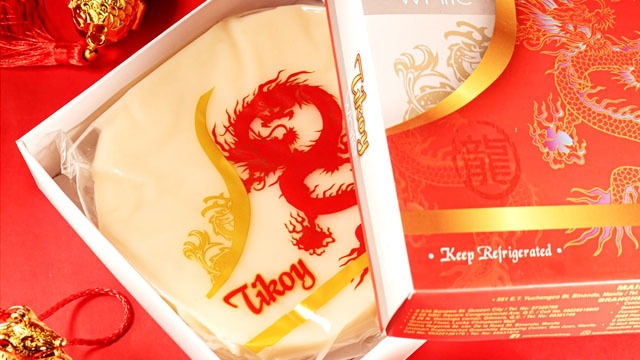 Ho-Land is another famous brand that's known to offer different Chinese delicacies, including tikoy in different flavors. They have this in White (plain), Pandan, Brown (chocolate), and Ube. These are on the more affordable side as the regular box only costs P160 and the bigger version (weighing 1.5 kilograms) only costs P220. 
How to order: Ho-Land Hopia items are available via their online website.
Polland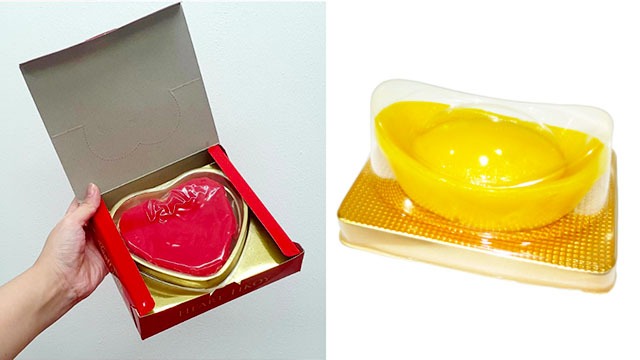 Polland, not to be confused with Ho-land Hopia, also has different flavors of tikoy: White (plain), Ube, and Brown (chocolate), and they even have fruity flavors like Strawberry and Pineapple if you're feeling adventurous. These tikoy flavors only cost P125 for a small box and P200 for a medium box.
They also have a Heart-Shaped Tikoy (P100) you can give someone you love, plus Polland also has a Gold Bar-Shaped (or ingot) Tikoy (P125) if you want to attract more money this year. Who wouldn't want that—or both?
How to order: Polland is available on Shopee.
China Blue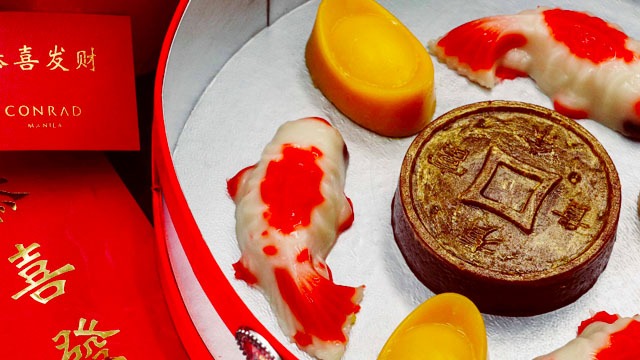 Conrad Manila has a Chinese restaurant called China Blue by Jereme Leung and of course, they have Nian Gao (tikoy) on the menu for Chinese New Year. Their koi-fished tikoy comes in four mouthwatering flavors: Traditional Brown Sugar, Tropical Coconut, Red Bean, and Sweet Lemon.
ADVERTISEMENT - CONTINUE READING BELOW
Recommended Videos
Bonus: China Blue also has other traditional Chinese dishes you can order for Chinese New Year like the Yee Sang, Suckling Pig, and Dim Sum platter. Just order everything you need from one shop so it's less stressful!
How to order: Conrad Manila's China Blue's Nian Gao costs P1,888. You can buy this via Conrad Manila's website.
Summer Palace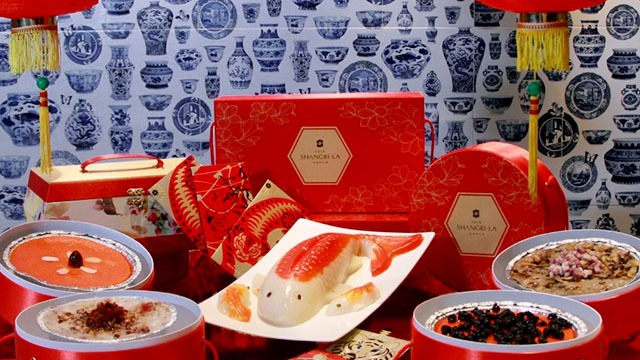 Edsa Shangri-La's Summer Palace has different types of tikoy they are offering through their Chinese New Year 2022 Collection. This includes the Ninko Fish-Shaped Nian Gao (P1,788), Round Nian Gao with Dried Berries (P1,388),  Round Nian Gao (P1,388), and the Gold Bar Biab Gao (P1,118). They also have other festive cakes you can order for Chinese New Year like the Radish Cake (P1,588) and the Taro Cake (P1,588).
How to order: You can buy tikoy from Edsa Shangri-La's Summer Palace via their online shop.
*****