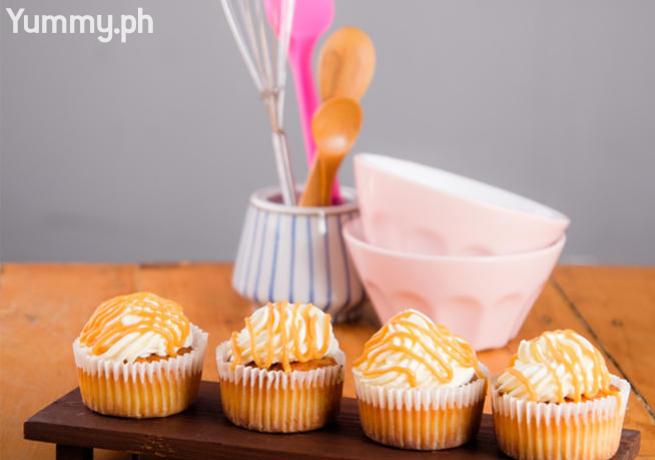 They say there's always room for dessert, and with the wide variety of sweet treats available for delivery in Manila right now, we're sure you're always looking for new pastries and sugary concoctions to have after a good meal. Let's talk about one particular cake that needs your attention: Tres leches! This cake is of Latin American origin, and has been around probably since the mid-1900s. When translated from Spanish, its name means "three milks," which tells what you can expect from every bite: Moist, milky goodness.
Tres leches is a butter or sponge cake that is soaked in three types of milk: Condensed milk, evaporated milk, and heavy cream. Its topped with a light, airy frosting usually made with whipped cream. Trust us when we say that the tres leches cake is definitely worth the calories!
Try tres leches cake for yourself by ordering from any of these bakeshops, each with their own unique take on the classic dessert: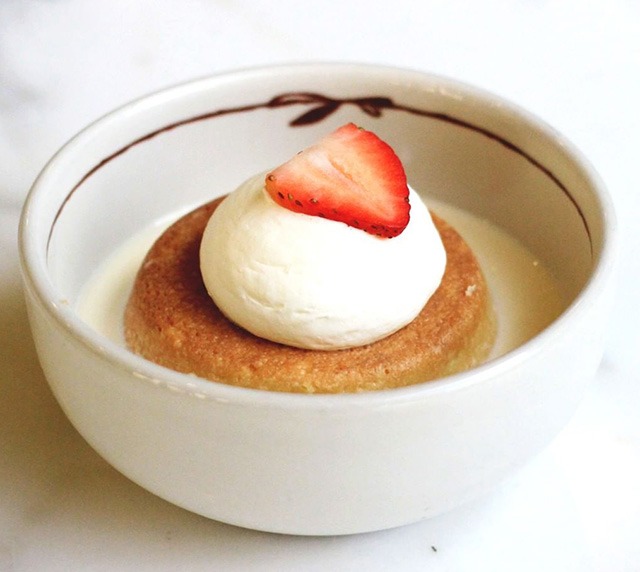 M Bakery
If all you want is a single serving of tres leches to have with your morning coffee or after a greasy lunch, M Bakery's take on the dessert (P255) is perfect for one. It's topped with fresh fruit for extra flavor. Think of it like having strawberries with cream; it's a classic combo!
How to order: Call or text (0917) 633-1718 or (0918) 641-7990 with your name, order, and date and time of pick up (Tuesdays, Wednesdays, Saturdays, and Sundays from 9 a.m. to 5 p.m. only). You can book a courier to deliver your order or pick it up yourself at the confirmed schedule.
TOP STORIES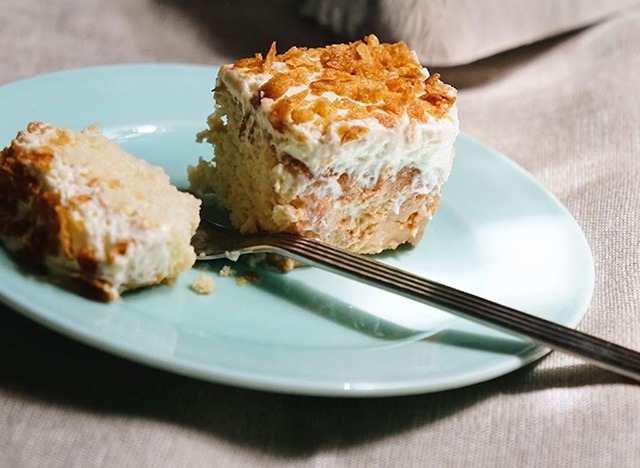 Milkrun
Atop the milk-soaked sponged cake of Milkrun's cereal milk tres leches (P480) is a generous heap of crushed cereal to add crunch to the fluffy dessert. And what's a better combo than milk and cereal? You can also opt to have your cake topped with cinnamon instead (P420) if you prefer.
How to order: Leave a message on Milkrun's Instagram page.
ADVERTISEMENT - CONTINUE READING BELOW
Recommended Videos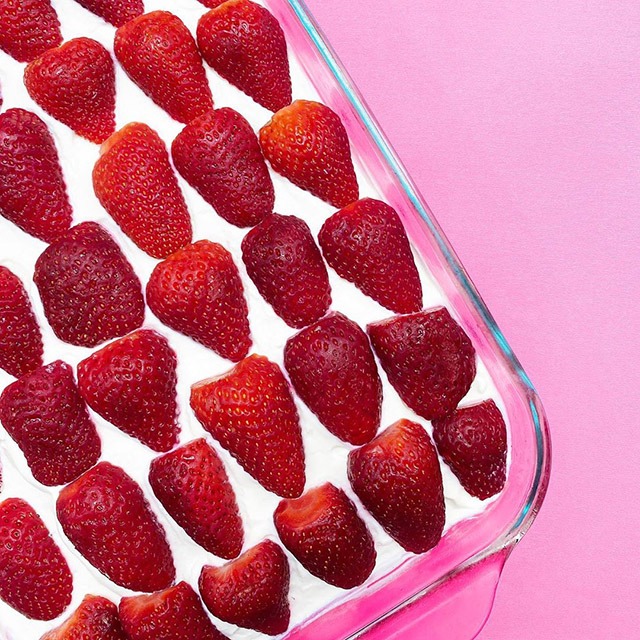 Sugar Gabbie
Sugar Gabbie's IG-worthy tres leches cake (P1,100/8 x 8″; P2,000/10 x 12″) is made with not just three, but four types of milks, all infused in vanilla bean. The cake is left to soak overnight, resulting in a flavorful, ultra-milky pastry that's bursting with vanilla flavor. It's topped with double cream and fresh strawberries.
How to order: Leave a message on Sugar Gabbie's Instagram page.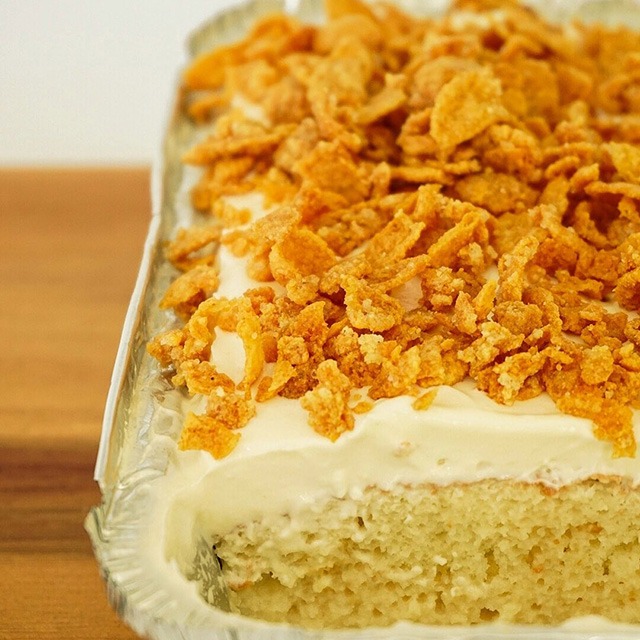 Bakeys
You can choose to have Bakeys' tres leches plain (P420), topped with cereal (P470), or with strawberries (P500). They also have other sweet treats like chocolate chip cookies and oatmeal cookies if you want to stock your fridge with as many desserts as possible.
How to order: Leave a message on Bakeys' Instagram page.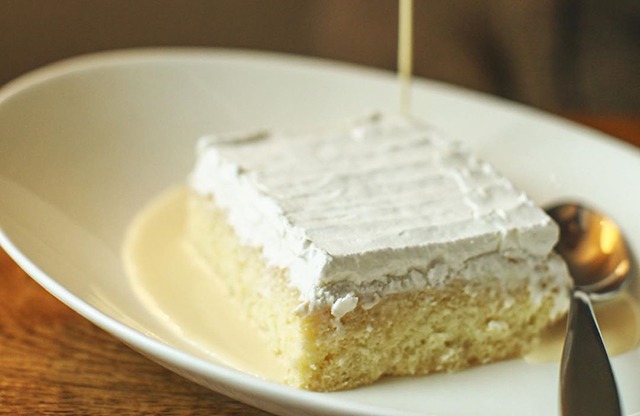 Kitchen No. 7
Kitchen No. 7's tres leches (P420/small; P750/medium; P1,800/large) is drizzled with dulce de leche for extra flavor and sweetness. Plus, each order comes with extra milk sauce, so you can make your cake even more moist!
How to order: Leave a message on Kitchen No. 7's Instagram page.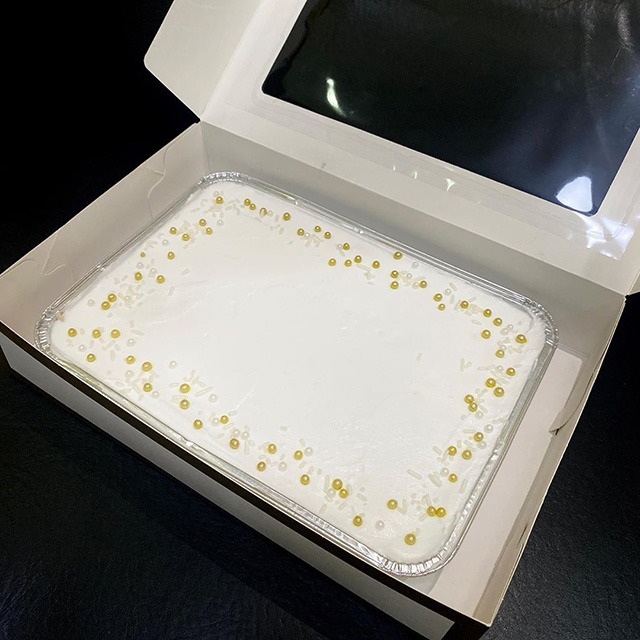 Bambina Whips
This tres leches cake from Bambina Whips is made extra pretty with pearl-like sugar decorations on top of the cream. You can get a 6 x 9″ cake for your entire household for just P220 or get a larger size for P620. They also have tiramisu tres leches (P850) and pineapple tres leches (P700).
How to order: Text (0917) 628-1499 or send an e-mail to [email protected]
***
Thinking about what to cook next? Join our Facebook group, Yummy Pinoy Cooking Club, to get more recipe ideas, share your own dishes, and find out what the rest of the community are making and eating!
Got your own version of the classic dishes? Pa-share naman! Get your recipe published on Yummy.ph by submitting your recipe here!