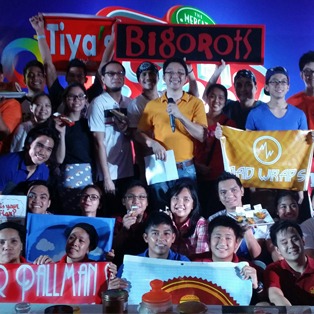 .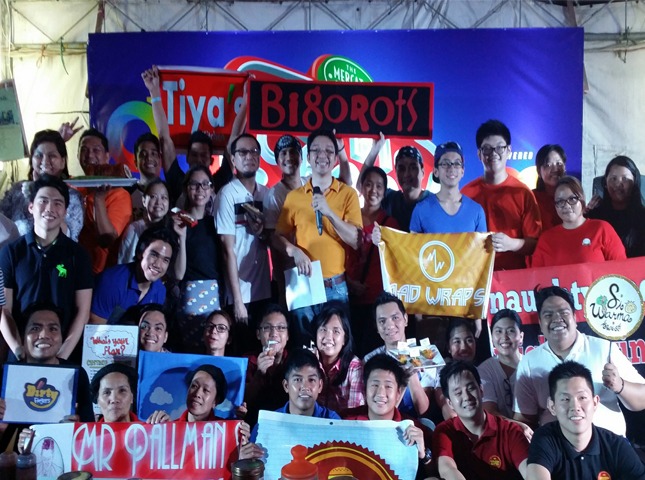 Aspiring food entrepreneurs gathered Friday, November 7 at the Midnight Mercato market to pit their culinary creations against each other. This challenge was the first step to winning the "Next Big Food Entrepreneur" contest, organized annually by Mercato Centrale in Bonifacio Global City, Taguig.
Participants were challenged to serve bite- size portions of their dishes to a select judging panel composed of food media practitioners, entrepreneurial consultants, partners, and the Mercato Centrale vendors and management. Included in the judging panel were representatives from Our Awesome Planet, Unilever Food Solutions, MasterCard, Globe MyBusiness, Entrepreneur Magazine, Yummy Magazine, Go Negosyo, Solar's Second Avenue, and WhenInManila.com. The panel selected half of the participants of this challenge to battle it out in the final "live selling" round of the competition.​
Fifteen food entrepreneur finalists will proudly present their products and dishes in an open-selling round of the contest over the next four weekends in selected Mercato Centrale-run food markets around the metro.
The finalists include Bigorots–an artful fusion of Bicolano and Igorot savory dishes by the first-ever winner of MasterChefPH JR Royol; Up in the Clouds–artisanal ice cream with unique flavors such as Me Lychee, Butterbeer and Campfire S'Mores; Hunger Buster –dubbed the 'Best Burgers in Ateneo' (and probably even in UP-Diliman, as they were the overall champions of Foodgasm, an event sponsored by the UP Economics Society); Home of French Toast–a variety of French toast flavors with brioche bread; Let's SuTuKil Atbp–Boneless lechon and other Cebuano delicacies from home-based cooks who first shared their homemade recipes at the Maginhawa Food Festival; A Guy's Flan–a twist on the classic leche flan with different custard flavors and choices of toppings; Cubanos –a group of DLSU students who were inspired by the movie "Chef"to create Cuban sandwiches with a Pinoy twist; Siowarma Twist–attendees of the Food Startup Weekend of the Next Big Food Entrepreneur who came up with a new twist to serving Shawarma, Siomai-style; Bakmi Nyonya–authentic Indonesian 'Bakmi Ayam' noodles and Indonesian-style siomai; Tiya's Kitchen–sweet and spicy adobong pusit; Dirty Fingers –deep fried chicken cutlets with unusual sauce combinations like Spicy Peanut Butter and Honey Salted Egg; Mr. Pullman's–homegrown sandwiches filled with your favorite Pinoy ulam; Naughty Nachos –customizable nachos with a secret cheese sauce and soy garlic chicken; Turrone de Manila Cafe –éclair-inspired turons and bacon ensaymadas; and finally, Mad Wraps–lumpiang shanghai-inspired deep fried wraps filled with mac and cheese, buffalo chicken or pork barbecue.
Curious about the finalists? Catch the aspiring food entrepreneurs at the following Mercato markets: Midnight Mercato, Bonifacio Global City on November 14 – 15 and on November 21 – 22, and Banquetta, which is located at the CCP Complex on November 28 and December 5.
ADVERTISEMENT - CONTINUE READING BELOW
Recommended Videos
The winner of the competition will receive P100,000 start-up capital and a six-month rental-free stay at a Mercato Centrale market.