This December 10 and 11, 2022, Novo Ecijanos showed their cooking chops as they participated in The Search for The Next Yummy.PH Top Chef. Held in the newly-opened Robinsons Gapan, challengers from all over Nueva Ecija competed for cash prizes, kitchenware sets, and a rent-free kiosk at Robinsons Gapan for 6 months.

The top three challengers who were chosen during the preliminary challenge on December 10 moved on to the cook-off challenge on December 11, where they wowed not just the judges with 20 blind taste testers with their cooking. The contestants were challenged to create a winning dish in 2 hours with the theme, "Noche Buena Dish With A Twist."

Our intrepid challengers were tasked to create a dish fit for a Christmas feast that features Knorr products and one of Nueva Ecija's most famous products: carabao milk!


Here are the delicious dishes that the top three Nueva Ecija chefs cooked up:
2nd Runner-Up: Chef Gerald Garengo of Calle Tinio
Despite having only opened their restaurant a little over three weeks before the competition, Calle Tinio's Chef Gerald Garengo made it to the top 3 with his creativity, hearty servings, and flair for plating that made his dish a treat to look at and to taste.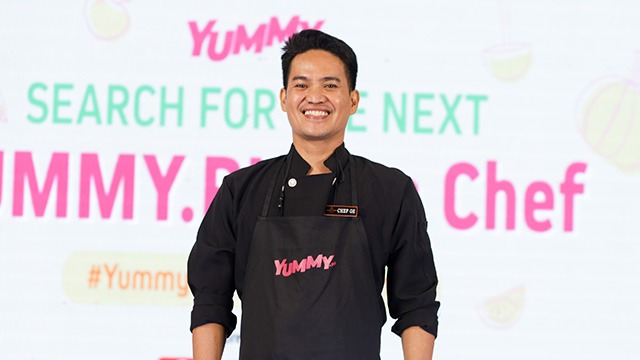 Chef Ge made Seafood Kalabasa Pasta with Sweet Butter Toast. This dish is a colorful plate with the bright yellow-orange kalabasa sauce, which was made with fresh squash, and carabao milk, and seasoned with Knorr Ginataang Gulay! Topped with perfectly cooked shrimp, scallops, and squid, the al-dente texture of the pasta was contrasted by the crunchy sweet butter toast Chef Ge served with it.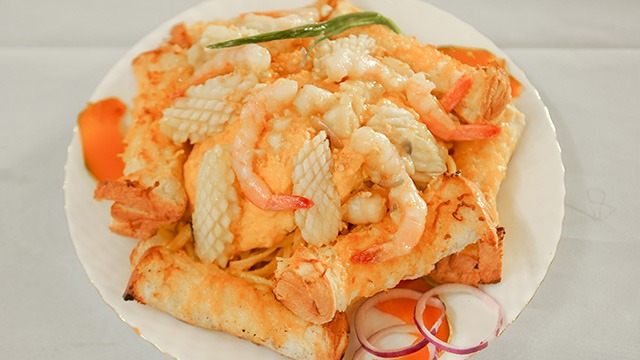 1st Runner-Up: Chef Maximo Gonzales of Café Luntian
A seasoned veteran of the kitchen, Café Luntian's Chef Maximo Gonzales' experience speaks for itself not only through the sheer deliciousness of his dish but also through the techniques he employed to make it!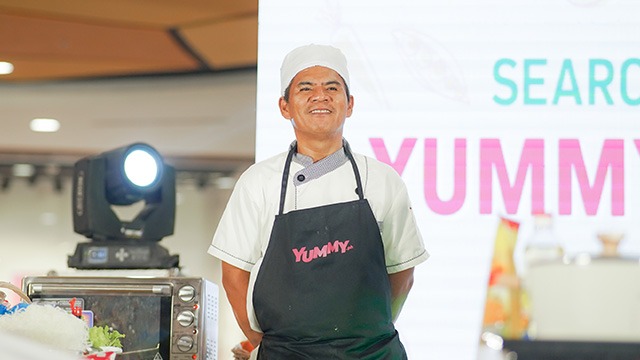 Chef Max made Baked Boneless Chicken with Ham and Cheese. The baked chicken, which was perfectly deboned and butterflied, was seasoned just right with Knorr Liquid Seasoning, giving it a balanced flavor that matched well with the sweet ham and salty cheese. It was served on a bed of fresh lettuce, fried sotanghon, and creamy fruit salad and drizzled with a carabao milk-based white sauce that tied all these elements together: a celebration of contrasting sweet and savory flavors as well as soft and crunchy textures.
Winner: Chef Charina Ayroso of Casa Temperatura
It is difficult not to be impressed with Casa Temperatura's Chef Charina Ayroso and her cooking. Aside from her impeccable knack for hitting just the right flavors, Chef Charina combined technique, creativity, and ingenuity into her Noche Buena-worthy dish.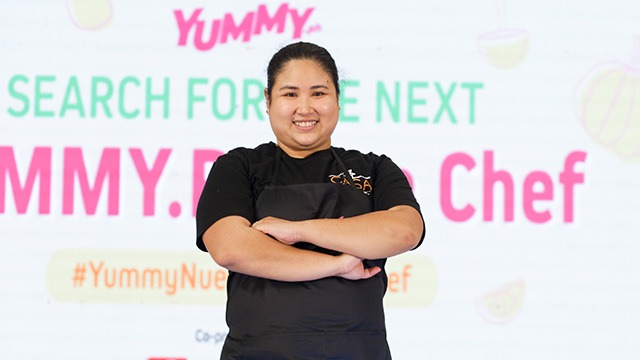 Chef Cha made Creamy Chicken Cordon Bleu with Homemade Kesong Puti. This simple breaded chicken, ham, and cheese roll was elevated with the perfect frying technique, which yielded slices that were crunchy on the outside yet juicy and bursting with flavor on the inside. It was served with a savory yet creamy sauce that complemented the chicken cordon bleu: the mix of bell peppers, garlic, and onion and the addition of Knorr Chicken Cubes were tied together perfectly by the creamy and thickened carabao milk. And as if that wasn't enough, she topped her winning dish with homemade kesong puti which she made on the spot with (you guessed it) fresh carabao milk!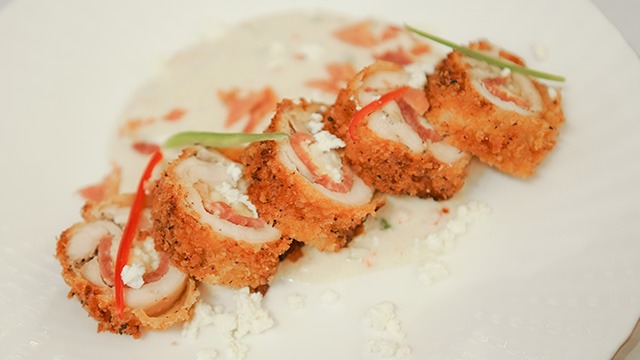 Noche Buena Dishes Made Healthy and Delicious

The Search for the Next Yummy.PH Top Chef aims to highlight local Philippine products like Nueva Ecija's carabao milk, and also to uplift local small businesses, and highlight the incredible talents of our local chefs.

This cooking competition was made possible by Knorr, whose campaign for healthy, delicious food in every Pinoy household can be experienced not only in live cooking events but also from the comfort of your own homes!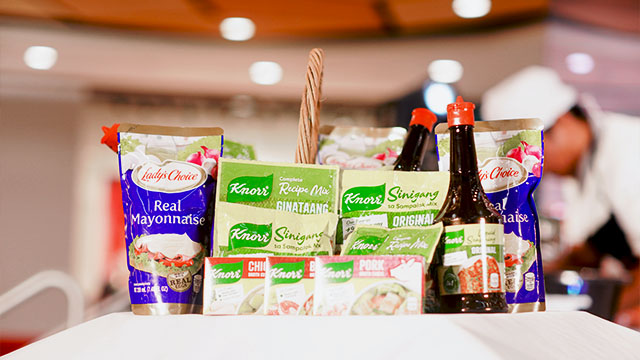 Whether you're a newbie in the kitchen or an expert home cook, you're sure to learn something new in U-Coinville's Cooking with Norie, an immersive virtual hub where Knorr's official guide, Norie, will take you on a fun and informative cooking journey. You can also check out Recipedia for easy NutriSarap meals that will make you feel like a Yummy.PH Top Chef.
Shop Knorr products online via UStore. Follow Knorr Philippines on Facebook for more info.