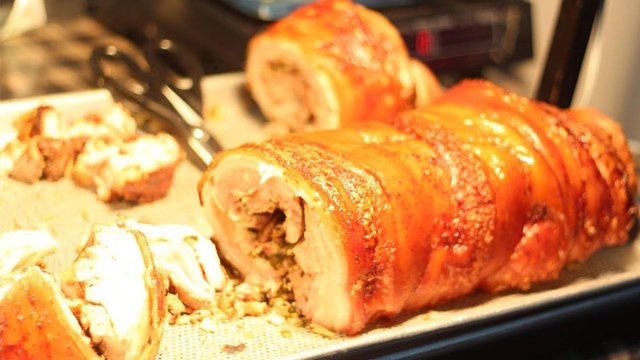 Still need to tick off items on your Christmas gift list? Head to the country's longest-running annual holiday bazaar, World Bazaar Festival 2017 at the World Trade Center.
[instagram url="https://www.instagram.com/p/BcHExI0BXbw/"]
With over 700 booths and four different shopping zones, World Bazaar Festival also has two food stops where visitors can either shop for holiday goodies or rest, dine, and unwind. Find treats and eats for gifting or to serve as part of the Noche Buena spread at Woobie's Goodies while Woobie's Food World offers shoppers a selection of food choices you can munch on in between shopping.
Here are a few things you can find:
Beer-Flavored Ice Cream
Have you ever wondered how beer + ice cream would taste like? Try this at the World Bazaar Festival 2017.
VeggieVron
Coated with bitter melon, malunggay, or squash rice crispies, the VeggieVron is your classic polvoron with a healthy twist. Plus, its unique coating which gives the delicacy a solid mini-cake shape means that it will be less messy to eat!
Coffee Liqueur
Renowned as the country's best coffee liqueur, this coffee variation is made with four kinds of coffee beans from the Philippines —Arabica, Robusta, Liberica and Excelsa (also known as the "barako" native coffee) and a rum base. Its full-bodied taste and intense aroma is sure to captivate the most discerning coffee lovers.
Dragon Fire Dragon Fruit Wine
A vibrant, magenta-colored fermented drink made from the meat of a red dragon fruit prominently found in Ilocos Norte, this one of a kind fruit wine features a mild sweetness and tartness which sets it apart from other wine varieties!
The 17th World Bazaar Festival will be open until December 3 to 22, 10 am to 12mn during Fridays to Saturdays and 12nn to 10pm during Sundays to Thursdays at the World Trade Center Manila.
For more information, go to www.facebook.com/WorldBazaarFestival or visit our instagram account: instagram.com/worldbazaarfestival.