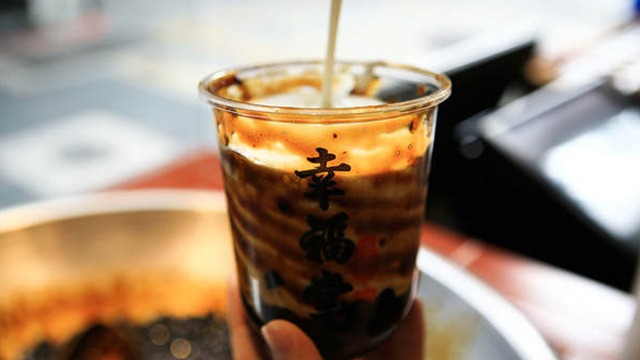 Even though we're entering a new year, the milk-tea craze shows no signs of slowing down. In fact, it might just get even bigger from here: Xing Fu Tang from Taiwan is bringing their brown-sugar milk tea to Promenade Mall, Greenhills in early 2019.
[instagram url="https://www.instagram.com/p/BrJxNtmH17a/"]
Xing Fu Tang is best known for their brown sugar drinks
Xing Fu Tang first opened in Taiwan in January 2018 and expanded to more than 20 branches all over the country. They soon opened a branch in Hong Kong in August 2018 and became an instant hit. They're best known for their stir-fried brown sugar pearls, which adds a subtle, smokier caramel flavor to their signature Brown Sugar Pearl Milk. 2019 could be the year of brown-sugar pearl drinks and we're here for it.
Xing Fu Tang is opening at Promenade Mall, Greenhills Shopping Center, San Juan.
This story originally appeared on Spot.ph.
* Minor edits have been made by the Yummy.ph editors.
ALSO READ: