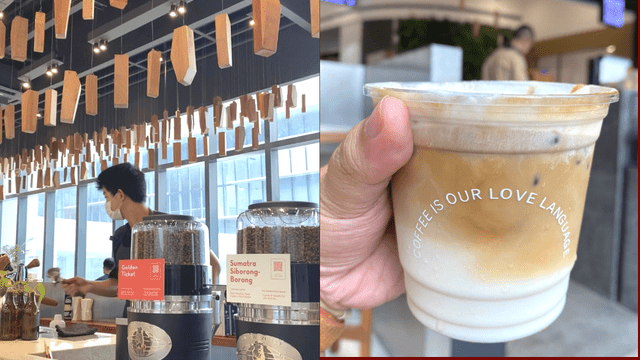 Homegrown coffee shop Yardstick is a force to be reckoned with in the local scene. Since making their debut in 2013, they've played a crucial role in raising the stakes and spreading knowledge about the nitties and gritties of making, drinking, and getting to know coffee, a realm that can intimidate the casual coffee lover, but one they've helped bridge the gap to understanding with their specialty brews and beans and coffee appreciation classes.
From their OG spot in Legazpi Village, Makati, they've opened small semi-outposts in Salcedo Village's Cartel Coffee Deli and The Podium's The Daily Cut. Now you can add their newest full-fledged branch at the SM Mall of Asia, specifically MOA Square, to the list. Not only does it house their signatures in a fresh, prepossessing space, but it's also home to exclusive drinks that have got the makings of being your new favorite cup of joe.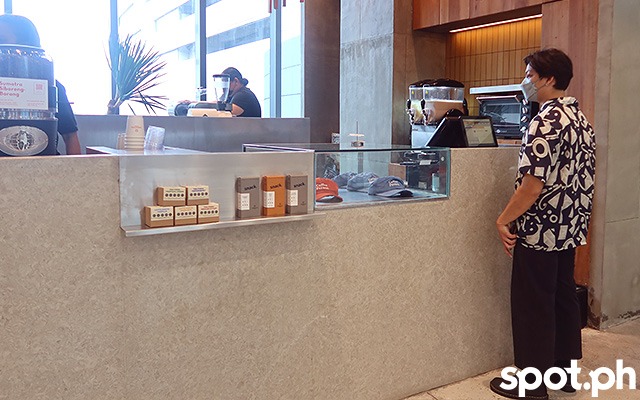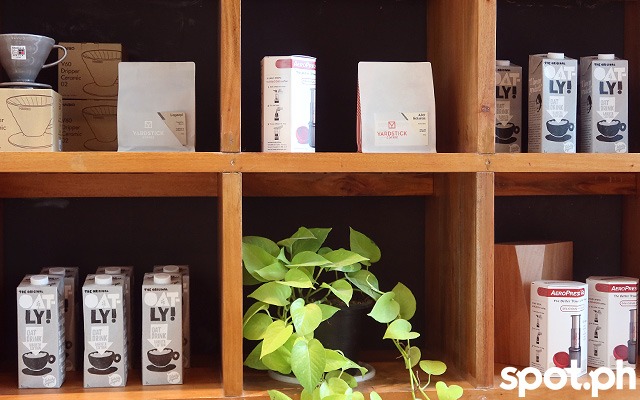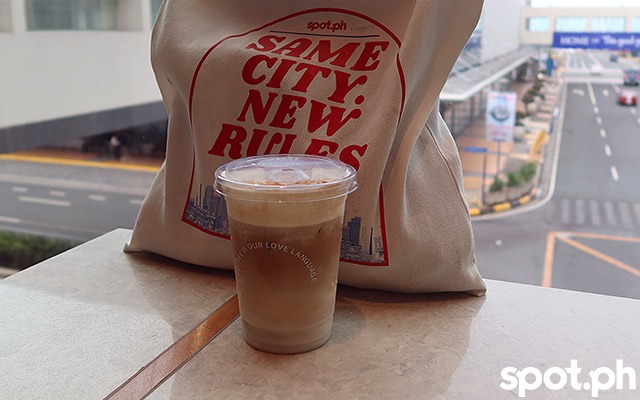 Also read: 10 Chill New Cafés in Manila Worth Putting on Your Weekend List
Yardstick's bringing over their specialty brews to Pasay with their coffee shop in MOA Square:
Bridging the gap between the cozy, neighborhood atmosphere of the Legazpi Village branch and the more populated character of Mall of Asia doesn't exactly come easy. Thankfully, Yardstick's MOA Square branch manages to hit the proverbial sweet spot.
It stands out with its brighter look, thanks to the full glass walls right behind the counter that illuminate the dining area and provide a picturesque view of other MOA buildings and the mall's famous Ferris wheel.
This, co-owner Andre Chanco shares, was one of the big draws that led them to open at this very spot. "When selecting this space, apart from the natural light that it offers, the ceiling-to-floor window panes reminded us of airport viewing decks. But in this case, our customers get to look at the SM [Mall of Asia] Eye, [Manila] Bay, and the beautiful sunsets as they enjoy their coffee," he shares in an exchange with SPOT.ph. "We [also] wanted to push ourselves by operating in a mall. It has its own set of quirks, which allow us to meet new customers and continue to push the local coffee landscape forward."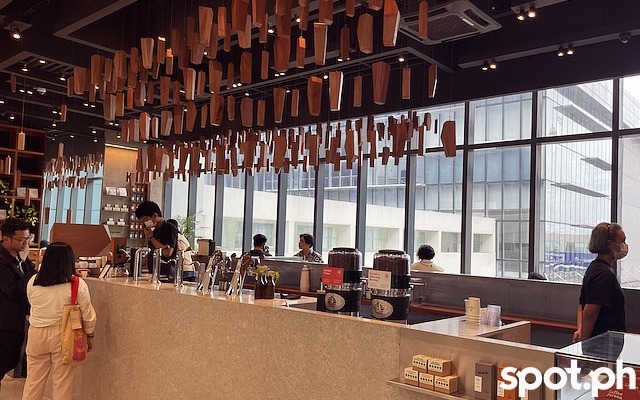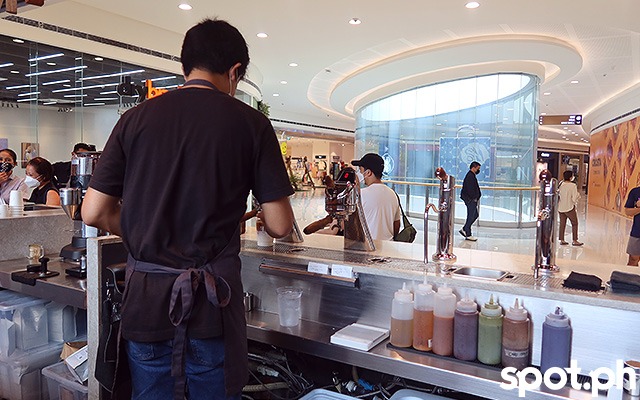 Fresh facade aside, it's still Yardstick, no doubt. There's the pacifying aroma of coffee brewing from the counter; the industrial feel of the floors and counters vis-a-vis zen wooden chairs that bring the space back to an equilibrium.
ADVERTISEMENT - CONTINUE READING BELOW
Recommended Videos
For this, you can thank Arts Serrano, head architect of One Zero Design Co. and a friend of the Yardstick team, who helped "turn our vision into a reality." By no means a mere aesthetics-driven spot, however, coffee is still the star of the show here, with a Mod Bar machine-equipped coffee bar at the center.
Peer at the side and you'll also find their own Coffee At Home corner that hosts beans, capsules, and brewers that you can purchase for home use. Of course, there are also friendly baristas, who are more than eager to answer any queries and share their thoughts and insights on the perfect cup of coffee.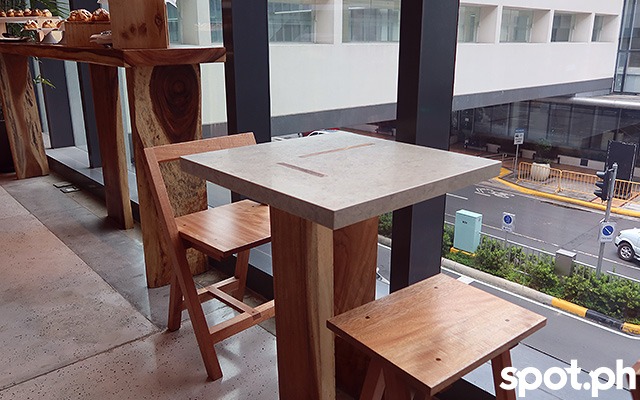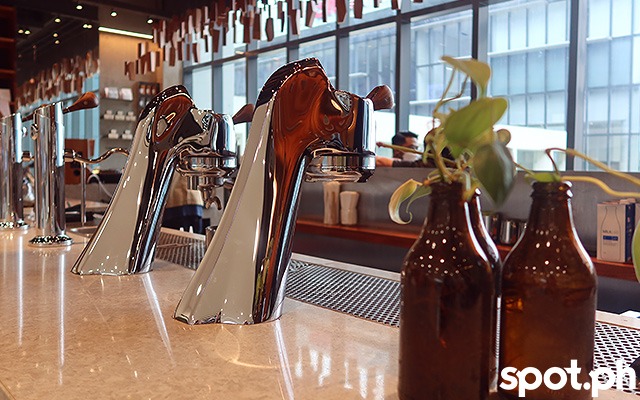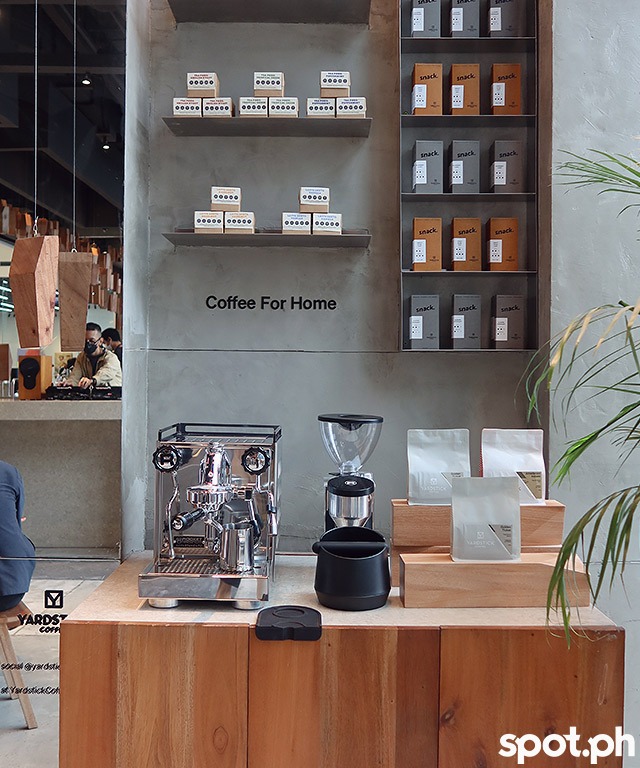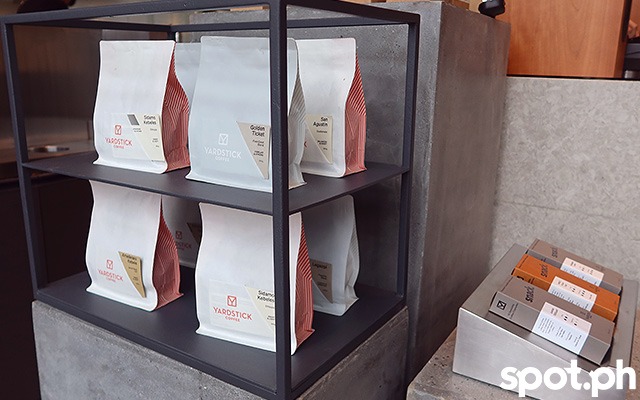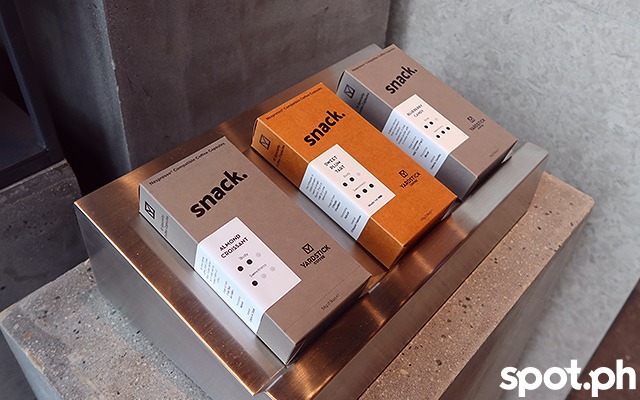 You can expect espresso-based basics to be done with great expertise, resulting in a great-tasting cup every time. We're talking the likes of the Long Black (starts at P130), Flat White (starts at P150), Iced Caramel Capp (starts at P185), and Oat Latte (starts at P200); all are available with your choice of their flagship Golden Ticket blend or seasonal single-origin beans (the nutty-chocolatey Sumatra Siborong-Borong, during our visit) as the base.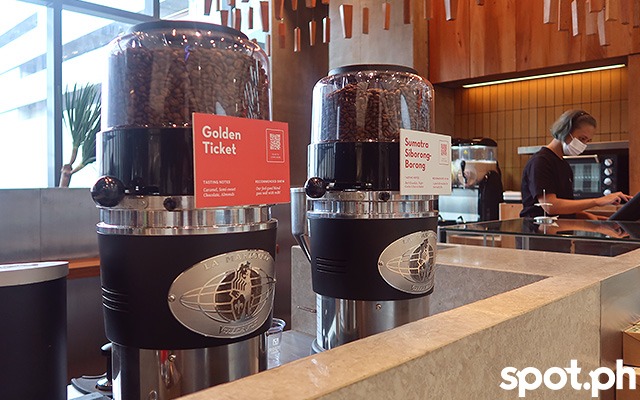 But while many specialty or higher-end coffee places tend to go the completely purist route (nothing wrong with that, to be clear), Yardstick doesn't shy away from letting out their fun side, at least at the MOA branch. Worth trying are the branch exclusives, starting with the bestselling Sea Salt Latte (starts at P200).
Here, espresso gets a creamy topping of sea salt cream, not unlike cream cheese-topped tea drinks, you'll want to take a sip from the top, sans mixing. That way you'll be met with the salty-sweet cream that you can savor the pure taste of, before the espresso underneath comes through, it's a whole rich-robust party as the two elements come together on the tongue.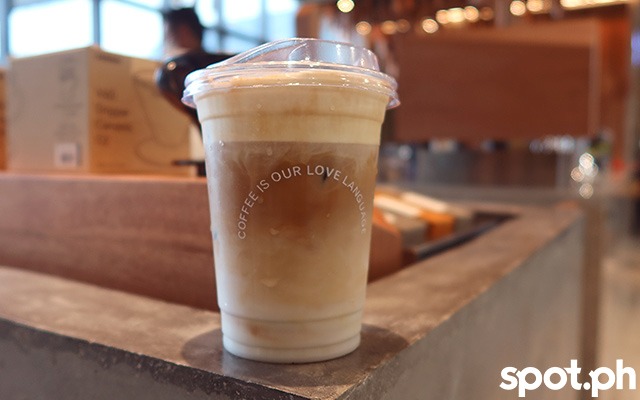 For the open-minded, there's also the MOA-exclusive Manila Latte (starts at P150) that doubles as their tribute to the Bay itself. Freshly pulled espresso tops a "secret slushie" which happens to incorporate pineapple. Yup, we're talking about the tropical fruit in all its juicy, tangy glory.
Unusual as it sounds, Chanco explains that they got the idea from the Internet-famous tandem of espresso and orange juice, which, in case you've never tried it, makes for a surprisingly harmonious zesty-vigorous whole. And it's a similar case here, with the sweetness and tropical spark of the pineapple illuminating the depth of the coffee. It grows on you, and once it does it's a real clinger. You also have the option to add milk, choose from regular dairy (P10) or oat or soy (P20), which adds a subtle creaminess to the mix that makes the gradation between fruit and coffee even more seamless.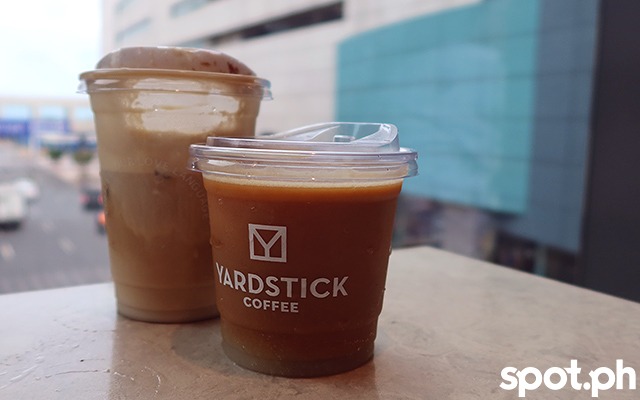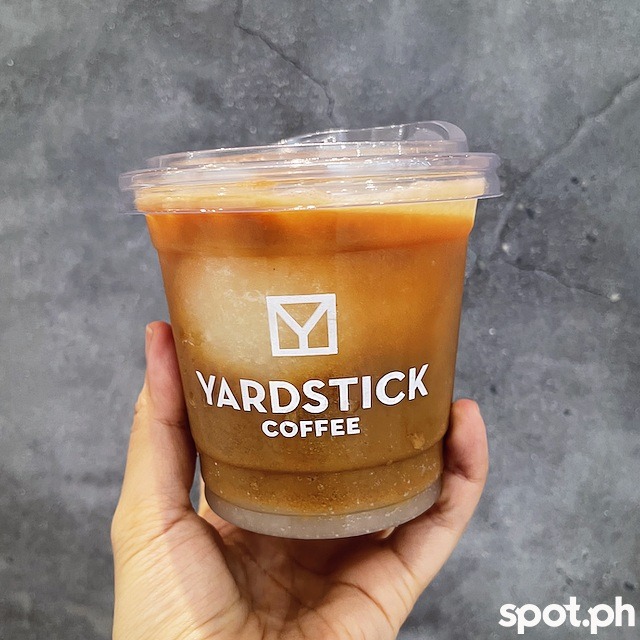 And if you're in the mood to treat your whimsical side, don't miss their recently introduced line of oat milk coolers with Swedish oat-drink brand Oatly in the mix. Try the Layer Cake (starts at P180), a coffee-free beverage that's doubly nutty with Oatly and purple yam, plus a topping of sea salt cream. Decidedly rich, this is perfect for when it's hot out and you need your dose of dessert as a creamy, sippable treat. This manages to be on the right side of decadence without crossing over to saccharine territory.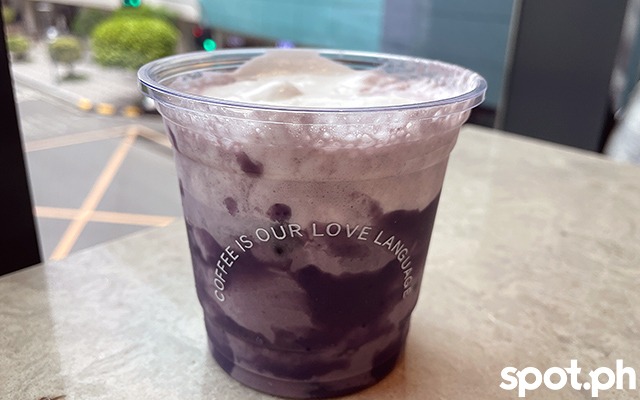 It's been a little over eight years (nine by November!) since Yardstick set up shop, and Chanco shares their core business, as well as their goal of "elevating the local coffee landscape" by helping restaurants and fellow cafés with their coffee programs, remain the same.
"Our 'stores' become our business cards and show spaces on what cafés can be," he explains. But now they also go for a more inclusive approach.
"With the latest MOA Square store, we tried to keep it lean as cafés remodel themselves in a post-COVID-19 world. Slowly but [surely], and with the choice of location of MOA Square, [we] are evolving from a specialty coffee company that serves a niche audience to a company that serves specialty coffee for everybody."
Yardstick

2/F MOA Square, SM Mall of Asia, Mall of Asia Complex, Pasay City

Contact: 0917-705-6608

Facebook: www.facebook.com/yardstickcoffee

Open from 10 a.m. to 10 p.m., Monday to Sunday
This story originally appeared on Spot.ph.
* Minor edits have been made by the Yummy.ph editors.
*****