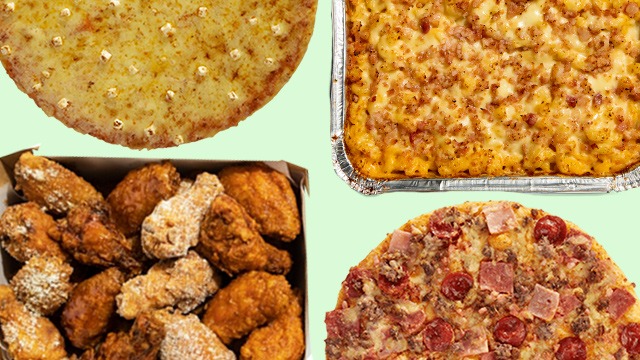 The holidays is fast approaching and that brings a lot of reunions, Christmas parties, and of course, Noche Buena. What would any Filipino gathering be without food? If you're looking for a sulit promo that has all your party favorites, Yellow Cab's Potluck Holiday Bundle is the answer.
=68.ARA8EY-G65ojCcFV_pipv5o9dy-P5FYCxlyQYI_JJV9yXv-BUJ9D5kqjNNfMA7D0p7sv4VcxMhM6JgdMNXpWM6VTUSwqOLDyhux0jpOztPjFEQlZCRrF6hwhc3I0pSbvY5itoDj7JFgvl2vez_Xkv50c7utvg20xfv-xVGYTIOO3_u5LhQf6v-dqSiuefc60-SY-PJZ1O0yVsXN9-bGQkR7gmeqTqWhuOwKaloaibDJH4ktXe5YZRyMhCY2ACDrfrAhuha2WvILXHhOIx1wpQK_ToaaUgkYwBaVfWzM5tYFGicK8Rw-XPwXI92TMeNGixiydvsIcnYGrLchhb5EQZgFazzidtk2OhjA&__tn__=-R"]
Yellow Cab's Potluck Holiday Bundle (P2,799) includes one pasta tray of your choice: Baked Mac or Mac & Cheese, a chicken tray with 32 pieces of wings, one 10-inch Cheese pizzas, and another 10-inch pizza with flavor options from Manhattan Meatlovers, Garden Special, Barbecue Chicken, New York Classic, or Hawaiian.
Not a bad price to pay for all these food, right?
Follow Yellow Cab Pizza Co. on Facebook for more information.