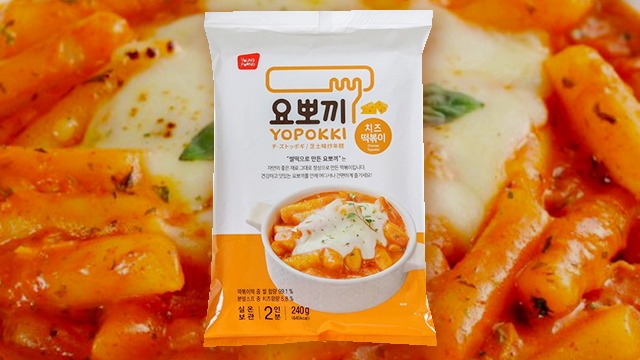 The invasion of Korean pop culture gifted us kilig-worthy dramas, dainty street fashion, and our favorite: Korean food. One of the more famous Korean dishes that you can find from South Korea's busy streets to our own Korean restaurants is tteokbokki. This is a spicy rice cake made with Korean fish cakes, Korean soup stock or dashi stock, and gochujang–Korea's chili paste.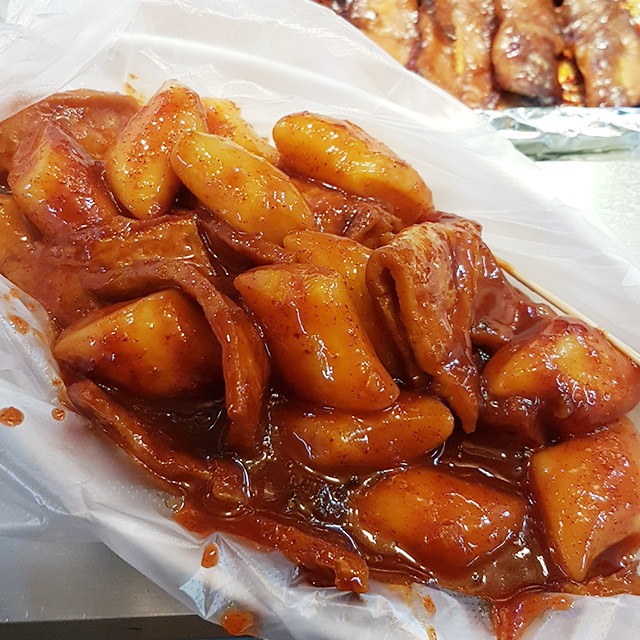 Cooking tteokbokki from scratch is possible. Sourcing the ingredients, however, can be a little more difficult as you would have to go to specialty Korean stores such as Assi and Wang Mart to source the rice cakes. Not to worry, you can now find instant tteokbokki in supermarkets!
[instagram url="https://www.instagram.com/p/BvLuXPBFgej/"]
Landers Superstore offers an instant tteokbokki called Yopokki. It comes in two flavors, the Hot & Spicy Toppoki (P120), and the Cheese Topokki (P180). We tried out Yopokki's Cheese Topokki and preparing it is easy! All you have to do is to let the rice cake boil in its sauce until the rice cake becomes tender and the sauce becomes thick and creamy.
[instagram url="https://www.instagram.com/p/B0nCs90Hk7-/"]
We found that Yoppoki's Cheese Toppoki becomes extra delicious if you melt chunks of cream cheese as you boil the rice cake in its sauce, the cheesier, the better! You can even add slices of sausages, boiled egg, and scallions to make it a heftier meal. 
Now, you can have Korean tteokbokki, Korean ramen, and Korean barbecue in the comfort of your own home while binge-watching your favorite K-drama. Jal Meokksessumnida!
Find the nearest Landers Superstore through this store locator. 
You can also order it online through Yopokki Philippines! Follow Yopokki Philippines on Facebook and Instagram for more information.