A Must-try Check List for Every Chinese Food Lover
You don't love Chinese food if you've never had these.
CREATED WITH KNORR CRAB AND CORN SOUP
Chinese food is pretty much ingrained in our food culture, because they're downright delicious and available almost everywhere. There's always siopao at convenience stores. Most restaurants offer sweet and sour meals. You can buy lumpiang Shanghai and siomai at a carinderia.
If you call yourself a true Chinese food connoisseur, you must have already tried these five oriental dishes.
Sweet and Sour Pork
Sweet and sour pork is one of the most popular Chinese dishes. There are also sweet and sour chicken, beef, and fish, if you're looking for other protein options.
Roast Duck
A rich poultry dish, Peking roast duck is crunchy on the outside, and soft and juicy on the inside. Its amazing taste, texture, and appearance make it a specialty dish served during big and important occasions.
Xiao Long Bao
Xiao long bao is a steamed dumpling with something extra special inside it: hot, tasty broth. The classic variant is pork. However, recent innovations use modern flavors like chocolate, cheese, and truffle to make different yet equally mouthwatering XLBs.
Century Eggs
This Chinese delicacy is an acquired taste. As the name implies, century eggs are made by preserving eggs under a clay-and-salt mix for a long time in order to get an intense flavor. It can be eaten with congee or on its own.
Crab and Corn Soup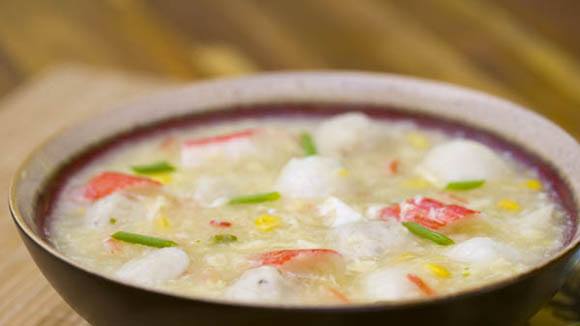 Whether served as an appetizer or a quick meal, this classic soup is a no-fail dish that everybody loves. Thanks to Knorr Crab and Corn Soup mix, you can create your own restaurant-quality recipe! Add one fresh egg for an authentic Chinese-style taste.
This article was created by Summit StoryLabs in partnership with Knorr Crab and Corn Soup.