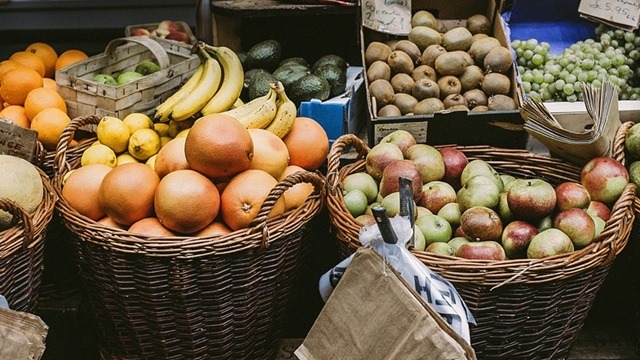 While there are dedicated stores that promote the zero-waste lifestyle, what happens when you try to do the same in your regular neighborhood grocery store?
Zero Waste Filipina, is a 22-year-old teacher who chronicles her zero-waste journey and encourages her followers to do the same. She takes simple, actionable steps towards what she hopes to be a sustainable lifestyle free of single-use plastic and non-biodegradable waste like bringing her own containers when doing her groceries.
She said that it's easier to go zero-waste at the wet market since produce is usually displayed without packaging. "You can really make use of your containers and produce bags," she shared. "If you're looking for package-free items or produce [in supermarkets], it will be a big challenge since everything is wrapped in plastic."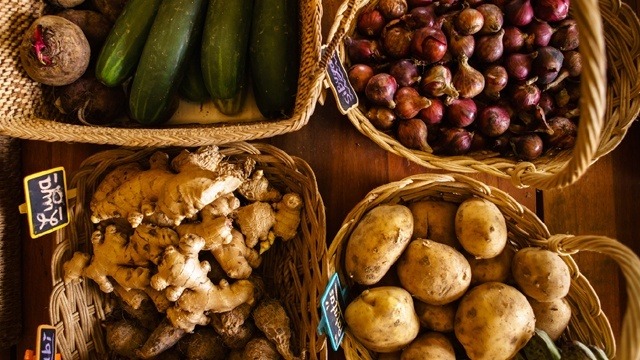 While it's common practice for her to bring reusable containers to the palengke, bringing them to a supermarket is quite limiting. She shares, "I am able to use them with some items only like rice, seeds, and some beans."
But for photographer and travel blogger Kimi Juan, who advocates for zero-waste living on her social media platform, bringing her reusable containers to the grocery hasn't been a problem. She shares, "I go to South Supermarket in Alabang. They really encourage people to bring their own containers and bags.
ADVERTISEMENT - CONTINUE READING BELOW
Recommended Videos
The main concern of the staff was that my produce bags will add to the weight of my purchases. But what I do is I ask them to tare the scale first or I ask them to weigh the product without the bags and then I place them in the bags after."
What can you bring with you when you go grocery shopping? Juan shares, "I always bring produce bags for fruits, vegetables, rice or beans; steel or glass containers for meat and seafood; and reusable bags to store all my groceries."
How did they start on their zero-waste journey? Juan came across a blog called Trash for Tossers before using produce bags and ditching single-use plastic bags. "I got the idea from there and now most of my groceries are package-free," she shares. Zero Waste Filipina says she only started last year when she wondered about where her coffee cups after consumption. She believes that plastic waste can be reduced if people stop demanding them. She says, "People should not blame the government alone nor the manufacturers but also how we consumers demand for these products wrapped in plastics. If we stop demanding them, they will stop producing them."
Juan thinks the idea of bulk shopping needs to be introduced to the market to encourage people to bring their own reusable containers. She says, "Being plastic-free is not only the responsibility of the consumer but also of the businesses that manufacture these plastics or promote them. It should really be a team effort. Businesses need to provide easy access to products that do not need plastic to help the consumers."
Their advice for those who want to start a zero-waste lifestyle? Start small. Juan suggests, "Try bringing your own grocery bags, then slowly make the effort to bring your own produce bags and containers and go for glass packaging or products packaged in cans."
But in the end, it's not just the individual's effort that can help. Supermarket companies can also promote the use of reusable bags if they haven't already. Zero Waste Filipina says, "These small businesses should start producing less plastic and encouraging the consumers to bring their own bags." Until then, a visit to the wet market might still be your best bet in slowly eliminating single-use plastic in your grocery-shopping. Juan says, "The best thing to do to completely avoid waste is to shop in the palengke, that way you can avoid the price tags, get the produce at a cheaper price, really build a relationship with the store owners, and have no problems shopping zero-waste in the future."
ALSO READ: