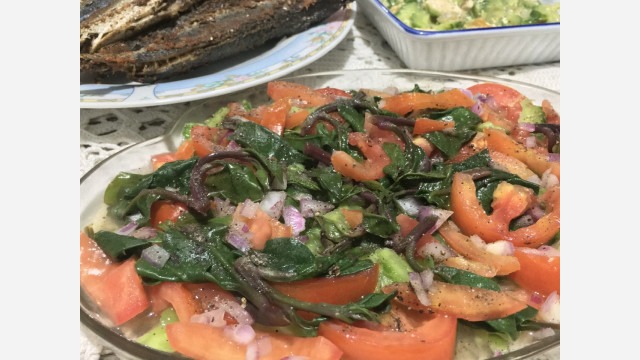 This is a healthy veggie salad. It's an appetizer that makes a perfect pair with fried pork or fish.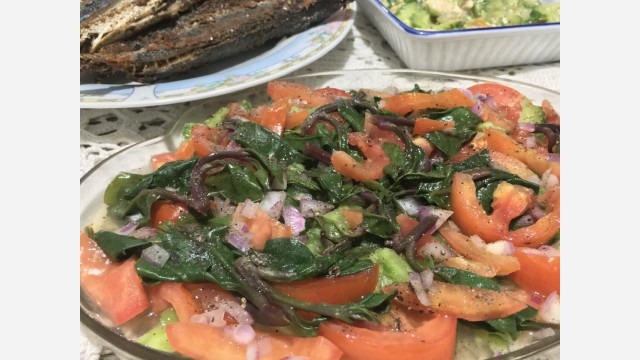 Ampalaya and Alugbati Ensalada Recipe
This is an easy vegetable side dish to serve with any meat course.
Ingredients
Ampalaya and Alugbati Ensalada Ingredients
Instructions
Blanch alugbati tops in boiling water for 30 seconds. Drain.

Mix ampalaya, alugbati, tomatoes, and onions in a large bowl.

Season the vegetables with vinegar, salt, pepper, and sugar (or honey) according to taste. Drizzle with olive oil.

Serve with grilled or fried fish or meat.