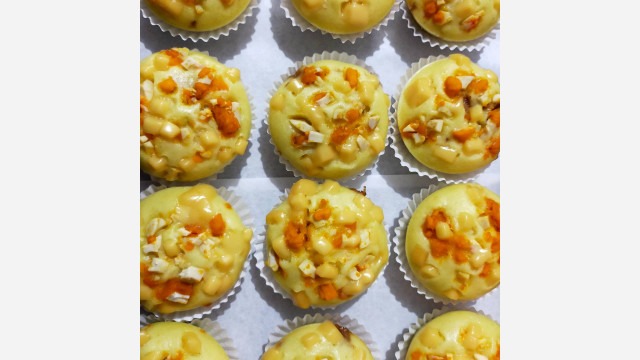 Puto pao is a special puto with chicken asado filling. We made it extra special by topping it with salted egg and cheese!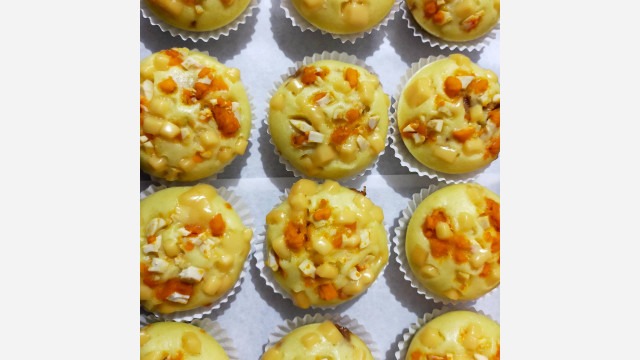 Chicken Asado Puto Pao Recipe With Salted Egg And Cheese
These steamed rice cakes are savory!
Ingredients
Chicken Asado Puto Pao Ingredients With Salted Egg And Cheese
Instructions
Make the puto batter: Mix all the dry ingredients in a large bowl: flour, white sugar, and baking powder. Set aside.

In a separate bowl, mix the butter and water. Add the dry ingredient mixture. Mix well. Set aside.

Make the chicken asado filling: Boil the chicken breast and cut it into strips.

In a mixing bowl, put the water, soy sauce, sugar, star anise and laurel leaves.

Put the chicken breast with the sauce. Transfer to a pot and cook it until the chicken has absorbed the liquid mixture.

Assemble the puto pao: In the puto molds, put 1 tablespoon batter, then the chicken filling, and batter again.

Put chunks of salted egg and grated cheese on top. Steam it for 30 to 35 minutes.