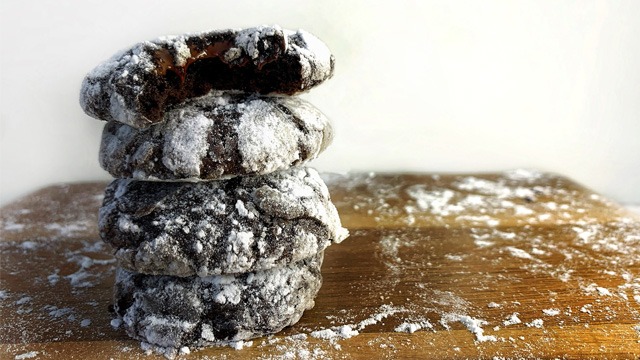 These chocolate crinkles are moist, fudgy, and oozing with chocolate inside, making these a double chocolate crinkles. Once baked, your family will love them and you will never stop munching on them.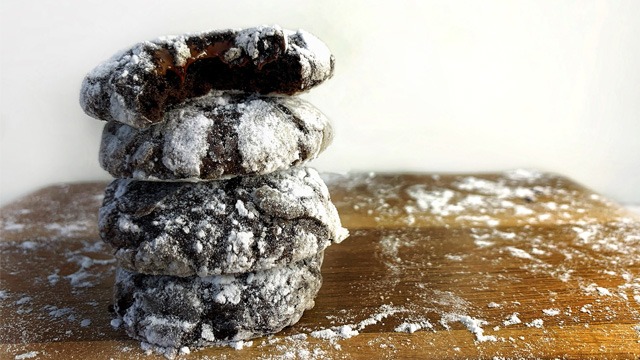 Fudgy Double Chocolate Crinkles Recipe
Chewy, gooey cookie on the inside and perfectly cooked on the outside.
Ingredients
Fudgy Double Chocolate Crinkles Ingredients
Instructions
1. In a bowl, combine eggs and vanilla extract. Set aside.

2. In a separate bowl, sift the dry ingredients: all-purpose flour, white sugar, brown sugar, cocoa powder, baking powder, baking soda, and salt. Mix well.

3. Pour in melted butter and the egg mixture into the dry ingredients. Gently combine but do not over mix.

4. Cover the dough and let it chill in the refrigerator for at least 45 to 60 minutes.

5. Scoop 1 tablespoonful of the dough and put a chocolate button or chocolate chips inside and roll it into a ball and dredge into the powdered sugar.

6. Bake in a 200 degree C (400 degree F) preheated oven for 8 minutes.

7. Leave on the baking pan 1 minute before transferring it onto a cooling rack.