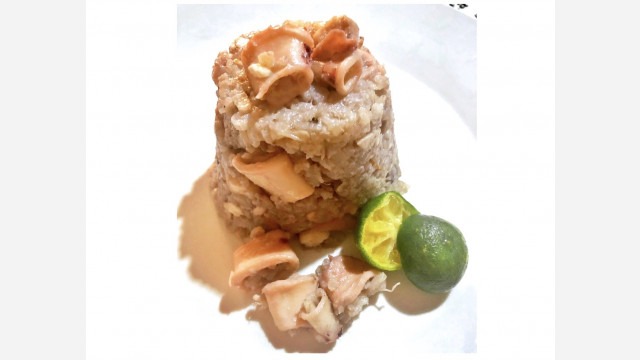 This paella recipe is easy to make and celebrates the flavors of a savory ginataang dish. This recipe is in honor of my hometown, San Pablo City, home of the Coco Festival, in Laguna.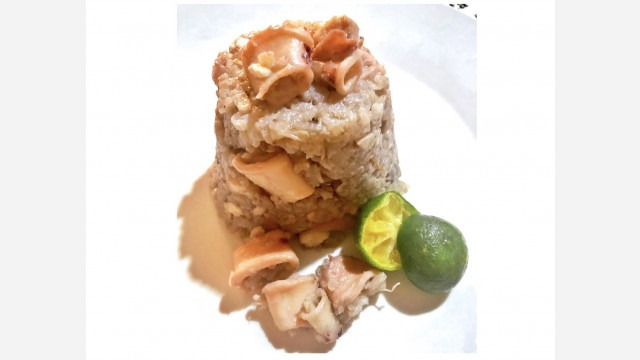 Ginataang Paella Recipe
This dish is inspired by the Laguna fiesta celebrating the coconut.
Ingredients
Ginataang Paella Ingredients
Instructions
In a flat pan over medium fire, heat olive oil and saute together garlic, onions, and tomatoes.

Add sliced squid and blue marlin. Simmer until some juice is produced.

Add chicken bullion cubes.

Add arborio rice and a splash of red wine, and stir together.

Once the red wine has evaporated, pour in the water and cook until simmering.

Pour and stir in the coconut cream.

Season with pepper, to taste.

Cover pan with aluminum foil and continue cooking using low heat until rice is ready and the fat from the coconut cream has been rendered.

Remove from the flame and it s ready to serve. Serve with calamansi depending on your preference.