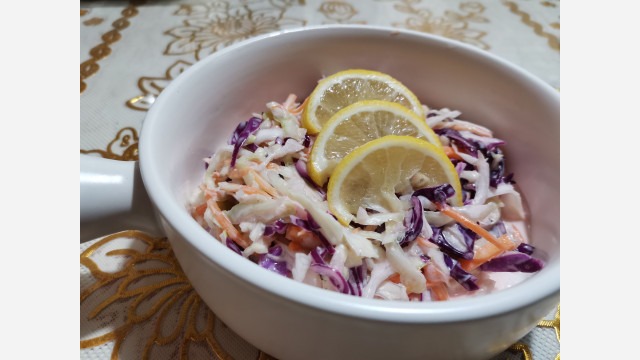 This is a colorful and delicious combination of green and red cabbage, carrots, and a flavorful homemade dressing that will surely entice your taste palate. Try these simple steps to make your own coleslaw at home.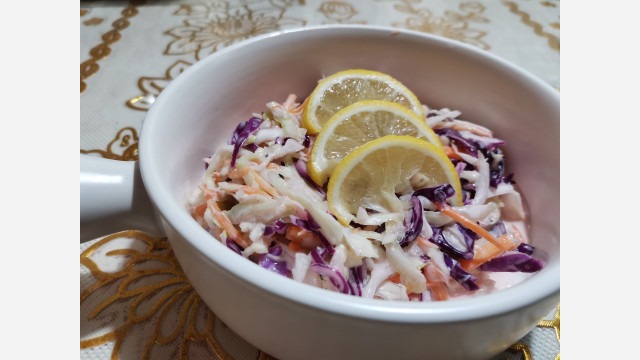 Easy Homemade Coleslaw Recipe
It's colorful and delicious combination to serve with your meats.
Ingredients
Easy Homemade Coleslaw Ingredients
Instructions
Thinly slice the cabbage and carrots. Rinse with water, drain and set aside to let it dry.

For the dressing, whip together the mayonnaise, vinegar, lemon juice, and sugar.

Toss the cabbage and carrots with the dressing. Add salt and pepper. Adjust the taste based on your preference.

Refrigerate at least an hour to let the cabbage become softer and to fully absorb the flavor. Then, serve.