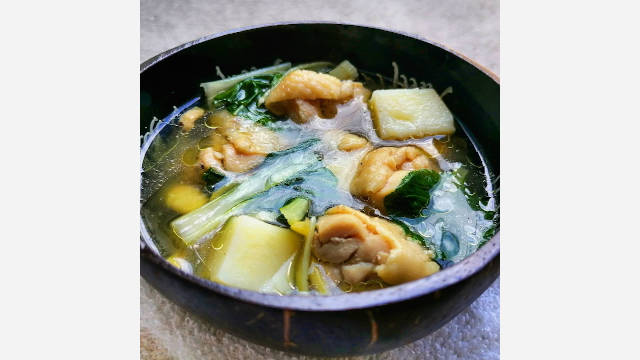 Want to have nilaga but only have chicken in your refrigerator? Then, try this dish for a change.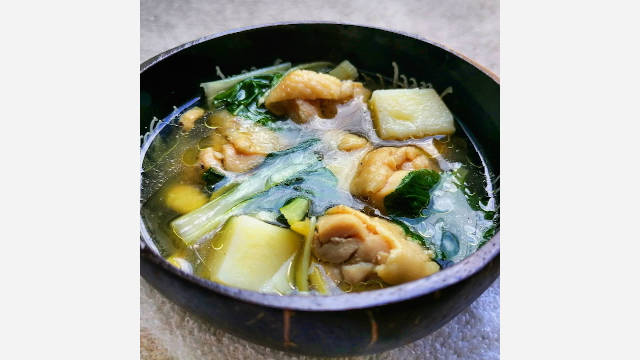 Lauyang Manok Recipe
Make a simple Ilokano boiled chicken dish.
Ingredients
Lauyang Manok Ingredients
Instructions
Heat up oil in a pan. Lightly sweat the ginger, garlic, and onion. Add the chicken pieces and cook for around 2 minutes. Season with fish sauce. Note: Do not brown the chicken.

Pour in water or broth and let this boil. Add the potatoes and cover the pan, letting this simmer until the chicken is cooked through and the potatoes are fork-tender but not mushy.

Put in the pechay a few minutes before serving. Remove from heat and serve.