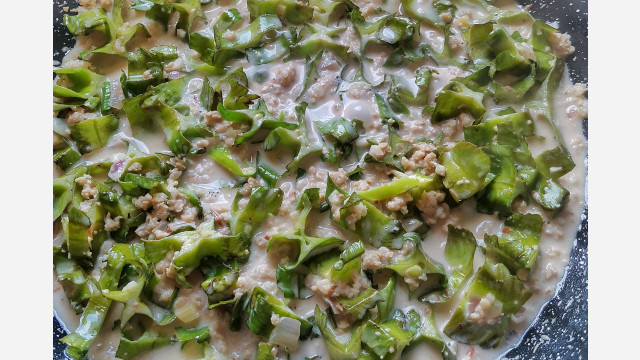 Gising-gising is a spicy Filipino dish that usually has various vegetables as the main ingredient. The winged beans or sigarilyas are one of those veggies that are commonly used. This easy-to-cook dish has the right kick of spiciness to keep you asking for more.
Sigarilyas Gising Gising Recipe
Switch to a different kind of green beans.
Ingredients
Sigarilyas Gising Gising Ingredients
Instructions
In a wok, sauté onion in oil until translucent before adding in garlic and grated ginger. Once fragrant, add in the ground pork and cook until browned.

Add in the shrimp paste and mix thoroughly. Once everything is well combined, add in the coconut milk and winged beans. Simmer for 10 minutes.

While simmering, add salt and pepper to taste. Add cayenne based on your preferred spiciness.

Frequently check and mix so that coconut milk will not burn. Once winged beans are tender turn off the heat and serve.