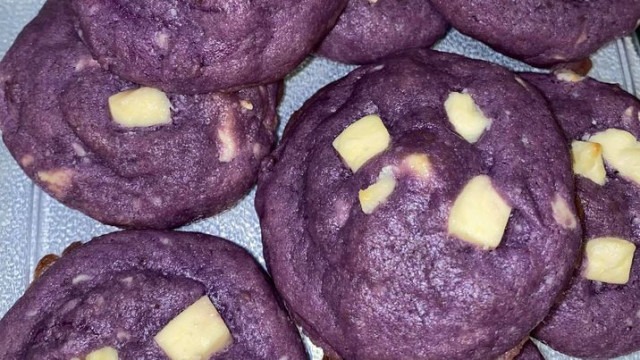 Tired of ube-cheese pandesal? Time for some cookies! These ube cookies with cubes of cream cheese are super delicious!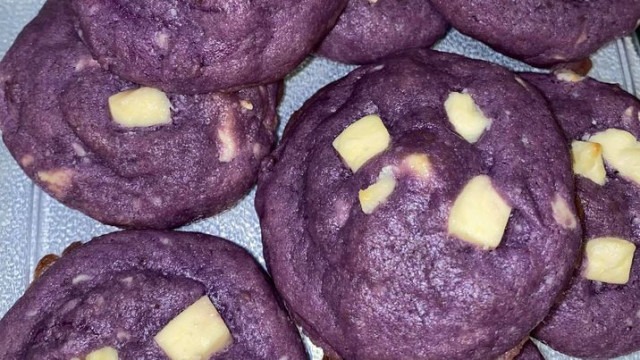 U-BAE & Cream Cheese Cookies Recipe
Ube and cream cheese make these cookies super delicious!
Ingredients
U-BAE & Cream Cheese Cookies Ingredients
Instructions
Preheat oven to 350 degrees F or 175 degrees C. In a bowl, cream butter and sugar. Add the egg, vanilla, and ube extract until well combined.

In a separate bowl, sift all the dry ingredients: baking powder, baking soda, salt, and flour. Mix the wet and dry ingredients together. Taste the batter, and add more ube extract if needed.

Stir in cream cheese chunks but make sure not to over mix. (You can also add white chocolate chips.)

Shape into balls and put onto a lined baking sheet. Bake for 10 minutes or until golden.