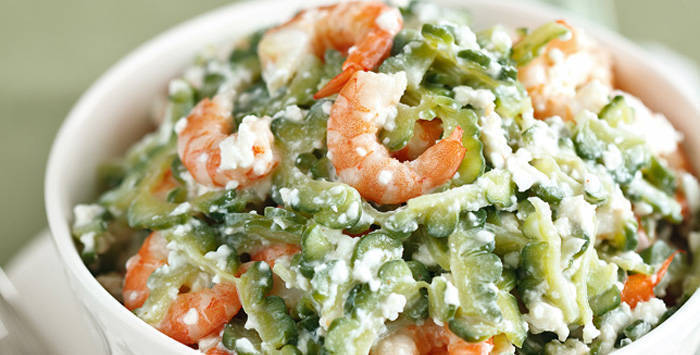 In this salad, bitter ampalaya shares the salad with sweetish shrimps. (Don't worry, I mixed headless shrimp into the salad, to cut the cholesterol content of this seafood.)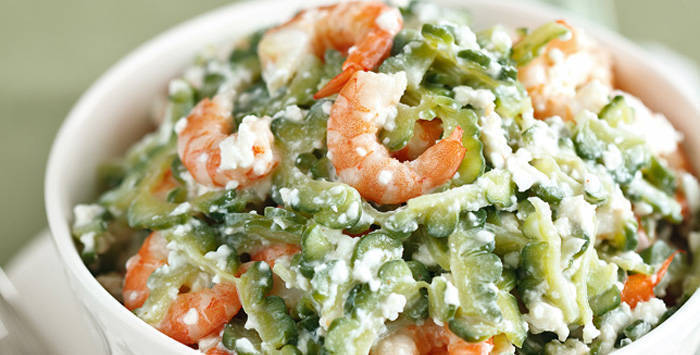 Ampalaya and Shrimp Salad
To bind the salad, cottage cheese is added for a health boost.
Ingredients
Ampalaya and Shrimp Salad
1

Small

bitter gourd (ampalaya)

1/4

kilo

Shrimp

washed and boilled

Salt

1

tablespoon

honey

1/2

Cup

cottage cheese

drained
Instructions
Wash ampalaya slices three times. Set aside.

Shell the shrimps then toss together with the ampalaya slices. Season with salt and pepper then pour in the honey.

Toss in cottage cheese. Mix well. Chill for 2 hours before serving.Serving tip: This side salad tastes better (read: a lot less bitter) when served cold. Refrigerate it for two to three hours before serving.