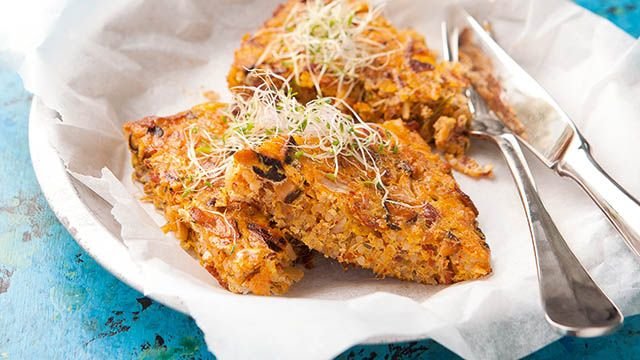 Bacon, kimchi, fried rice, and eggs– this breakfast dish has everything we love! Who says you can't have kimchi in the morning?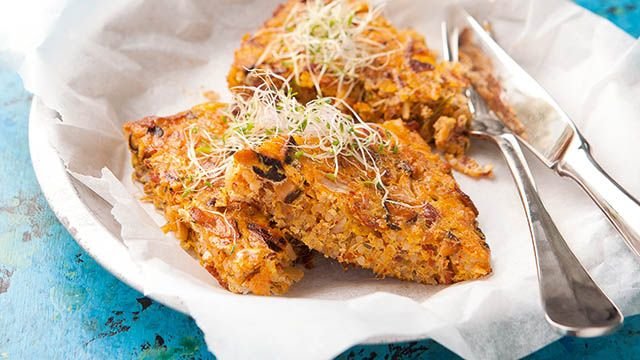 Bacon and Kimchi Frittata Recipe
Bacon, kimchi, fried rice, and eggs– this dish is composed of everything we love!
Ingredients
Bacon and Kimchi Frittata Ingredients
250

Grams

thick-cut bacon

sliced into 1-inch-thick strips

1 1/2

cups

Shitake mushrooms

fresh, chopped

2

cloves

Garlic

minced

1 (1/2-inch)

knob

ginger

peeled and minced (about 1/2 tablespoon)

1/2

teaspoon

Salt

divided

1 1/2

teaspoons

gochujang

1

Cup

kimchi

squeezed, liquid reserved, and chopped

1

Cup

rice

cooked, day-old

1

Cup

pus extra to garnish

7

eggs

2

tablespoons

milk

olive oil
Instructions
Heat a 10-inch ovenproof skillet over medium-high heat. Add bacon and render fat until bacon is crisp. Once bacon is lightly crisp, add shiitake mushrooms and cook for 3 to 5 minutes, stirring frequently. Add garlic, ginger, ¼ teaspoon salt, and gochujang; cook until fragrant.

Add kimchi and sauté for 1 minute. Increase heat to high, add rice, and stir for 5 minutes. Turn off heat and add 1 tablespoon reserved kimchi liquid and pea shoots. Gently stir until pea shoots begin to wilt. Transfer to a bowl and cool for 10 minutes.

Beat eggs, milk, and the rest of the salt in a bowl. Add cooled bacon-kimchi mixture.

Preheat oven to 400ºF.

In the same pan, heat a thin layer of olive oil over medium-high heat. Add egg mixture and cook for 1 minute. Tilt pan slightly and use a rubber spatula to gently lift the sides of the frittata, allowing the uncooked egg to run underneath. Cook for 2 to 3 minutes then turn off heat.

Transfer pan to the preheated oven and bake just until eggs are set, about 10 to 12 minutes. Rotate pan halfway through cooking.

Turn on broiler setting or move pan closer to the top of the oven. Broil until top is slightly browned and puffed, about 1 to 3 minutes. Remove from oven and let stand for 5 minutes. Slice into triangles and top with extra fresh pea shoots.