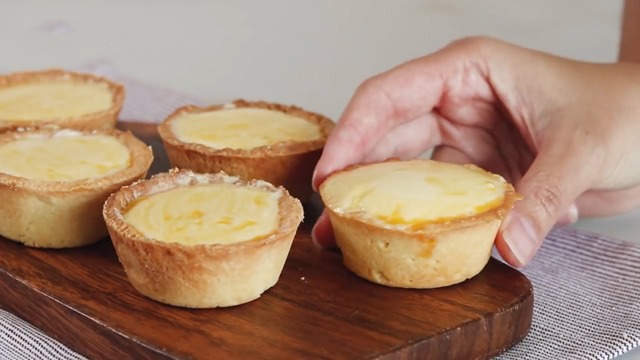 What Is Baked Cheese Tarts?
It was only a few years ago when Japanese baked cheese tarts were the "in" dessert to fawn over. These baked cheese tarts were filled with a cream cheese filling that oozed out if it was warm enough to turn into liquid cheese. Taking a bite afterward was always a battle of maintaining your poise as you tried to prevent the cheese from flowing out while licking it off your fingers. (Admit it. These were good times.) 
You probably used to buy these tarts. Few dared to take on these tarts at home since these were believed to be tackled only by master bakers. But many of us since then have battled what was once the intimidating world of baking and ventured into it confidently. If you are one of those who are willing to try baking tarts and have an oven at home, you can totally make these decadent cheese tarts with this easy recipe.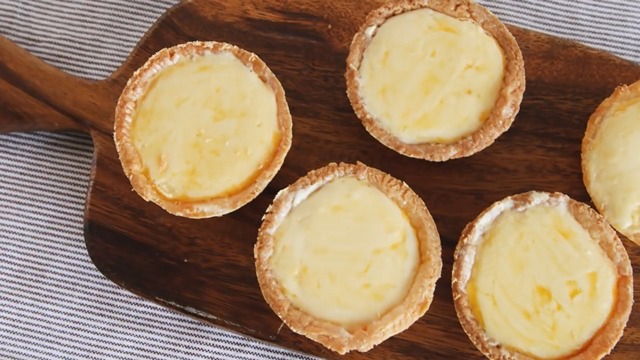 How to Serve Baked Cheese Tarts
You do not need to serve this any other way than warmed up and on a dessert plate. However, if you're thinking of other ways to enjoy this dish, we have these suggestions:
Make it ala mode: How else can you elevate a dessert than pairing it with ice cream? This would go extremely well with a refreshing fruit sorbet or sherbet.  Cheese platters attest to this delicious pairing. 
If you're not into fruits, a  classic vanilla ice cream would be just as delicious. 
Drizzle with honey: These tarts are creamy and already sweet, but a hit of sweetness from honey can also be a delightful contrast from the full-contact cheesy creaminess of the tart. Drizzle sparingly so you can savor the salty-sweet combinations.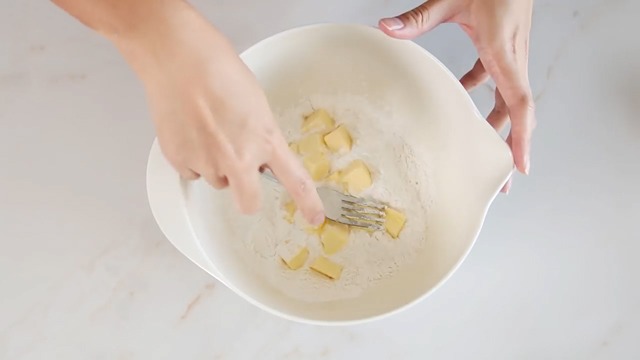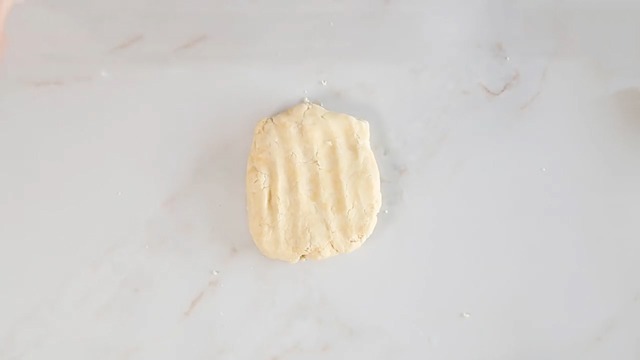 How To Make Baked Cheese Tarts
These tarts are not without a lengthy ingredient list and procedure. You need to not only make the creamy filling but also the tart shell itself, so it's a two-recipe process that will have you setting aside your afternoon at least to create these. 
To start, the tart shell dough needs to be made, chilled, rolled out, cut out, shaped, and then blind-baked before it's filled with cream cheese. (To blind bake a crust, place cupcake liners and fill with dry beans or rice. Bake for 10 minutes. Carefully, take out the cupcake liners with the beans or rice and bake for another 6 minutes until lightly browned.)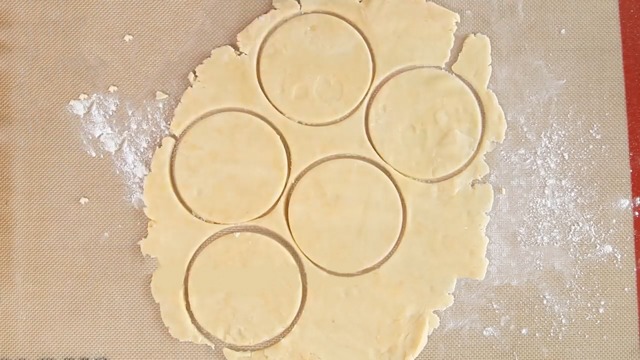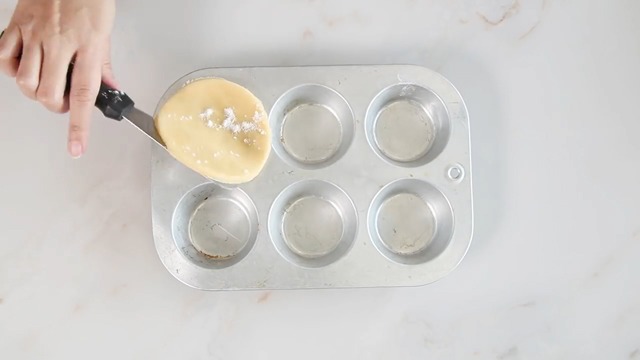 The filling meanwhile is started on the stove so the cheese can melt and mixed with other ingredients. While this filling does have similar ingredients, the cheese tart filling is different from cheesecake batters where you can do it all in a bowl. The cheese filling has actual Cheddar cheese in it. With the cream cheese, it creates a delicious salty contrast in flavor that you'll enjoy and appreciate when you finally get a taste of the tart. 
ADVERTISEMENT - CONTINUE READING BELOW
Recommended Videos
The filling is only added to the tart shells after it has been cooled after bind baking. Brushing the tops with egg wash ensures the tops brown. Let these cool slightly before serving.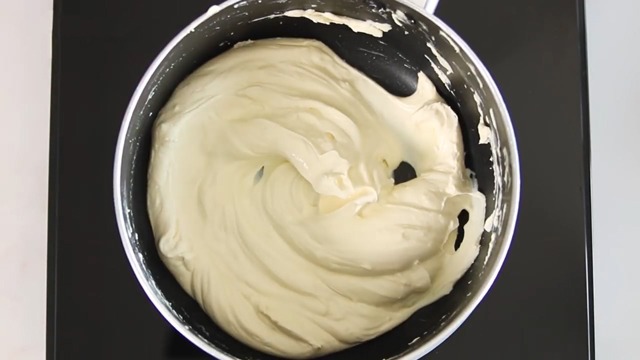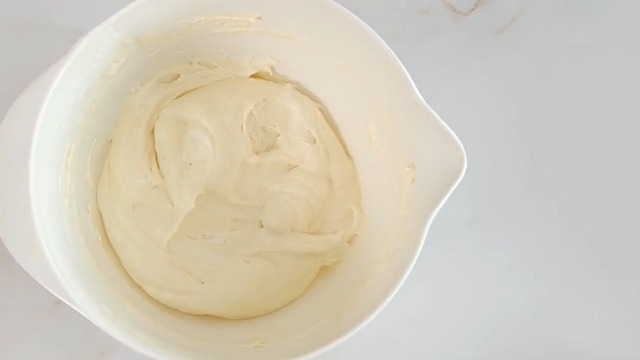 Tips To Make The Best Baked Cheese Tarts
1 Add other cheese. 
This uses cream cheese and cheddar cheese but you can also use other kinds of melty cheese, too. Think Parmesan cheese, mascarpone, ricotta, Brie, Camembert, or even local quick-melting cheese would be delicious in this, too. 
2 Melt the cheese well. 
Nobody likes lumps and to achieve a lump-free cheese filling, mix and melt the cream cheese well before cooling. 
3 Make the tart shells and cheese filling ahead. 
This is fantastic made over time! This is because the tart shells take time and so do the cheese filling. If you have time before you need to serve these, make the tart shells then wrap them in plastic wrap and store. You can do the same with the filling. Only on the day you need to serve then do you put the shell and filling together to warm them up.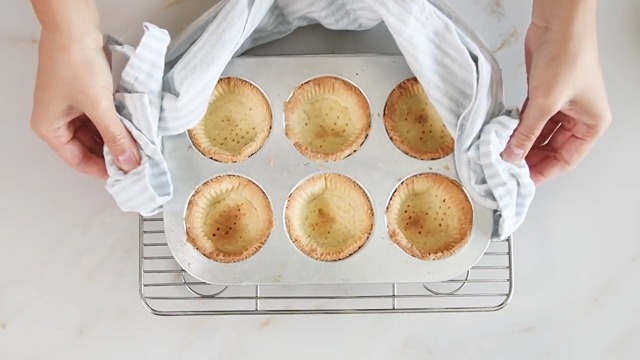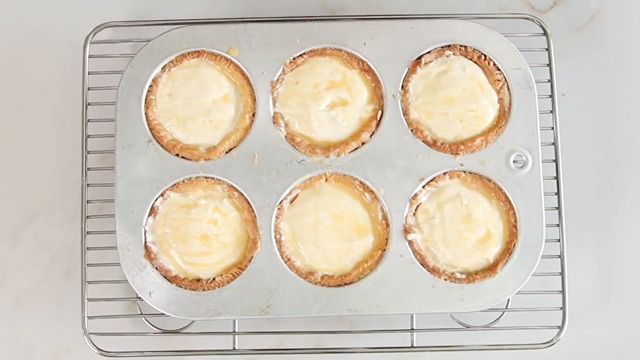 Baked Cheese Tarts Storage Tips
1 These cheese tarts store well! 
If you have leftovers or want to serve this later in the week, these tarts store well in the refrigerator or the freezer! Just wrap or place in an air-tight container and cover. 
2 Reheat in the oven toaster. 
If you stored these tarts in the refrigerator or the freezer, you can reheat them in an oven toaster or even the air fryer. If refrigerated, reheat until the filling is just warmed through. If frozen, let thaw before reheating so the filling won't overcook. 
Watch: How to Make Baked Cheese Tarts Recipe Video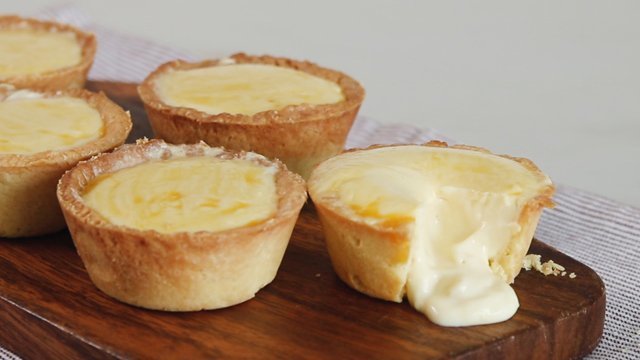 Cheese Tarts Recipe
These melty tarts are similar to store-bought Japanese tarts with its light, decadent, and sweet-salty filling.
Ingredients
For the crust:
2

cups

all-purpose Flour

½

cup

powdered sugar

¾

cup

cold unsalted butter

cubed

2

egg yolks
For the filling:
1

cup

cream cheese

¼

cup

white Cheddar cheese

1

tablespoon

salted butter

1

tablespoon

lemon juice

1½

tablespoon

cornstarch

Zest of half a lemon

1

large egg

½

teaspoon

vanilla extract

¼

cup

powdered sugar

½

cup

heavy cream

whipped
For the egg wash:
1

egg yolk

2

tablespoons

milk
Instructions
To make the crust: In a bowl, combine flour, sugar, and butter. Mix until mixture looks like wet sand. Mix in the egg yolk. If the dough is too crumbly, add ice water, 1 teaspoon at a time. Form into a ball, wrap in plastic wrap and refrigerate for 30 minutes.

To make the filling: In a saucepan over medium heat, mix the cheeses and butter. Cook until the cheese has melted. Once the mixture has melted, add the lemon juice, cornstarch, lemon zest, egg, vanilla extract, and powdered sugar. Mix until well-combined. Let it cool down completely and then refrigerate for 4 hours or 1 day.

Roll out your dough on a well-floured surface a quarter of an inch thick. Make sure that the dough is an inch bigger than your pie mold to have enough dough to cover the sides of the mold.

With a fork, poke the bottom of the crust, to avoid bubbles while it is baking. Place in the refrigerator for 15 minutes.

Blind bake the crust, this ensures that your crust retains it shapes and prevent air bubbles from appearing. To do this place a large piece of parchment paper and fill with dry beans or rice and bake for 10 minutes. Carefully, take out the parchment paper with dry beans or rice and bake for 6 minutes.

Whip the cream and fold into the chilled cheese mixture.

Pre-heat oven to 380°F or 190°C.

Prepare the egg wash: whisk together the egg yolk and milk.

Brush egg whites onto the prepared crust then add the cheese mixture by the spoonful. Brush a thin layer of egg wash on the top of the cheese mixture and the sides of the crust. Bake the cheese tarts for 7 minutes. Let cool 3 minutes and then serve.

Store in the refrigerator and toast for 30 seconds and then serve.