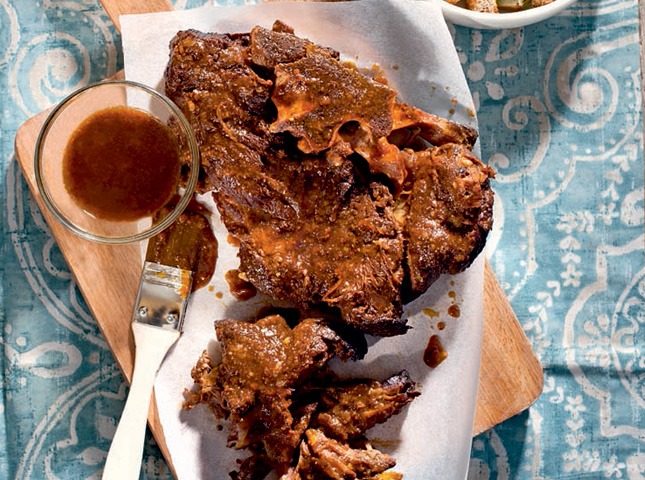 New to grilling? Short ribs is a good start. Because it's marbled and bone-in, you can cook it for hours without it drying out. Try this easy 3-step ribs recipe!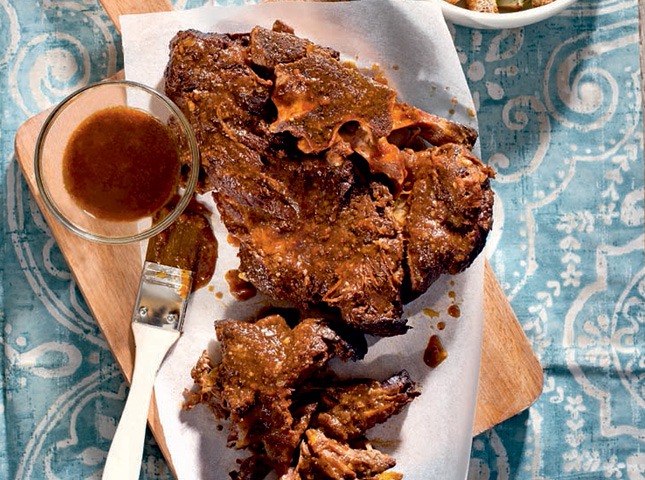 Barbecued Beef Short Ribs Recipe
New to grilling? Short ribs is a good start.
Ingredients
Barbecued Beef Short Ribs Ingredients
1

kilo

Beef

beef short ribs (choose bigger slabs with a reasonable amount of fat; trim fat if necessary)

2

cups

Store-Bought American-Style Barbecue Sauce
Instructions
Place short ribs and barbecue sauce in a slow cooker; massage ribs with barbecue sauce for 5 minutes. Cook meat over high heat until tender, about 5 hours, turning every 2 hours to prevent meat from drying out. (you can also use a pressure cooker. add 2 cups water and cook for 45 minutes, after whistling starts, until beef is fork-tender. Otherwise, use a regular pot and cook for about 3 hours, adding more water during cooking to make sure it doesn't dry up.)

Once tender, transfer meat to a preheated grill (reserve barbecue sauce) and cook for 2 minutes or until lightly charred, basting the meat with reserved barbecue sauce. Save some of the sauce for serving.

Serve short ribs with a side salad (optional).