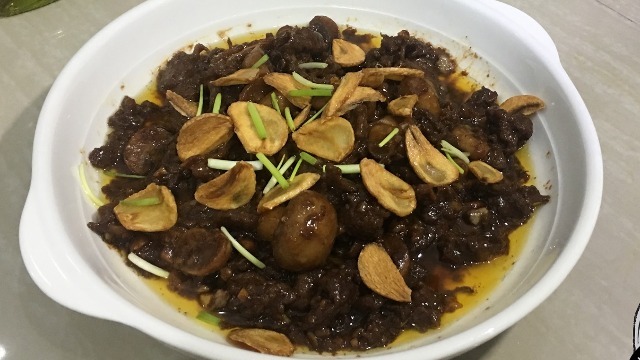 Beef Tapa Salpicao is a stir-fried dish with margarine, mushroom, and garlic chips. It's a fast and simple dish that everybody might want! This Filipino-style meat sautéed food is supposed to be of Spanish influence. Our Pinoy taste has embraced it, as seen in the use of soy sauce and sugar in making the sauce. It's also popular as an appetizer to accompany ice-cold beer but can easily double as a satisfying main course.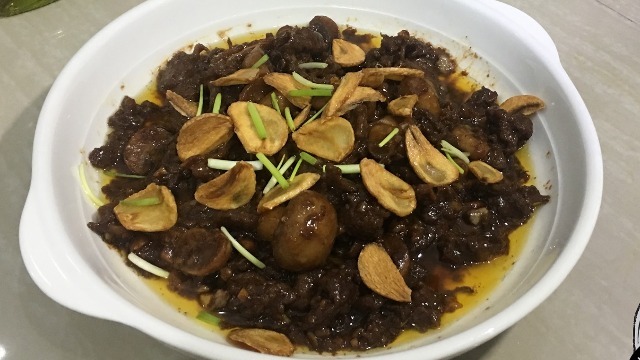 Beef Tapa Salpicao Recipe
It can be an appetizer or a main dish!
Ingredients
Beef Tapa Salpicao Ingredients
3

tablespoons

olive oil

4

tablespoons

large garlic

minced

1/4

teaspoon

paprika

Salt

to taste

Pepper

to taste

500

Grams

Beef

tapa cut

1/2

Cup

button mushrooms

sliced

4

tablespoons

liquid seasoning

3

tablespoons

oyster sauce

4

tablespoons

salted butter

4

tablespoons

garlic flakes

sliced, for garnish

green onions

Chopped, for garnish
Instructions
Mix oil, garlic, paprika, salt, and pepper in a large bowl. Add beef tapa. Marinate for 10 minutes.

Sauté marinated beef tapa in a pan. Add mushroom and continue sautéing for another 3 minutes.

Add oyster sauce and liquid seasoning. Cook for 2 minutes.

Add butter. Once melted, remove from heat. Garnish with garlic flakes and green onions.